Earlier this morning, Fiance (pronounced fee-yahnce) stumbled in to take his shower. As he was closing the door, I yelled, "Shave day!" because his neck was looking a little like a mid-July lawn that hadn't seen a mower since April. And I guess the lawn would have been dead, maybe burned a little. I don't know. Whatever it takes to make the lawn black in your head, go with that.
Fiance's facial hair growth is, for lack of a better word, kinda freakish. It's uneven, the growth, which prompts me to call him Patchy occasionally. This is met with eye rolling. I don't think he cares for that particular pet name. I do. Makes me feel like I'm living in sin with a pirate.
But his neck, it grows in thick and full, halfway down to his hairless chest. And when he doesn't shave it for a few days, he stops having a chin.
So I love shave day. Because I love it when Fiance has a chin.
Anyway, after I yelled "Shave day!" and he grumpily sighed, "Okay, fine," he burst back through the bathroom door with a childish grin and informed me that he had no shaving cream. There would be no shaving today, he informed me.
Haha! He forgets who he lives with.
With only seconds to spare before the bathroom door would be closed forever, I burst from the couch like a woman who'd had three cups of coffee (because I had), and whipped up this little concoction.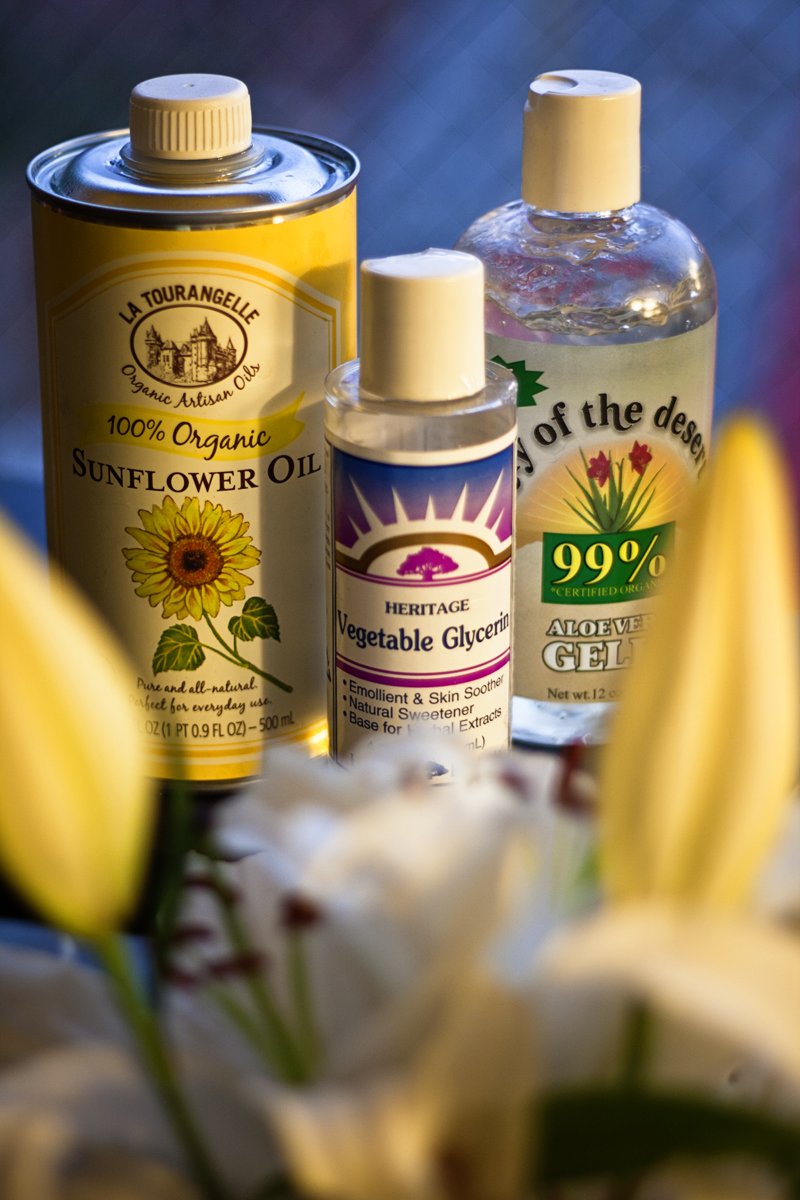 Spur-of-the-Moment Homemade "Shaving Cream"
Whisk all ingredients together well. Eventually, you might end up with a little froth, but that's not the goal here. The goal is just to mix. Apply a thin layer to a clean, slightly damp face. Shave as usual.
That's all there is to it. However, there are some caveats.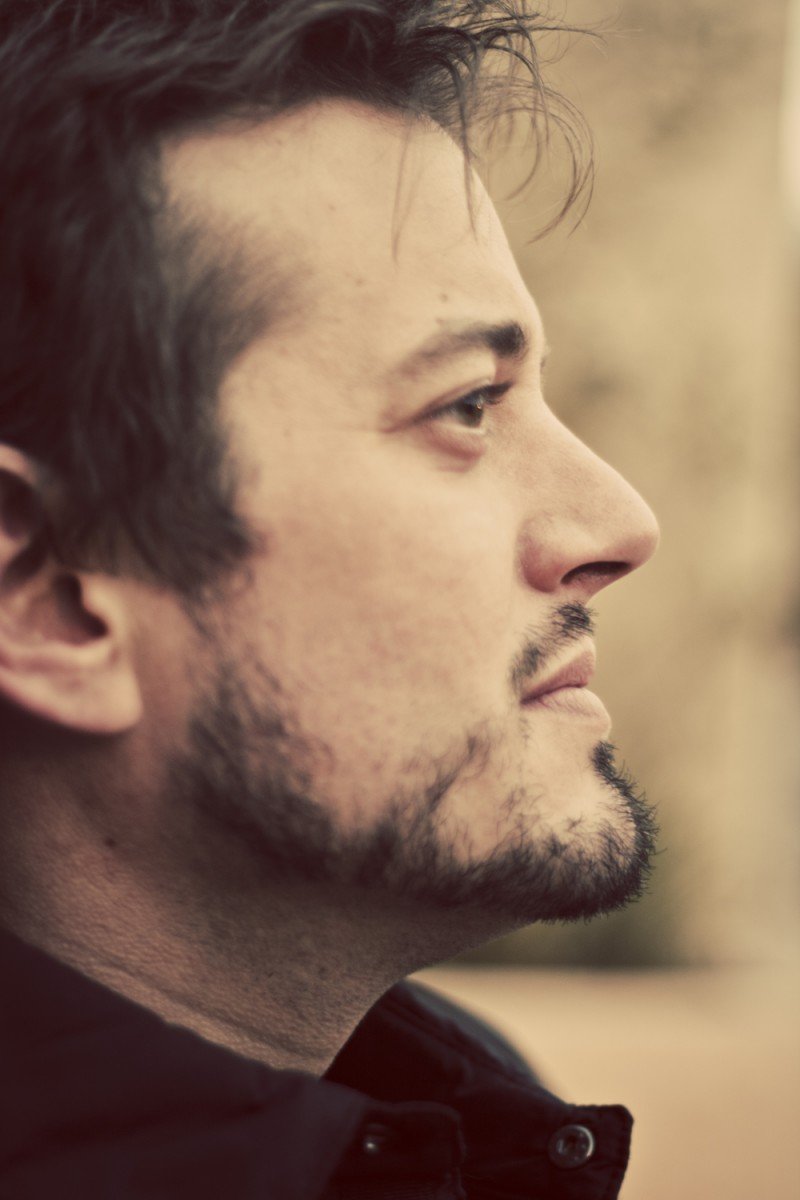 Fiance said that, while it was VERY protective and nonirritating to his poor little delicate neck, his stubbles didn't "shave off" as easily as when he uses commercial shaving cream. It also doesn't foam, which explains the quotation marks around the words "shaving cream." It's more of a protective oil type thing. I didn't have a lot of time to wrack my brain for something that would truly mimic cream, but I could NOT miss this shaving day, because I knew I wanted to take his picture for some reason or another today.
Isn't he handsome? And all desaturated, too. Rrrowr.
—
Lastly, I just want to thank everyone who commented on the last post. When I started blogging, I thought it would be a way to keep myself writing and have something to show that I hadn't ghostwritten or was too businessish. Little did I know, I would also "meet" some amazing people who were encouraging, caring, and so fun to read, too! I especially want to thank the wonderful, amazing Lela from After the Bubbly who's given me direction and insight and a permanent cramp in my stomach from laughing so hard.
Okay. Enough love. I'm embarrassed now.