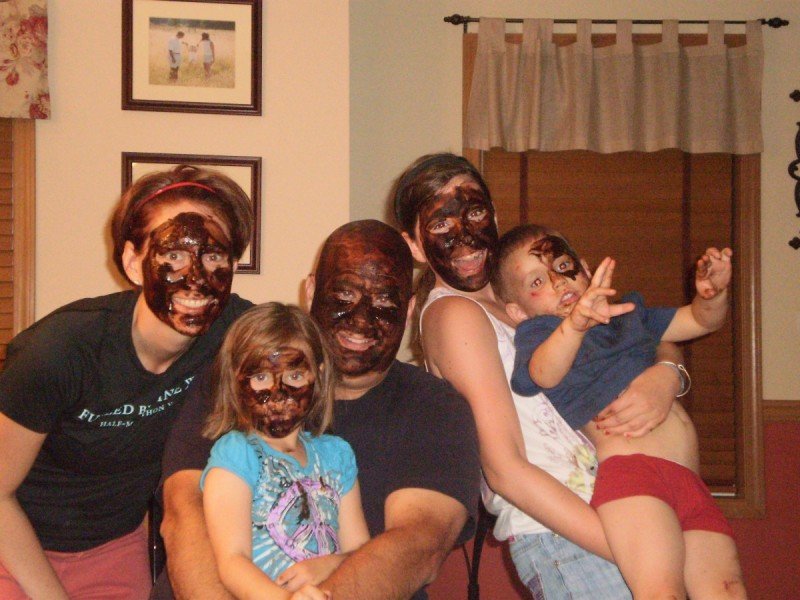 I have a few emergent crunchy things to share with you, and two weekend assignments. They are easy, and quick, and you will learn and love and laugh and possibly burst into a million ecstatic stars because of them.
Or you won't.
I hope you do, but then you burst back into the lovely person you are.
Either way.
First of all: We now have five lovely blogs linked in the Gallery of Crunchy Betties. The two newest: Poppy at Funny or Snot and my lovely sister-in-law-in-law (i.e. my brother-in-law's sister) Lindsey at L Squared Studios!
Don't forget – anyone who sends me a picture of food on their face (in the form of a facial mask or other healthy cosmetic/skincare alternative, or hair mask even), will be entered to win a basket of homemade goodies from yours truly.
And the next five people who BLOG it and send me the link/pics will automatically get a couple of smallish "prizes" in the form of crunchy lip balm and "human tea" bags.
So submit yours here! Now. Go. Hurry.
This is assignment #1 for the weekend.
—
Assignment #2: Watch this video.
It explains, easily and concisely, exactly why I do what I do, and why you should join me. It talks about cancer risks, learning problems, and infertility linked to skincare/haircare products. It discusses, lightly, the fact that big corporations are not ultimately responsible for the chemicals they put in our skincare and haircare.
It is very quick, easy to understand, and required watching – or should be – for everyone who puts anything on their skin:
This video is put out by The Story of Stuff (Cosmetics). I found this by clicking through the BlogHer links of the day on the, left, which led me here, to Green LA Girl, who goes into detail I won't, because you should read it through her words – and visit the links she provides to DO SOMETHING ABOUT IT.
—
Now I'm off to take water pictures and goof around with the grubby nephews on my last full day in Kansas City. Next, it's off to band camp to watch my son bang on various percussion instruments. And then I'm home and will be back with lots of new fun stuff … and a heavy stalk to each and every one of your blogs.
In the meantime, what do you think about the video?
What tips can you give the other readers to avoid these toxic chemicals? To change the way we "clean and shine" ourselves? How can we get together and make sure we're all responsible for our own health? Our own beauty? And how can we be responsible together for the health and happiness of our community?