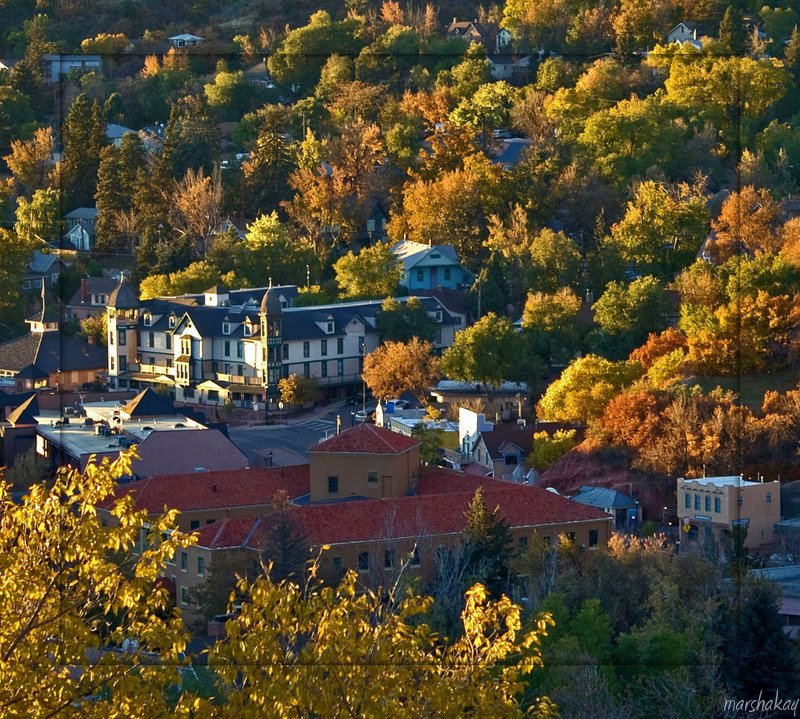 First, a big shout-out to my wonderful photographer of a mother for this picture. You have to get up REALLY early in the morning for a shot like this. I don't get up really early in the morning.
Priorities. I have them.
—
Manitou Springs, Colorado, is situated just in front of epic Pike's Peak, which, if you didn't know, happened to be the inspiration for America the Beautiful. Needless to say, this area is ridiculously picturesque.
And Manitou Springs, itself, was recently named number two in America's 10 Coolest Small Towns.
There's a lot going on here – most of it weeeeird stuff.
Take, for instance, yesterday. In my deep, driving desire to school the whole of the internet on the history of the town, I went outside to grab some generic pictures of the streets of Manitou.
I expected fountains. And flowers. A few snaps of the old-fashioned arcade. Maybe some spilled ice cream on the sidewalk.
Instead, in true Manitou form, where anything can happen at any time, I met …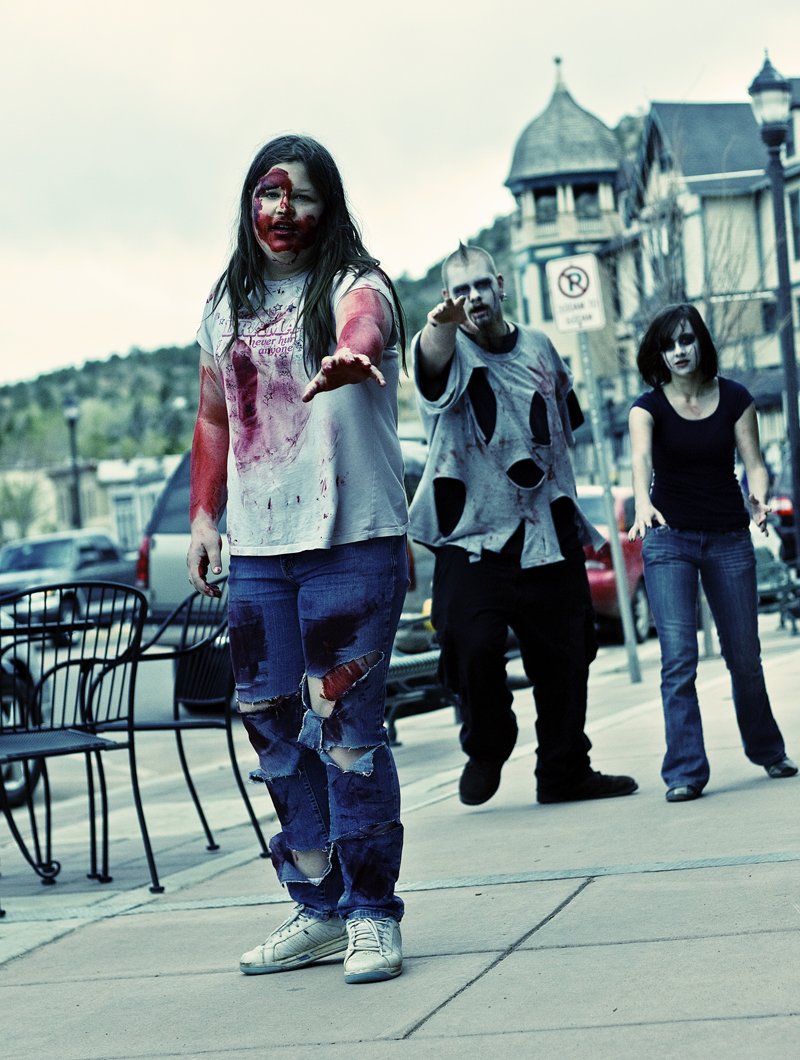 ZOMBIES!!!!!!!!!!!!!!!!!!!!!!
Every year, a group of people from the Colorado Springs/Denver area get together to do a zombie crawl.
It happened over Halloween, when I most expected it. But yesterday? Spring? Saturday afternoon at 3:00 p.m.? Zombies? Wha?
The sky was a dreary gray, horrible for picture-taking … unless you're taking pictures of zombies.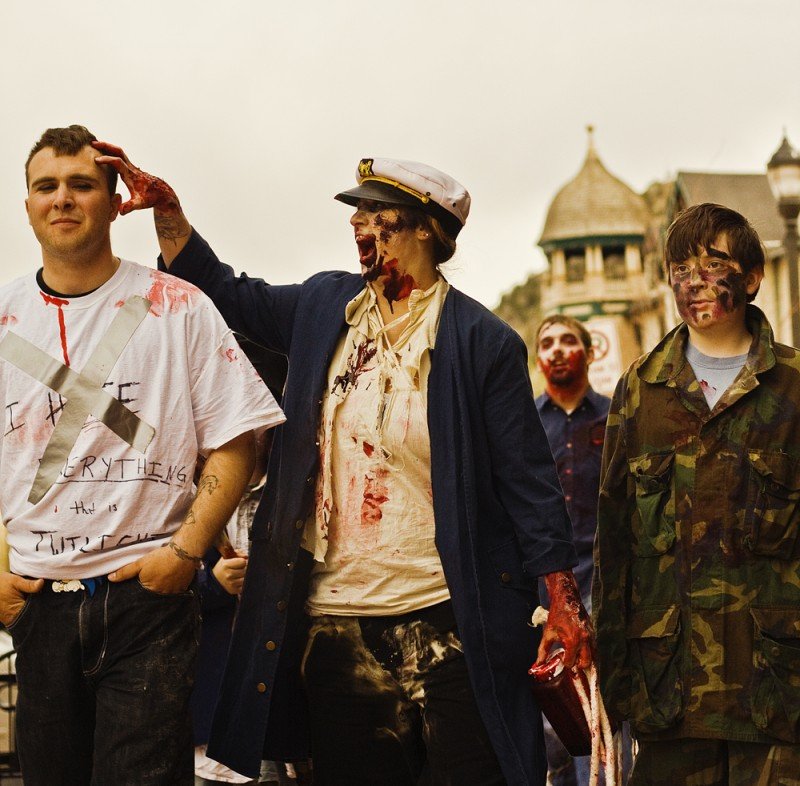 When I asked one of the undead why they do this, straight-faced he said, "We do it for zombie awareness. You know, there's a lot of discrimination out there. We just want to be treated like everyone else."
They literally crawled around Manitou, up and down, past shop and diner and park, for about two hours, and I followed them for the majority of the time. Ever ready for a candid snap, I had zombies in my face and at my feet. Some of them were, for being all bloody and mangled, pretty handsome.
If I'd been undead and single …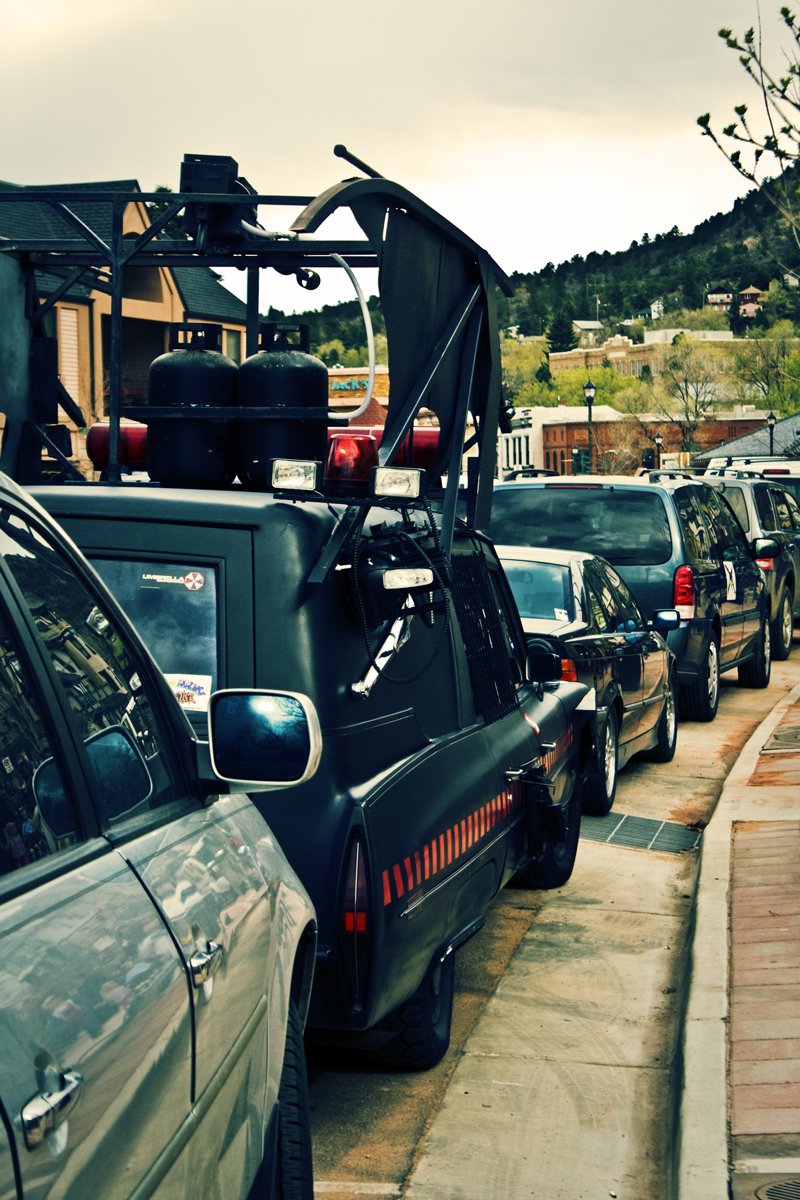 So, there you have it. A little about Manitou. Don't tell me you don't feel like you learned anything at all.
Never expect in Manitou. That's all you need to know right now.
Never expect.
…
…
…