UPDATE: This was one of the first blog posts I'd ever written – especially regarding a company. As many people have, I believed Lush's ingredients were safe, natural, and pure. In fact, Lush uses parabens and other questionable ingredients, and at this point I would neither recommend them nor ever use them myself. However, I'm leaving the blog post up regardless. I love the picture. 🙂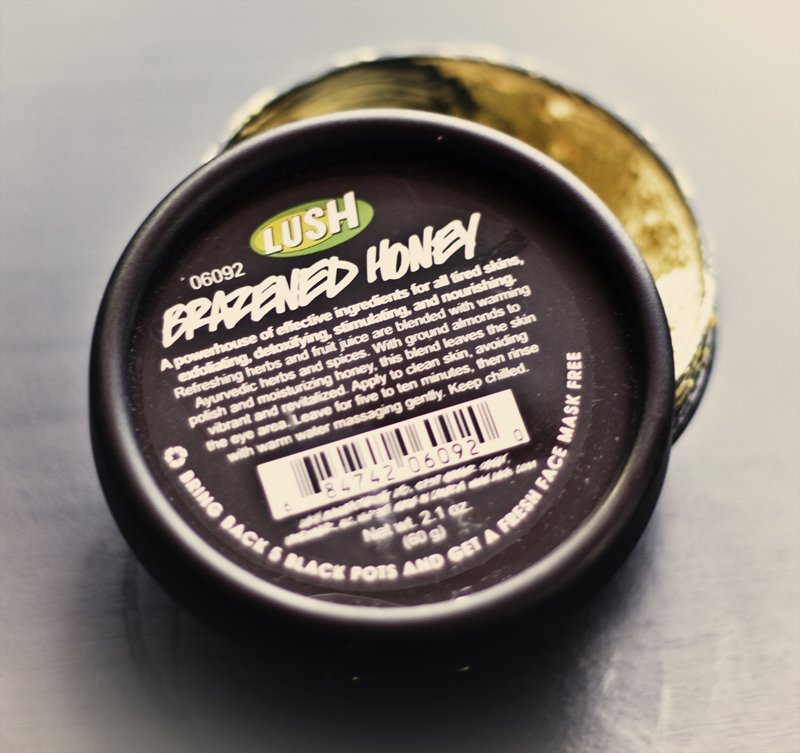 Sometimes I don't make my own stuff. Sometimes (big breath), I buy it. This was the case while we were in California, as I got sucked in by a huge vacuum of homemade beauty product scent while walking past some shops off the Santa Monica pier.
The store was called Lush and it was chock-full of "homemade" beauty goodness. It was like my wildest dreams had ridden the roller coaster and thrown up inside a 1000 sq. ft. store. Fiance urged me to purchase Whatever I Wanted, and I almost did, until I looked at the prices. Yowza.
But, as he reminded me, it was for research sake, so I picked up a few items and brought them home for a night of facial fun with my super mod friend and neighbor.
So last night was the first Crunchy Manitou Facial Night, where we tried out all the fun Lush stuff I bought.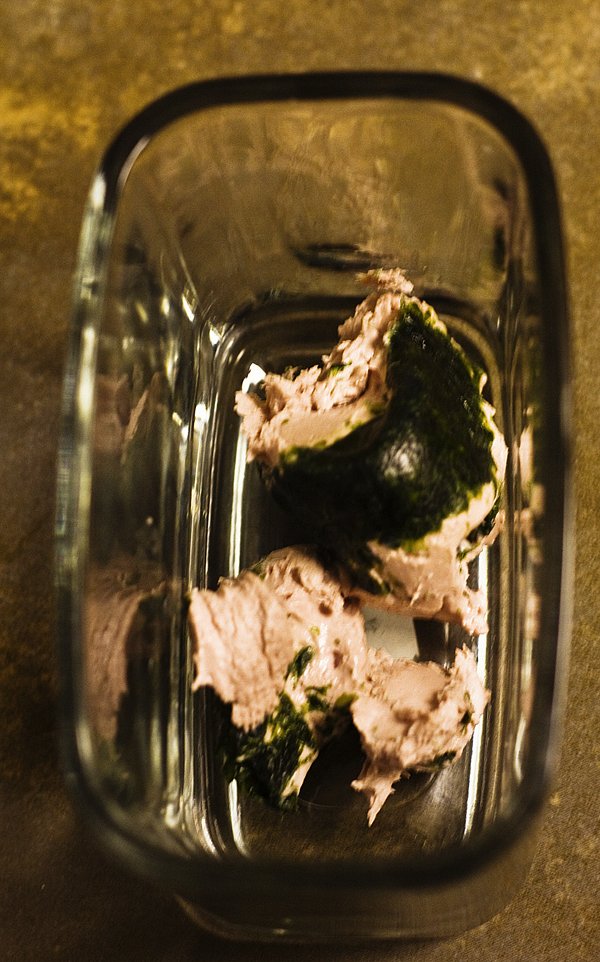 Crunchy Manitou Facial Night – Step 1 – Wash
The first product we used was Lush's Aqua-Marina Facial Cleanser. It says it's for dry, sensitive skin – of which my skin is neither. But it looked like sushi (before it got smushed on the airplaine) and I couldn't resist.
In addition to seaweed and Irish moss, it also includes kaolin clay, which is crazy evident when you try to clean your skin with it. It's less like washing your face and more like rubbing globs of mud on your skin that won't completely break up.
Nonetheless, it smells good and both of our skin felt pretty soft and clean after rinsing it off.
I'm not sold on it, though, for the price. I think I'd rather just stick to making my own scrub with ground oats and almonds and other goodies, though I will try throwing in some clay the next time I make it.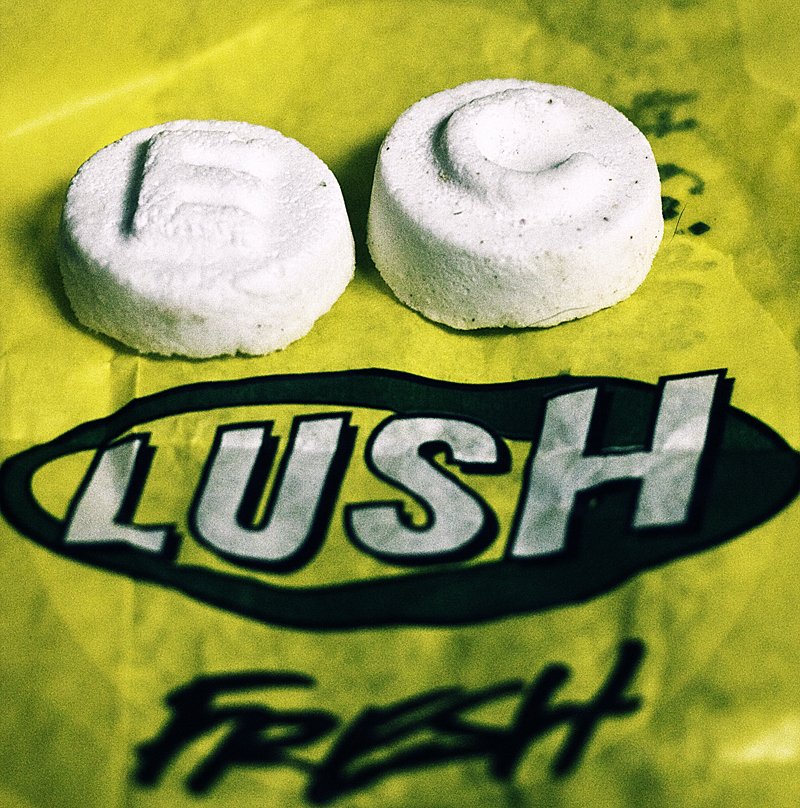 Crunchy Manitou Facial Night – Step Two – "Toner"
When I think of toner, I think of watery, sting-y, witch-hazely type stuff. These were not that, even remotely. The Lush Toner Tabs were tiny pellets of fizzy goodness that you drop into steaming water and use like a facial steam.
Since both Turu and I were using them, I went ahead and used both the Vitamin E and the Vitamin C tabs that I'd bought, thinking it would last long enough for us to alternate sharing the bubbling pot. And they did.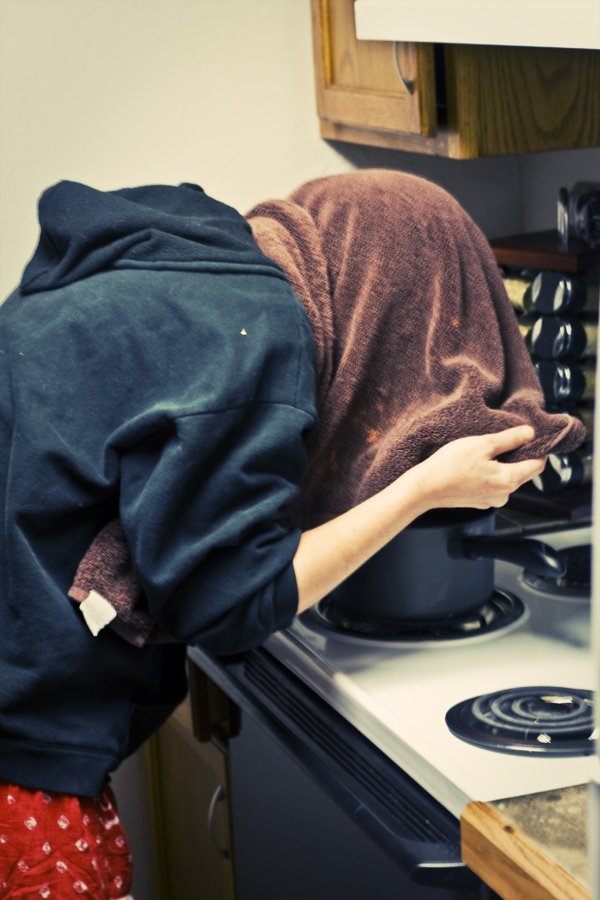 These were seriously out of this world. By the time I got my turn, I don't think we were dealing with the strength Turu got, but after spending 5 minutes steaming out the yuckies, and steaming in the goodies, my skin was AMAZINGLY soft. Like, you could have touched a baby's behind, and then my face (though I probably would have yelled a little – gross) and not known the difference.
These, I would buy more of. Much more. Like, all of them. Ever.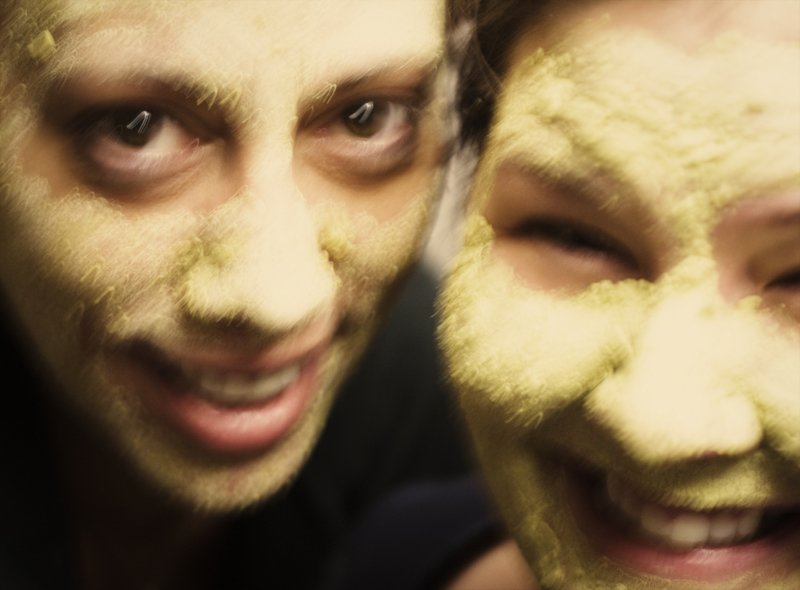 Crunchy Manitou Facial Night – Step Three – Mask
The mask I purchased (the first picture in the post) was the Brazened Honey. Sadly, I don't see it on the website. It was my favorite kind of mask – it smelled like honey, dried like mud, and had little crunchy bits in it to scrub with as you rinsed it off.
As my skin was starting to break out a little, I can only assume because of not even paying attention to it once while we were in California, the honey mask was a great purchase. Honey is antibacterial, drying, but also moisturizing. I'm not sure my skin felt much different after using it (because the toner tabs made it triple freaking awesome), but it was a nice chance for Turu and I to be able to sit down and chit chat about this and that.
Again, not sure it was worth the dough – but it was enjoyable nonetheless.
Shopping At Lush Stores
I want to finish this off by saying that while I absolutely adored the products that Lush has to offer, I didn't so much adore shopping in their stores. If you're the brave type to order beauty products online without smelling or looking at them first, DO IT.
The store was overwhelming, as it is, with ingredients even I hadn't heard of. But to add to that, the music was blaring and barely gave you room to think.
Unfortunately, to add to that confusion, we had five people helping us at any given time – they'd rotate in and out. As soon as one would leave us alone, another would come and babble on and on about different products.
It just left no room to understand what you were buying – and it made it VERY hard for you to make your own decision about what you needed.
An article I recently read on Yahoo pointed out that people were more likely to make uncontrolled purchases with loud music and consistent "help," but from a homemade beauty product store, I would expect a little more space and less overt manipulation.
So, ultimately, what I'm saying is: If you plan to shop in a Lush store any time soon (and there are many now), take your iPod, listen to your own music, and maybe it'll keep the sales people away to some extent. Then YOU can decide when you're going to ask questions, or when you need help.
Otherwise, just order online. It's a crunchy website, if I've ever seen one.
Happy facialing!