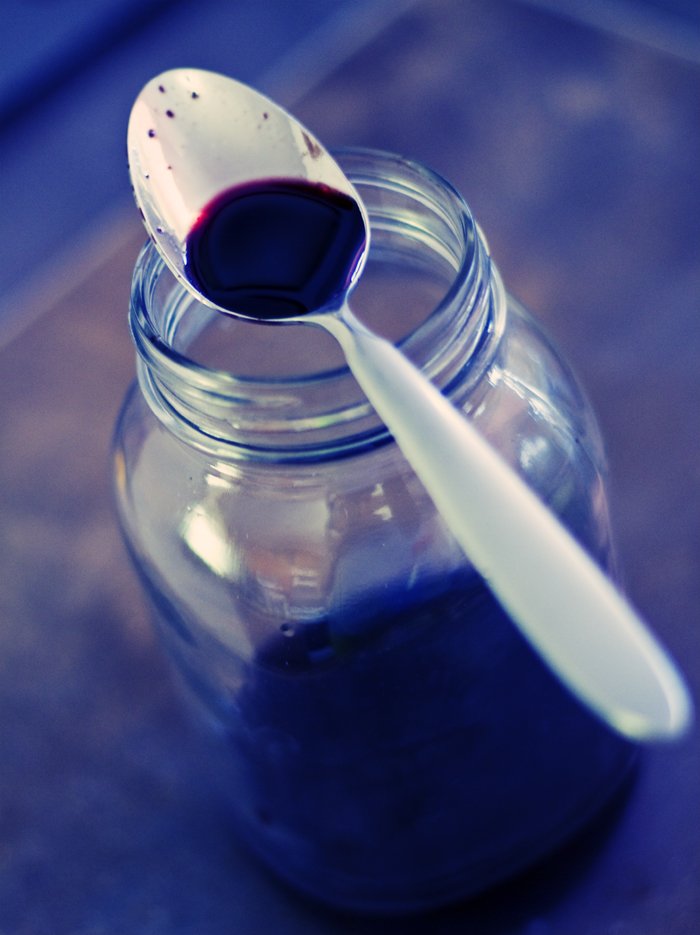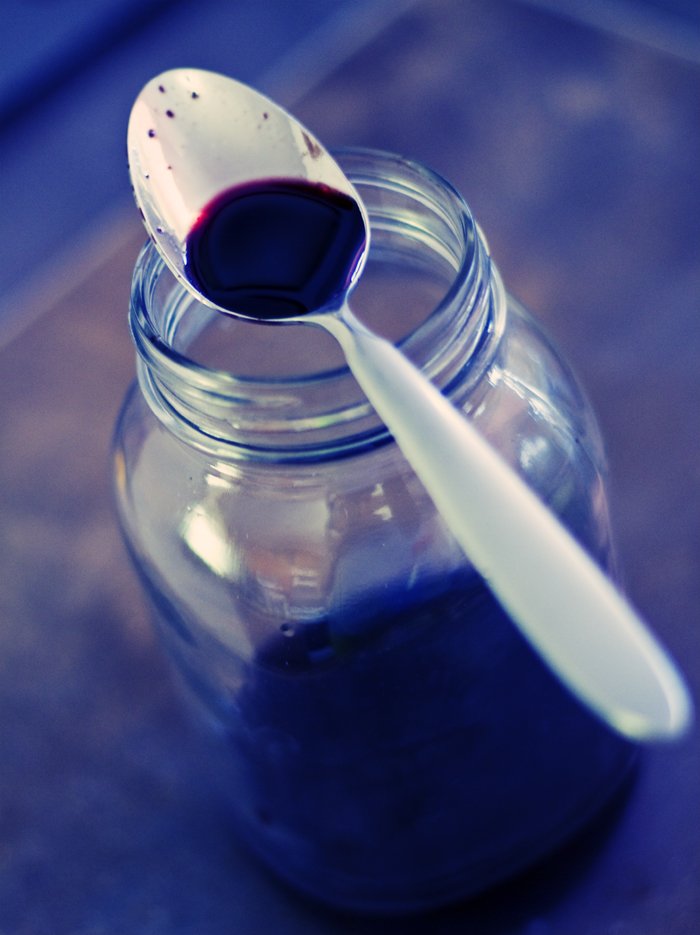 I thought I'd try my hand at vlogging, and my conclusion is that I'm a much better writer than a speaker or videographer. But I spent all dang day on this, so I'm posting it anyway.
This is a recipe for elderberry syrup, which is seriously effective, and MUCH less expensive than any elderberry concoctions or sambucol medications you'll buy in the store. It's easy and it's really, really fun to make.
Here is the recipe for it, or you can opt to watch the haphazard and very home-video quality tutorial.
.
.
..
Elderberry Syrup Recipe for Coughs and Colds
1/2 c. dried elderberries or 1 c. fresh elderberries
3 c. water
1/2 c. honey
1/4 c. cherry brandy (optional)
Place the water in a pot on the burner and bring it to a boil. Turn down the heat to a low simmer and add elderberries. Simmer for 20 minutes. Strain the elderberries, reserving the juice, and pressing down firmly on top of the berries to drain all the liquid. Rinse out the pot and return the juice to it over a low heat. Simmer for a few more minutes, until the liquid has reduced to 1 cup. Remove from heat and let cool for 5 minutes. Pour into a glass container and add the honey and the brandy. Stir well, until the honey is completely dissolved.
Store in an airtight container in the refrigerator. This will keep for 2 months if the brandy is included, or 2 weeks if you choose not to use brandy as a preservative.
Take 1 to 2 Tbsp a day as a maintenance dose and 3 to 5 Tbsp a day when you're just starting to feel a cough or cold coming on.
*I'd just like to note that I'm not making any health claims, nor am I suggesting that you do this instead of see your doctor. If you have any concerns or questions about using elderberries (or brandy), speak to a medical professional about it. Just because this works for me, doesn't mean it will work for the entire world. Or … will it?
Elderberry Syrup Video Tutorial