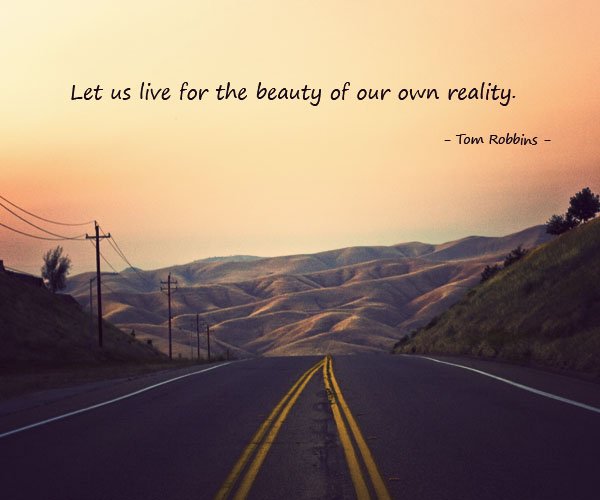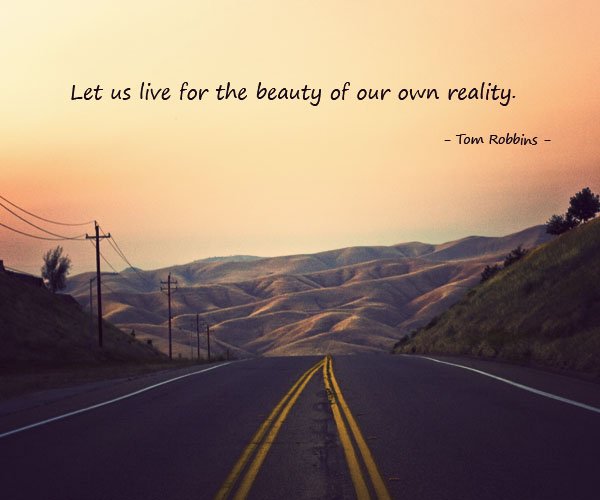 The holidays bring me to a full stop.
For an entire year, your life is going … you have direction. Things are flowing in a neat and organic order. But without fail, every year, my life comes to a stop while I deal with holidays.
My ability to move in the direction of my dreams is sucked away, like the last remaining fumes in a gas tank. Sputter. Stop. Deal with the travel and the gifts and the food. And then … then crash. Crash and wonder where I should go next. The last year seems like a tangled haze of moments, loosely strung together, and they don't make complete sense anymore.
But then the first day (or sometimes second, depending on whether or not cocktails were involved) of the new year comes and a veil lifts. Sixty new potential directions appear in front of my foggy windshield, and everything seems clear and new and promising. Miraculously, the gas tank is full again.
The key at this point is to choose a direction and put the foot back on the gas pedal. Adjust the steering wheel slightly and go forward into the new year.
So here we are.
There's a brand new shiny windshield through which to see the direction we're all going. And there's nothing like the new year to choose exciting moments – experiences – to bring into your life over the next 365 (or 361, as the case may be) days.
I'm not a fan of resolutions, but if I were to choose one for this year, it would be: I will keep going forward while being delighted at where I am in the moment.
That's broad and easy enough to stick to.
I do, though, l.o.v.e. making lists of things I want to experience and do over the next year. So I have. Here is my list of things I'd love to accomplish this year, and I would LOVE to hear yours!
The 2012 List of Things I'll Be Doing
This, by no means, is everything I'll be doing. They're just things I've wanted to do and I've put off (because I have terrible time management skills). If you have any ideas or recommendations on how to accomplish them, do tell.
Learn to crochet: Tell me how apropos this is, the deal on Heartsy for tomorrow is handmade crochet accessories, which I'm buying! … thank you for reiterating my first goal, Universe.)
Detox at the end of February
Learn how to make soap
Write two new books
Find the perfect natural mascara (really … find the perfect truly natural cosmetics all together)
Read a fiction book every month 
Get acupuncture (for the experience and funsies)
Become a columnist for a publication of some sort (in addition to Greenwoman!)
Make my own sourdough culture and then bake at least 10 loaves with it
Laugh more and stop taking myself so danged seriously
Volunteer somewhere that cares for the elderly
Buy a car … loan-free
Make homemade mead
Feng shui a room
Take a course or read a book on time management – and then FOLLOW it
Believe in miracles (especially the miracle of the above point)
Start canning fruits and veggies

Do a week-long juice fast in autumn
Take a class in herbalism
I made myself stop there, because the list could've gotten unmanageable – to the point that even time management coaches wouldn't be able to untangle it.
But it's also a new year for Crunchy Betty, and I've spent the last three days meditating on where I'll take us next. What new things should we do? Try? Be? And through the help of your magnificent, helpful comments on the last post (from WAY back in 2011), I have some ideas.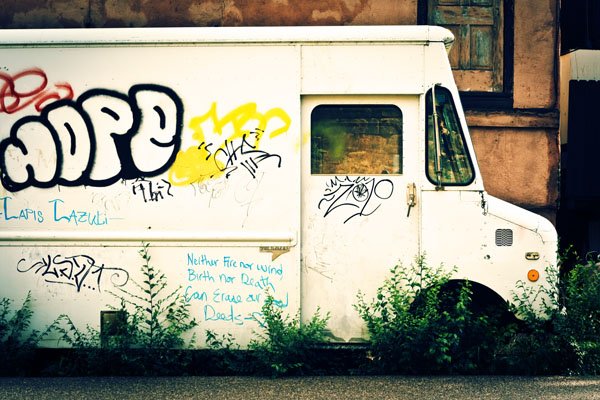 Crunchy Betty in 2012, Baby!
If you left a comment or wrote down an "other" option in the last post 2011, I have put your ideas and suggestions in a list. They will all be covered at some point in 2012. This, I can promise you.
But, they've also given me other great ideas – some of which I'm still chewing on and some of which I'm ready to rock with. But – they're not just for me! I need a little help from my friends (yes, that is you guys) too.
So here's what's coming up on Crunchy Betty in 2012:
More info and single profiles on essential oils (if any of you are an aromatherapist or know one, I'd love to talk to you!)
Many more posts on haircare, man care, shaving, baby stuff, skin care, unique recipes, etc.
A feature on the best and easiest steps to ease yourself into the crunchy lifestyle
More home remedies (!) and profiles on herbs (if you're an herbalist, I would love  to talk to you!)
At least two great challenges for all of us to participate in
And that's all in addition to the typical Crunchy Betty stuff you're used to.
But here's what I'd really love you guys to help me with:
If you're a blogger, and you blog (even sometimes) about crunchy things, natural living, conscious living, etc., PLEASE leave your blog address in the comments here in this post. I'm starting a database (and hopefully a dedicated page) of Crunchy bloggers.
Crunchy Betty needs guest bloggers (writers)! My knowledge and wit is limited, and I would LOVE to start having some guest bloggers enlighten us all with their knowledge. So if you have specialized knowledge in things like aromatherapy, herbalism, conscious living, or anything along those crunchy lines and would like to do a guest blog or two in 2012, PLEASE contact me.
The light's green. The drive train is adjusted. And the foot's on the pedal.
Happy New Year!