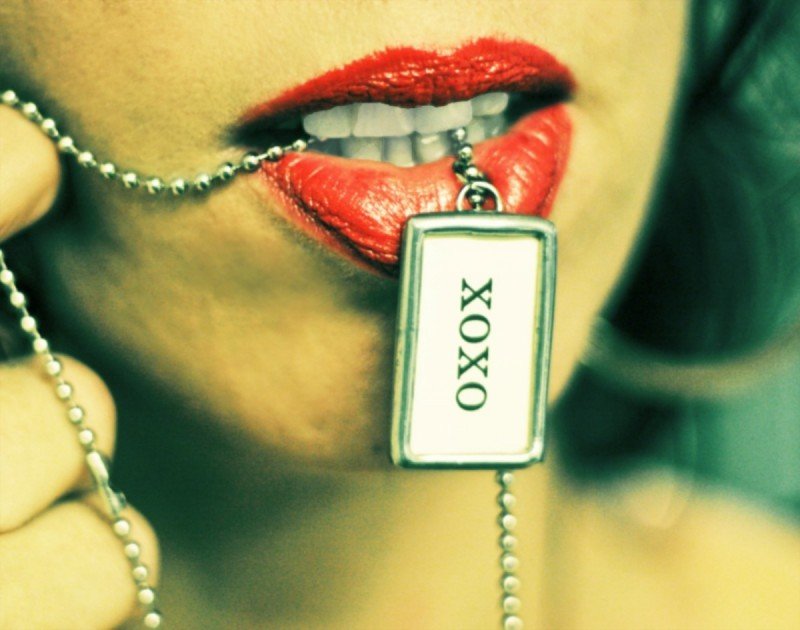 Not that you could tell it in Colorado today, but winter's a-comin'. Oh, yes. It is. And with it comes chapped, dry lips.
Can I get a collective "booooo!"?
Now can I get a collective "yay!"? Because we're going to fix those lips right here, right now. And with this three-step treatment, your lips'll be ready for every Julia-Roberts-moment life hands you. Why Julia Roberts? She just strikes me as someone who kisses a lot.
(As an aside, does anyone else automatically think "Twilight" when you hear the word "sparkle?" I do. It tees me off. I haven't even seen any of those movies. The word "sparkle" is forever ruined.)
Anyway, back to the grindstone, the lipfactory, the pretty mouthification.
Here are the three steps in text, or you can watch the video tutorial below. I didn't really take a bite of that cocoa butter, by the way. That was weird.
Homemade Treatment for Dry, Chapped, or Otherwise Normal Lips
We'll break this down quick and easy like. First step is …:
Exfoliate Your Lips with Baking Soda
Grab your toothbrush and some baking soda, ladies. Now moisten your toothbrush in water (not dripping wet … just moist) and sprinkle a layer of baking soda at the top. Or, alternatively, you could place a small amount of baking soda in a dish and dip your toothbrush in it. Gently scrub your lips for 1-2 minutes. Rinse well.
Your lips are now properly exfoliated and ready for step 2. Which is:
Pamper Your Lips With This Lip Mask Recipe
Brewer's Delight Lip Mask
Mix all ingredients well in a small bowl until it forms a paste (add more yeast or more oil, depending on how wet or goopy you want it to be). Spread thickly over exfoliated lips. Leave on for 10-15 minutes. Rinse well.
Nourish With Natural 100% Pure Lip Moisturizers
After the mask, you'll want to moisturize your lips well. Here are some options. I'm recommending using just ONE ingredient at a time here, but if you have a favorite (all-natural, organic) lip balm, go for it. Just stay away from … well, it starts with a C and ends with a Stick and has something HAPpening in the middle.
These are my favorite one-ingredient lip moisturizing options:
Shea butter
Emu oil
Mango butter
And here's the kooky video. Enjoy!
Crunchy Betty's 3-Step Lip Treatment Video Tutorial
I'm thinking Fridays are great video days, no? They also happen to be when I like to catch up on All My Children.
Yes. I just admitted that.
So?
—
SORDID TRUTH TIME! Rules: The answer cannot be your husband or children.
If you could kiss one fantasy person with your new, luscious, vava-voomy lips, who would it be?