There is a tension belt in your head. At optimal levels, it's stretched just tight enough to keep everything running smoothly, with a tiny bit of slack for moments of stress. The tension you feel on a daily basis – the one of smooth, effortless performance – when you prepare a nourishing breakfast to a chorus of sunrise noises or dial a phone number and have a long, heartfelt chat with a friend signifies that everything is on track and working seamlessly.
Sometimes, though, that tension belt goes into overdrive. It could be because a situation changes in big ways (like, say, you're moving … which is where I'm at right now). Or it could be because of nothing you can identify.
Everything feels hard. Words don't come as easily. You can see with perspective that anything could go wrong at any second, and you scramble to hold it all together as tight as you can.
The tension belt heats up.
"Hold it together," you think. "If I can just make it through this moment, everything will be all right."
But sometimes it won't be. At least, not for a little bit.
Sometimes you have to fall apart.
Sometimes you have to let go of your mental grip on that tension belt. Sometimes you have to let it go. And let it snap.
As a certified expert in falling apart, here's how I've learned to do it effectively. After many, many years of practice.
How to Effectively Fall Apart in 5 Easy Steps
Falling apart isn't given the respect it deserves in our world. It's shameful. It means you lack self-control and a grasp on your own life.
Hogwash.
The truth of the matter is, if you've stretched yourself to near-breaking, it means you've been moving towards a learning experience that trumps no other. Falling apart is an opportunity, a catalyst to change, a tool for learning – if you use it correctly.
As Marilyn Monroe once (very wisely) said:
"Sometimes good things fall apart so better things can fall together."
So how do you do this without sinking for months into the deep, dark recesses of your own mind?
Falling Apart: You Cannot Force It
You can feel it coming – the breakdown (to reassembly) – but it will all happen in its natural time. Please know this. Please know that you cannot force a fall apart, but that you can feel it coming.
In those moments before it happens, do your best to remember that all things are cycles. To everything there is a season.
And for as stretched and stressful as it feels at the moment, a release is coming.
You cannot force this, you can only be aware that soon there will be a trigger that releases all of the pressure and tension you've been feeling. It may be something as simple as a cross word from your spouse or a dropped and shattered glass, but something WILL trigger your release.
However, the more you try to force it, the farther it will be from you. The more you try to strong arm your brain into cracking, the harder it will toughen itself, and the bigger your problems will seem.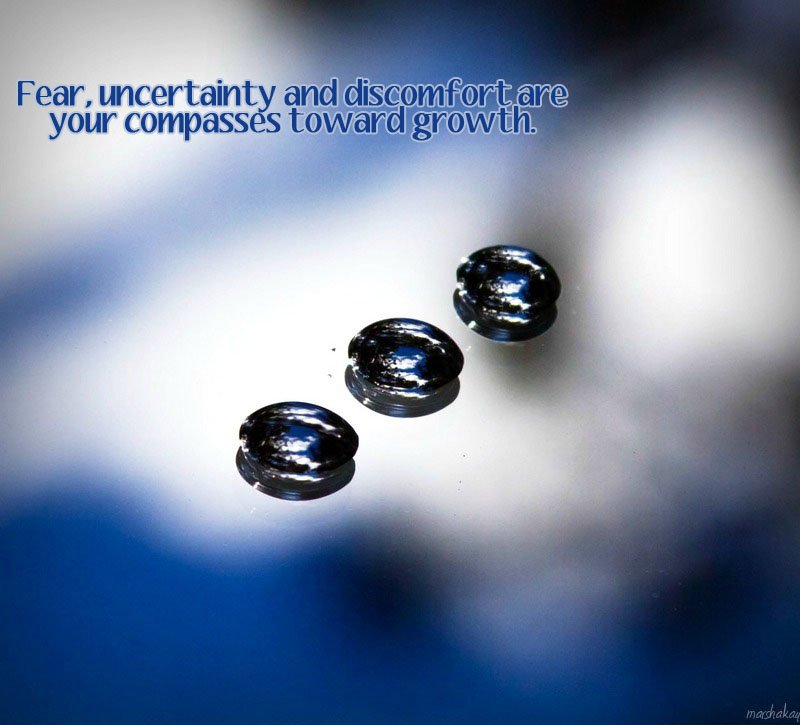 Relax. Your breakdown is coming. And it will be glorious and cathartic and cleansing.
Falling Apart: When It Happens, Go Away
It's not always easy to find the right time to fall apart. Mainly because you don't really choose that moment. You could be in a meeting or serving dinner to your family, and suddenly, the tears start to well up, your throat gets tight, and each breath feels like a monumental task.
While you may have to hold it together briefly, excuse yourself from the situation you're in immediately.
Whatever you're doing – at that moment – is not even remotely as important as your catharsis and your process to building a new mindset and planting a new garden of emotions. Whatever you're doing when that fall apart is upon you can wait. It will be there when you return (but when you return, you'll be much better able to cope with it).
Go away. Somewhere quiet. A bathroom, your bedroom, or take a walk into the emptiness of nature.
Go away and fall apart alone, where you can bask in your glorious irrationalities and waves of inexplicable emotions.
Go away. And fall apart.
Falling Apart: Nurture Your Inner Crazy, For Just a Moment
When you finally let go and the tears come, so will seemingly crazy thoughts. You might want to throw things or punch a pillow or scream at the top of your voice.
This is good.
Get it all out. OUT. (Just try not to hurt anyone in the process, which is why you go away.)
Nurture all that stuff that feels like complete insanity. Embrace it. LOVE IT.
And then, once the tornado is past and the dust settles, you can think back on all the irrational flashes of nonsense you had. Look at them each in a new light, hold them up to the sun of a new perspective, and then let them go with love.
They are NOT shameful, and they are NOT ridiculous nuggets of insanity to hide back deep inside you. They were moments of working through an issue, and you can now let those moments go.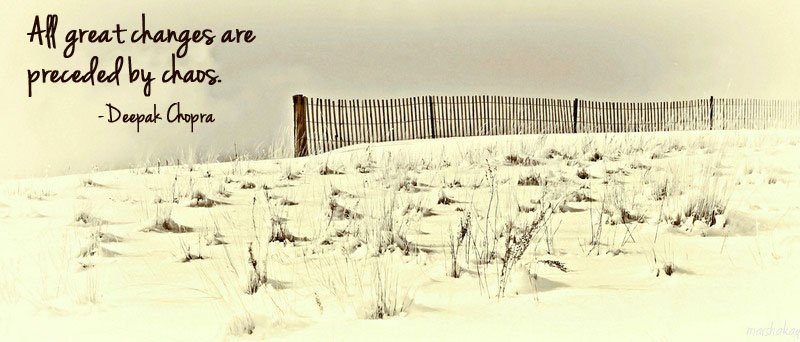 Embrace them one last time, and then let them go. (Sometimes it helps to say, out loud, "I respect what you are, because you were a part of me, but now I let you go with grace because I don't need you anymore.")
Falling Apart: MOVE ON With Clarity
After you've had your moment and the tension is released, you feel as if the world is new again. And it is. You've let the storm rumble through, and now your mind is fresh and clean like a blade of grass after the rain.
The absolute, number 1 most important thing you need to do now is to move forward. If you sink back into the typical routine that led you to this moment, you'll experience it again.
What you just went through was an opportunity for a beautiful new change. Don't squander it.
Change something, with intention and clarity, and the fresh, loving perspective you've granted yourself.
Sometimes you have to get mad in order to find your personal power. Sometimes you have to despair in order to summon up the courage to change. None of these things are bad, unless you root yourself into one of them and refuse to move.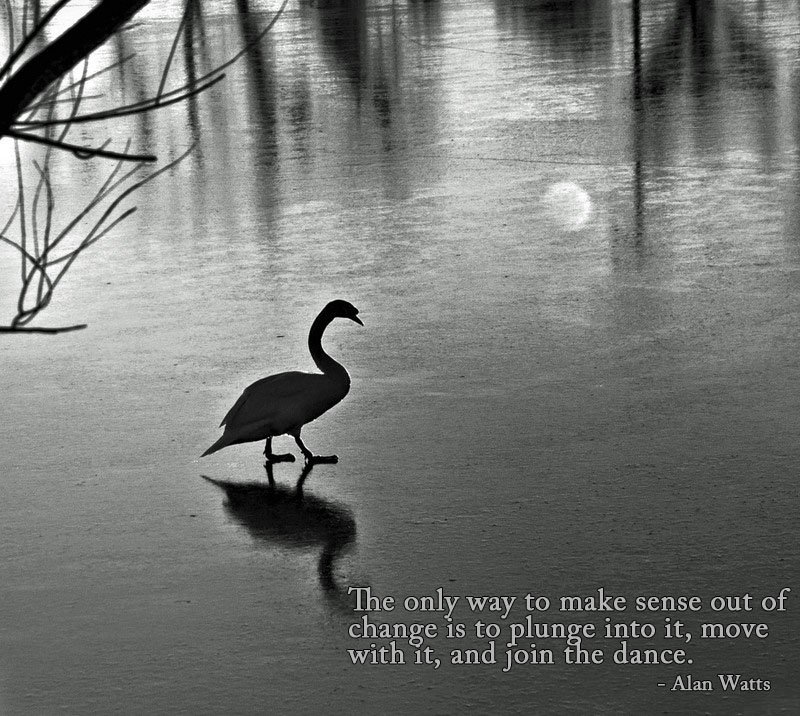 Use this renewed energy to start a new hobby, change your career, or have a heartfelt talk with your spouse. But whatever you do, move on.
(If you do relapse, it's okay. Each time is just a new opportunity to change your perspective or your life. Practice it as many times as you need to. Be gentle with yourself.)
Falling Apart: Remember, But Don't Look Back
Now that you've had your great catharsis with hopefully no real physical damage, it's time to move forward. And it's really, really important not to dwell on what you thought, felt, or did.
You've let go of the problem, and now you get to create new situations.
Embrace what you've learned, but under no circumstances are you allowed to regret. Regret is the poison of existence. It keeps you stuck in one moment in time, unable to move forward.
Forgive yourself, if you feel like you need to. Just don't look back and connect yourself to the limiting thoughts you once had.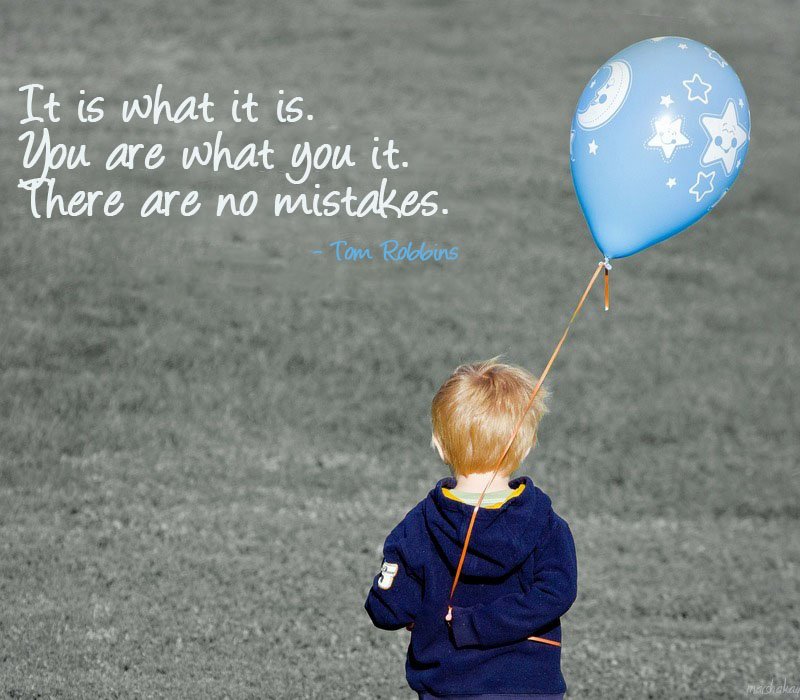 Most of all, allow yourself the knowledge that you're not going to fix every problem right away, but that you have the clarity and intention to fix little ones, day by day.
And that some day, again, you'll fall apart and be granted the opportunity to move up to the next highest level.
Inspired by Real Life!
So, yes, I did have a bit of a fall apart last night. Preceding that was a week of stress and tension and nearly worrying myself into a coma of complete stasis.
It's not a fun place to be in, and holy lawd did I have moments where I thought, "I give up on EVERYTHING." Luckily, I've done this routine enough to know that I don't mean it. A terrible thing to do is throw everything in your life under the bus when you're feeling the heat of impending falling apart.
One more thing I like to do, in the aftermath of a cathartic min-breakdown, is to read an inspiring book. Have you read any of these?
Or do you have any particularly inspiring, enlightening books you like to read in the wake of great catharsis?
The good news is, I've pulled it all back together (hopefully at a higher level). The bad news is, I still have yet to undergo the physical move to a new residence. Another fall apart may be in the works.
Anyone want to help me move this weekend? I'll totally let you watch me break down.