Not one single natural ingredient has me quite as verklempt as borax.
Nearly every "green cleaning" site lists it as a wonder cleaner. Natural beauty books are rife with suggesting it as a hair softener. People put it in lotions all across the world.
And upset commenters have left diatribes and sent consternating emails about my recipes using borax proclaiming it "toxic!" "dangerous!" "harmful!" "poison!"
Not surprising, all of the confusion, given the severe lack of cohesive information out there about the safety of borax. The Borax Council has done a terrible job at educating the public. Probably because I just made the Borax Council up. Ha!
I think I've gotten to the bottom of most of it, though, and maybe what I've found will help you make a decision as to whether you want to use it in your green cleaning (and beauty) routine … or not.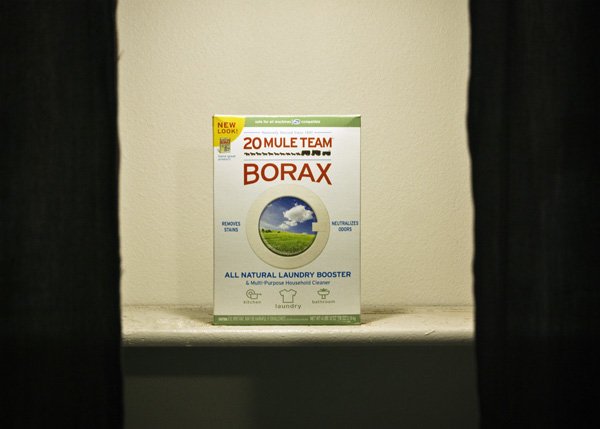 What IS Borax?
Borax, also known (most predominately in the way we're talking about right now) as sodium tetraborate, is a boron mineral and salt that's mined directly from the ground.
Borax is not boric acid.
That's where the majority of the online confusion appears. With no surprise; at least half of the studies I've found and citations I've read have listed their testing matter as "either sodium borate or boric acid."
The difference between the two is: Boric acid is produced when borax is reacted with another acid (like sulfuric or hydrochloric acid). The result is an acid structure (pH of 5.0), rather than alkaline, as borax is (9.3 pH). (I'm not going to get into the "is boric acid safe or not" question here, because that's a whole 'nother can of worms.)
Borax and boric acid are found together in many places, especially volcanic areas where the borax has naturally reacted with sulfur. You can also find both compounds in seawater.
Is Borax Safe or Not?
Sad hint: You still have to make up your own mind. I cannot say yes. And I cannot say no.
Let me tell you what some other people say, though:
The EWG's Skin Deep Database lists it as a 5-6 (or moderate hazard), but trying to find the studies they used for their rating proved difficult, and the ones I did find were the nebulous "borax or boric acid" test studies.
Looking through the ToxNet studies on the NIH website, I see very few that are concerning for any major danger (unless ingested in high quantities). In addition, the Material Safety Data Sheet lists borax as a health hazard of 1, the same as baking soda and salt.
However, the FDA banned borax as a food additive, and the European Chemicals Agency added it to their "list of substances of very high concern" a few years ago. From what I could find, that had much to do with the ongoing debate as to whether excess boron in the soil harms crops.
Borax is classified as non-carcinogenic and a mild skin irritant. The high alkalinity of borax is likely what causes skin irritation (just as excessive use of baking soda would cause irritation). There are also several studies in the ToxNet database that show its only a very mild lung irritant and causes no lasting damage. In addition, it does not penetrate the skin well, and is not considered to be bio-accumulative. (Meaning, repetitive use over time does not mean it builds up in your system.)
The one concern is with its potential to disrupt the reproductive system. Studies have not been done in humans regarding this; however, potential reproductive issues in mice are suspected from high levels of (ingested) borax.
Borax is acutely toxic in the same manner that salt is (in rats, it's 4500-5000 mg/kg of body weight, which is A LOT). Ingested in moderate quantities, it causes gastrointestinal upset and nausea. Bottom line: While it may be listed as "poison" on the box, it's only toxic at very, very high levels. (Like salt, baking soda, and even water is.)
You confused yet?
Here's one more bit of info for you:
Boron is an essential mineral that the body needs for bone building, immune function, and brain function. Plants need it to grow. But, like anything, it's needed in small moderation. Much like salt.
Boron is found aplenty in borax. People even take borax as a supplement and swear by it (I am NOT recommending you do this). That's a little extreme, but I use it as a gauge as to how harmful borax really is.
Borax: My Personal Thoughts
Borax is wholly natural. It doesn't cause cancer, accumulate in the body, or absorb through the skin. It is not harmful to the environment. In fact, the largest borax (borate) mine in the world – found in Boron, California – is considered by many to be the most ecologically sound and environmentally sustainable mine in the United States. This is also the mine where 20 Mule Team comes from.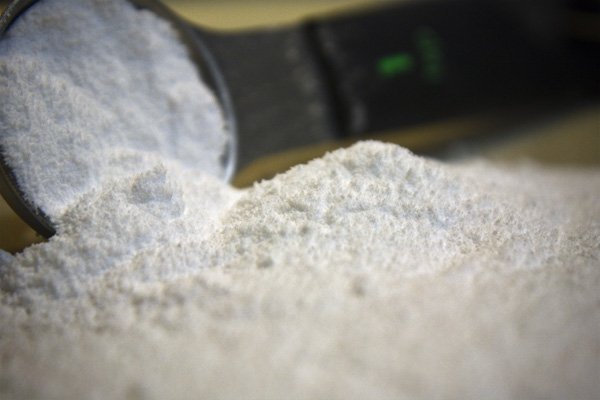 I'm putting to rest my late-night concerns about whether – all along – I've been using some kind of dangerous(!), toxic(!) poison(!).
For me – and this is my personal determination after months of searching, wondering, and compiling information – borax is just fine to use in my household cleaning routine. ESPECIALLY as a laundry detergent. It's also fine to use, occasionally, as a hair treatment … or even in a lotion.
I'll just be keeping it out of the reach of kids and my two cats. Not that any of those beings would want to eat it anyway. Ick.
My only teeny, tiny, miniscule concern still lies in using it in my dishwasher detergent. But, frankly, the only time I ever see any trace of residue on my dishes when I've used homemade dishwasher detergent is while washing the few plastics that still remain in my house.
I know better than to even be using plastics.
So, going forward, I'll still be using my borax and washing soda dishwasher detergent, I'll just be washing my plastics by hand (and little-by-little getting rid of them all together … except my food processor … anything but that).
And, moreover, I now have a compilation of all kinds of fancy information for the people who come down the road, aghast that I recommend using borax.
Ultimately, I don't think it's that big of a deal. Do you?