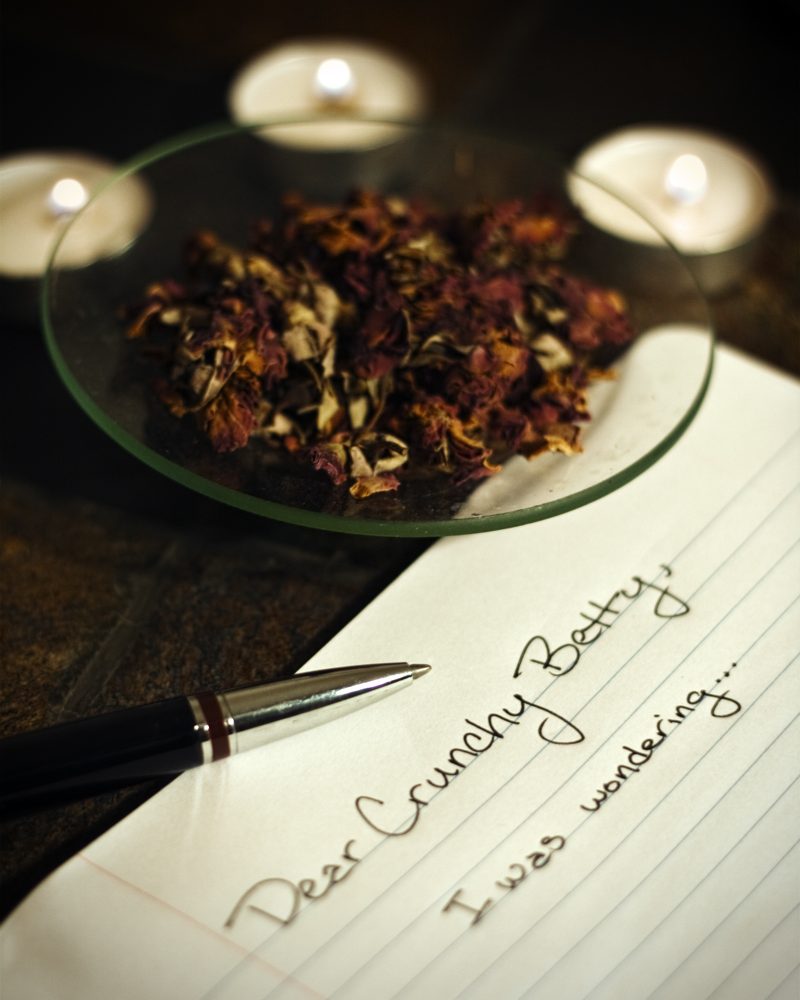 You have questions.
In fact, I have an entire folder full of emailed questions from you.
I receive several a week. Sometimes several a day. It scares me.
You scare me.
(Not really. You're very likable. Affable even. I love you.)
Anyway, after the one I received today, a lightning bolt of DUH hit me. Why am I not blogging these things? Why am I not answering them publicly?
For the record, for the last few weeks, I haven't even answered them privately, I've been so overwhelmed. There's been a lot of guilt and sadness surrounding this. My apologies.
So, new policy: I will most likely NOT answer questions privately, unless the questions are accompanied by witty one-liners I can steal and use elsewhere to make me seem smart.
I will, however, choose questions from the list in my mailbox to answer here. If you've got a great question, I promise I will do my best to give a great answer.
Please, though, use my email to send me any questions. Comments (especially on older posts) tend to get lost in the shuffle. It's not that I don't love them – it's just that it's tough to keep up with upwards of  30 comments a day, most of them on posts that are 2 or 3 (or 7) months old.
Mark it, remember it, use it, tattoo it on your lower back. (Please remember that by emailing me your questions, you're giving me permission to post part – or all – of the email here. Unless you tell me it's a secret. Then I won't post it. I will, however, feel slightly compelled to tell Fiance. It's okay; he doesn't pay attention when I tell him things. Your secret's safe with us.)
So to kick things off, here's a question I received this weekend. I especially love it, because it involves horses and homemade sunblock and skin protection.
Horses, like the sun, are magical.
Dear Crunchy Betty: Homemade Sunblock and Skin Protection
I am an avid horseback rider and I am a member of the local Foxhunt (well, it should be called a "coyote hunt" to be exact, as foxes are not pests around here and coyotes are) and I log tons of hours in the saddle-often in inclement weather. Rain, wind, snow, sleet, or shine, my horse and I are out there.
When I look at some of the older members of our Hunt, I see what I have long though of as the inevitable fate of my skin: gnarly, rough, dry, and incredibly wrinkled from exposure to the harsh elements. I'm working to change that with some of the advice from the Crunchy Betty site, but I'd really like to know if there is anything I can put on my face prior to getting in the saddle that will save me from that dried-out weatherbeaten feeling my skin has after a 5 hour chase in open territory with no wind protection in 6 degree weather.
Any ideas?
Also, I've searched the site for sunscreen ideas, but cant seem to find any. Any ideas for a natural sunscreen?

I like this question for two reasons: First of all, this applies to so many different outdoor activities. Hiking, biking, skiing (especially) and, of course, horseback riding. Secondly, many ingredients you could use for extra skin moisturizing and protection also add sun protection as well.
I'm not going to recommend using ONLY a homemade sunscreen. Why? Because when it comes to skin protection from the sun, I think we should leave it to the experts who spend beaucoup time and money formulating these things.
Translated: I do not want to be responsible for your skin cancer.
(And when it comes to the C word, I'm going to put my personal beliefs aside and stick with proselytizing whatever "mainstream" science says in this case. I'd rather they be wrong than me.)
Scads of companies make natural sunblocks these days, but I'm especially fond of the Burt's Bees sunblock. It only goes up to SPF 30, but, like I said, we can give lots of extra protection by adding things over it. The only thing I'm concerned about with the Burt's Bees formula is that it contains aluminum hydroxide. And although the hydroxide form of aluminum is more stable and less potentially dangerous than the aluminum chlorohydrate found in deodorants, it still encourages oxidation of skin cells, which isn't good when it's trapped in your skin under other emollients.
However, good luck finding an aluminum-free sunblock. I couldn't. In the grand scheme of things, the Burt's Bees aluminum is listed VERY far down in the ingredients list, so it's in small concentrations. So that's a little consolation.
Start with a natural store-bought sunblock (aluminum-free if you're lucky enough to find some).
Then, over or under the sunblock, you can add more things (like a burqa).
Natural Ingredients That Offer Sun Protection
Black and Green Tea: The tannins in black tea are especially good at absorbing UV rays, and the polyphenols in green tea have been shown to offer excellent UV protection (especially in regards to premature aging due to sun exposure).
Sesame Oil: Studies have shown that the same oil that makes fried rice addictive also protects you from 30% of the sun's rays. It's also magnificent for your skin.
Olive, Coconut, and Peanut Oil: Each of these oils have been proven to block 20% of the sun's rays. I'm partial to using coconut oil, because it's so incredibly light, but protective.
Jojoba Oil: This oil is almost identical to our natural sebum, so it's fantastically moisturizing. It also happens to carry an SPF factor of 3 to 5.
Aloe Vera: You may be used to using aloe vera AFTER sun exposure, but scientists believe it offers excellent protection while you're being exposed to – mainly by encouraging your skin cells not to oxidize (and wrinkle, spot, or otherwise prematurely age).
I've found tons and tons of homemade sunscreen recipes, but most of them use a plethora of ingredients, which you might not deem affordable. Nonetheless, here are a few of the better ones:
From Love to Know. (This has about 8739 ingredients)
From Wabi Sabi Baby. (This has far fewer ingredients, but you'll need a scale to make it.)
In addition, there are a couple of  great recipes in the book Beautiful Face, Beautiful Body – if it's available at your local library.
A Sample Sun/Wind Protection Regimen
We're not going to talk about an actual recipe here. I'm going to tell you what I'd do, if I still had a horse and if I still rode the horse and if I still went outside for more than two hours at a time.
Brew a strong, small cup of black and green tea. Cool. Fill a small misting/spray bottle with the tea. Store in the refrigerator.
Mist a clean face with the tea and allow to dry.
Apply natural sunscreen. Wait 10 minutes.
Mix together 1 tbsp lanolin (SUPERIOR wind/sun/drying out protection) and 2 Tbsp sesame oil and apply liberally to the face. Or, if you feel comfortable with the amount of protection your sunscreen gives you, skip the sesame oil and go straight to slathering lanolin on your face.
Finish by applying a thick layer of vitamin E around the eyes and mouth.
A Note About Lanolin: Make sure you're getting 100% lanolin, first of all, and that it's from an ethical (meaning they're outspoken about not using pesticides or chemical fertilizers at their farm) source. This happens to be my favorite lanolin: Common Sense.
Very occasionally, people have sensitivities to lanolin. Before you slather it on your face, do a small patch test on the inside of your arm. If you don't have an untoward red reaction to it after a few hours, you should be just fine.
Did you know? Lanolin comes from sheep – but the sheep are not harmed in the process of extraction. It actually comes directly from the fats in raw wool. However, if you're vegan or vegetarian, well … yeah.
In my humble opinion, lanolin is key to protecting your skin from super harsh winds/weather. It may not offer excellent UV blocking benefits, but it's going to greatly reduce the amount of wind damage and chapping.
Finally, A Recipe for After the Sun And Wind Exposure
As a bonus, here's a fabulously calming/soothing/moisturizing idea for AFTER any harsh weather exposure. This is especially helpful for skin exposed to cold, cold air.
It'll be a great way to relax and warm up, too!
After-Weather Calming Mask
2 Tbsp finely ground oatmeal
1/4 c. strong chamomile tea
2 tsp honey
2 tsp oil (olive, jojoba, sesame, apricot kernel, or sweet almond)
Hot water
1 washcloth
While the tea is still warm (not boiling), add the oatmeal, honey and oil and stir well. Apply a thick layer to a clean face. Soak the washcloth in the hot water (not so hot it will burn your skin, but very nice and warm). Lie down comfortably, with the mask on your face, and place the heated washcloth over the mask. Leave on for 15 minutes. Wash well, scrubbing off very gently with the washcloth.
Do You Have a Question?
Okay – I'm going to break the rules, right after I made them.
If you have a question for Crunchy Betty, you're welcome to ask in THIS COMMENT SECTION.
I promise to refer to the questions in this comment section for one of the next questions I answer.
And if you don't have a question? Tell me about a time you went horseback riding.
I need more of a horse fix.