You remember how, when you were a kid, your mom would put a plate of broccoli and cauliflower and carrots in front of you and you would squinch your face really hard, purse your lips, and then guttural gagging sounds would fall out of your mouth?
Your mother would say, "Missy, eat your vegetables. They're good for you." And then she'd stare at you with slitted, all-seeing eyes, and inside you totally hated her guts and wished God had given you a different mom. A nice mom who wore fluffy pink dresses and smiled and said, "by golly, Miss Molly, our roses are in bloom" and never, ever made you eat vegetables?
You remember that?
And what do you think of vegetables now, little miss? They're pretty good for you, aren't they? Instead of turning your nose up to a spear of asparagus dipped in butter and lemon sauce, you salivate.
Well, today, you can consider me your mother. And, soon, you're going to stop turning your noses up at things that smell different than you're used to.
Sometimes Natural Ingredients Just Smell … Weird
This is a question I get often: "Hey, Betty. I don't like the way (insert something) smells. What should I do?"
And this is the part where I have to be a mom. If you don't like the way something smells, but you like the potential of what it can do for your skin, or your household, or your health, then you're going to have to learn to just live with it.
Nay. If you actually consider everything I'm about to tell you, you're going to LIKE living with it. The secret to accepting – and even enjoying – the smell of some natural ingredient scents is to understand, embrace what this part of nature has to give you, and accept that scent as a little quirk in an otherwise awesome plant part.
See, our noses have been raised to enjoy overwhelmingly sweet and unnatural synthetic scents. They're everywhere – everywhere. We think a plant is supposed to smell like Summer Rain or Cucumber-Melon Punch or Coconut Raspberry Hawaiian Mist Dream Clouds. And that's just not natural.
So, when you start on this journey of crunchiness, there are a few things you're going to have to accept. One is that you shouldn't touch important legal documents for five minutes after applying shea butter to your hands. The second is that many natural things smell different than what you're used to.
There are ways to masks smells and tastes. Peppermint essential oil is good for both of those things, especially if the taste you're trying to mask is baking soda in your toothpaste. Diluting with carrier oils or butters that don't have any smell to them is another.
It's in our best interest, though, if you just … love what it is. How it is. Even if it's weird. Acceptance makes blending, creating, and healing SO much easier.
So I've put together a list of the top five oddly-fragrant natural ingredients, so you know what you're getting into when you buy them, and hopefully you'll decide that the benefits outweigh that silly little quirk (and you'll even learn to love the stinky quirk, because it's a part of the magnificent plant).
Five Smelly Ingredients and Why You Should Get Over It
The number one smelly ingredient is …
Neem Oil
For as much preaching as I just did at the top of this post, to be honest, I'm not sure anything in the world will ever make me appreciate the scent of neem. I cannot even describe it. It's sharp, but dank. And if you've ever worked with neem powder, you know that stuff will go straight up your nose and lodge itself in the back of your throat, only to sneak down for hours afterwards, assaulting taste buds you never even knew you had.
Neem does not smell pretty. The smell does disappear well when you add it in small doses to things like coconut oil (like in my deodorant) or other carrier oils, and it seems to blend well with citrus essential oils.
However, it is a bit of a monster in the stink department, on its own. So why on earth should you use it? How can you come to appreciate it?
The History and Benefits of Neem Oil
Neem oil comes from the nut of the neem tree, which originates in India, where it's been used for healing purposes for thousands of years. Literally thousands.
Neem is highly antibacterial and antifungal, which makes it a great treatment for dandruff, toenail fungus, athlete's foot, and …
… Acne. Many people have reported a significant decrease in acne breakouts after using neem, due to its high antibacterial content.
Neem oil is also soothing for itchy or irritated skin (and when you add that fact to its highly antibacterial properties, it's a great ingredient for deodorant, when mixed properly – so you can't smell it!).
People with rosacea and psoriasis should give neem oil a try, as these are two conditions that it's widely known to benefit.
Neem is actually great at deterring bugs, so try it in a homemade mosquito repellant, or dilute it and spray it around your plants!
The jury's still out on whether or not it's safe to ingest neem oil (actually, I think the jury leans a little more towards NOT ingesting it, unless you're under careful supervision of a professional). So keep it out of the reach of children. Not that they'd be tempted to drink the stuff, the way it smells. Phew!
And that list above? It doesn't even begin to cover all the benefits of neem. If you want to learn more, I suggest visiting Mountain Rose Herbs and searching for "neem" and then reading their lengthy history and description. In fact, if you're ever inclined to read about any ingredient, its uses and benefits and cautions, Mountain Rose Herbs keeps stellar informational pages. When in doubt, read those first (you just have to find the "learn more" link on each ingredient and click that).
Tamanu Oil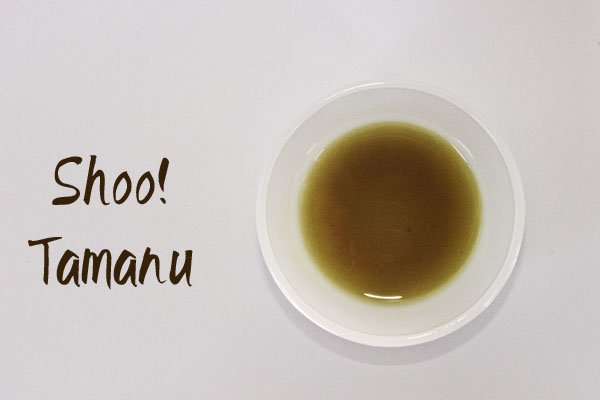 I actually adore the smell of tamanu oil, but there are plenty of people who've reported not particularly adoring it. It smells, to me, a bit like walnuts, only more deep and rich. Like being immersed in the middle of a tropical rainforest. Although I've never been immersed in the middle of a tropical rainforest, so I'm just guessing here.
All in all, the smell is not really what you'd expect, but to me there's nothing off-putting about it. Deep, earthy, and nutty with a light note of weirdness that's hard to place. If I could choose one word to describe the smell, it would be nourishing.
Truly, the benefits of tamanu oil FAR outweigh any nose-upturning odor that you may think it has. I wrote quite a bit about this beautiful little oil in this post here, so visit to learn more.
History and Benefits of Tamanu Oil
The tamanu tree grows in portions of tropical Asia, and it delivers a fruit that taste somewhat like an apple; the thick oil itself is pressed from the pits of those fruits.
Like neem, tamanu is very highly antibacterial, so it can be used to treat wound infections, fungal infections, and even, of course, acne.
In fact, tamanu shows stellar ability to lessen the formation of scars, so those of you who use it for acne problems may even see a reduction in scar formation, or even a reduction in the scars you already have.
You can apply the above wisdom to any type of scars – including stretch marks. I'm not saying it'll absolutely disappear stretch marks, but it might help your skin heal them until they're less visible.
With its high fatty acid values and antibacterial properties, tamanu oil is also a magnificent healer of burns, helping to keep them infection free as it heals with little scarring.
I'm not ashamed to say that I'm extremely partial to tamanu, above many other oils. But because production of tamanu oil does take quite a bit of time and a lot of tamanu nuts, I use it judiciously and not to excess (it's all about conscious appreciation, right?). Search it up on Mountain Rose Herbs to learn even more, and you can pick some up there, at Amazon or at your local natural foods store.
Sea Buckthorn Oil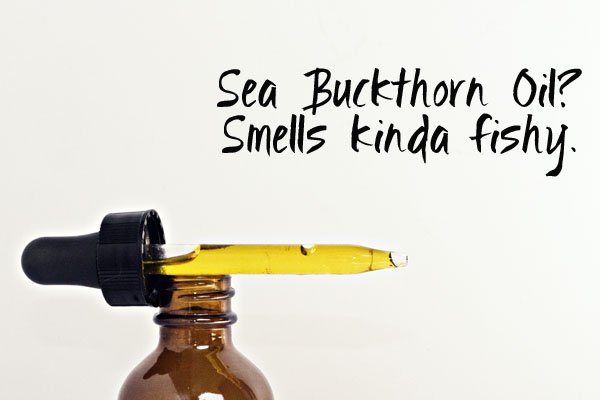 It should come as no surprise that an ingredient with the word "sea" in it, might actually smell like, well, the sea. And that's exactly what sea buckthorn oil smells like to me. Not really fishy, but more like when you swim a few meters out into the ocean and all you can smell is a deep, wet, salty fragrance.
Sea buckhthorn oil is all the rage in beauty products these days, and with good reason.
History and Benefits of Sea Buckthorn Oil
Despite the name and smell, sea buckthorn doesn't actually grow in the sea, although it does often grow BY the sea. It's a shrub indigenous to parts of Europe and Asia that yields gorgeous orange-yellow "berries," from which the oil is extracted.
Sea buckthorn oil contains a host of amazing properties, including vitamin E, carotenoids, and antioxidants, which makes it a superb treatment for aging, wrinkled, or damaged skin.
It's also used extensively to treat and heal minor skin issues, burns, abrasions, eczema, and sun damage.
When used as a hair treatment, sea buckthorn oil nourishes and conditions, while adding a bit of shine. Also, there are many subjective (not scientifically studied) reports that sea buckthorn oil even helps regrowth of thinning hair.
Because sea buckthorn oil rose to fame so rapidly in the beauty world, studies are now being performed on its inherent nutritional value as well. And they're very promising. Taken internally, sea buckthorn oil provides a host of great benefits to the circulatory and digestive system. Check into it!
VINEGAR VINEGAR VINEGAR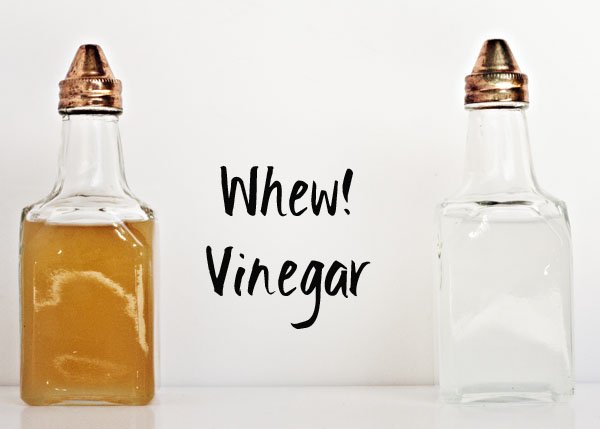 This is the ingredient that frustrates me the most, when people are all, "EW. I HATE the smell or taste of vinegar! EW. What can I use instead?"
Because the benefits and uses of vinegar are widely detailed in almost every site and blog on the internet, I'm not going to go into details.
I'm just going to ask you this:
What would it take for you to enjoy the smell of vinegar? What things could you focus on instead of the smell of distilled or the taste of apple cider vinegar? Could you think about how it's so much less toxic than your traditional cleaning products? Or how apple cider vinegar serves you up digestive-healing, pH balancing nutritional properties? Or how it's bringing luster and shine to your hair?
Personally, I freakin' love the smell and taste of vinegar, so it's not always easy for me to empathize. But I wasn't always that way. If you think there's absolutely no way you'll ever be able to stand cleaning with vinegar, or going no 'poo if you have to rinse with vinegar, I highly recommend doing brief meditations on the stuff while you're using it – meditating on the fact that it's freakin' awesome.
By the way, the white vinegar pictured above is actually vinegar made from sugar cane (I found it at our local Asian grocery store). It's superbly interesting in taste (slightly sweet) and despite the fact it's made from cane, it's doing a great job in my household cleaning routine. And with far less of a vinegary scent, to boot. I don't know much about how cane vinegar is produced or harvested or whether it's sustainable, though, so if anyone else out there knows, I'd love some education!
Certain Essential Oils
It seems that people are a little surprised when they buy their first essential oils and learn that the majority of them smell nothing like perfume …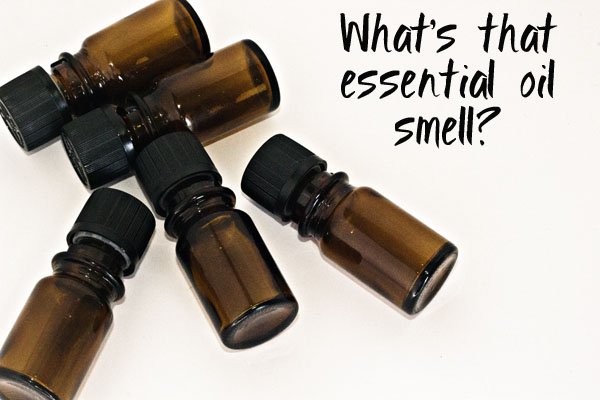 Like the vinegar, I'm not going to go into specific benefits of specific essential oils, because this is such a broad topic.
I just want to let it be known that essential oils are NOT perfume, and the majority of them are going to smell very, very natural, somewhat medicinal, and like a super saturated version of the plant they come from.
Because that's what they are.
Take vetiver, for instance (one of my favorite essential oils). To me, it smells like peppery fresh grass on a bright, sunshiney day. I cannot smell vetiver without smiling so big my whole face nearly turns inside out. It makes me happy.
But when Skip smells it, he says "Ew. Why does that smell like a bottle of medicine and cleaning supplies combined?"
The best way to truly appreciate an essential oil that smells, to you, like medicine or cleaner is to remember this: Many essential oils ARE medicinal, and they are, in fact, superb for cleaning. Love them. Love where they come from and what they do for you, and then you'll learn to appreciate the fragrance for what it offers, not hate it because it doesn't smell like your store-bought, synthetically fragranced products.
However, if you encounter an essential oil that brings up bad memories or evokes an extremely negative feeling, you should, by all means, avoid it. Any time you use essential oils for reasons other than aromatherapy, you're still receiving aromatherapy. And one basic tenet of aromatherapy is that if a scent brings up severe negative emotions or memories, you should avoid it (you're not going to get much benefit from negativity)!
But if you're just poo-pooing it because it smells like medicine or a cleaning product, well … start thinking about the benefits first and THEN see how you feel about it.
—
And above all else, don't just avoid a product because it smells like something you're not used to! After all, the height of mental conditioning and personal growth lies in trying new things and exploring what they mean to you.
So go.
Go now.
And stink to high heaven.