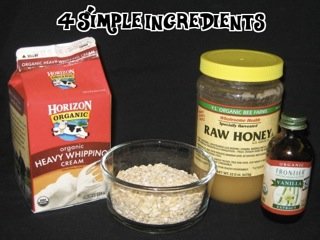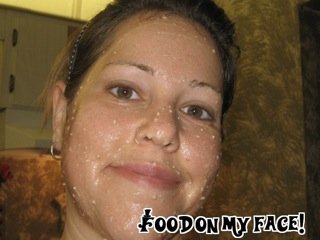 Note from Betty: This is a guest post from Robin Adler of Toxic Beauty Blog.
Greetings from bitterly cold South Florida….yes, you heard right! This morning it was 30 degrees and I had ice on my windshield! It's usually 80 degrees and above here in South Florida, so a dip in temperature is a welcome change of pace. Plus it gives me the chance to break out the furry boots I've been dying to wear since I bought them. Boots aren't usually the foot gear of choice in these parts….the uniform consists of shorts and flip flops. This refreshing brisk weather is fabulous….but not always great for our skin. A dip in the temperature and wind chill can be so cruel to our skin, drying it out and leaving it crying for moisture. What can we do to combat  winter and alligator skin?
C.R.E.A.M
Our story brings us all the way back to….Thanksgiving. At my boyfriend's request, I absolutely had to make sweet potato pie. My boyfriend likes his pie straight up….but I like to add whipped cream to mine. I had the bright idea to make my own, since I didn't want to use the sugary stuff. I never knew it was so easy! I simply put some heavy whipping cream, a bit of stevia, and vanilla extract in my food processor. I patiently blended and after a bit, had a lovely homemade (and sugar-free) whipped cream! It was delicious! I just love the consistency of whipped cream…it's just so luxurious! I started thinking…wouldn't it be cool to smear this all over my face??
K.I.S.S. (Keep it Simple, Sweetie!)
Why in the world would you want to make your own face mask? Isn't it too much trouble? I used to think that way too. I always loved reading about homemade beauty concoctions, but most of the time if it was too complicated or had too many ingredients, I wouldn't do it. Then I realized it doesn't have to be complicated. You can still make great, natural face masks using just a few ingredients instead of 10! There are even some fabulous one ingredient recipes which are so worth trying (one of my faves is avocado.) So after contemplating for many hours (just kidding, it was only a few minutes) I decided to make this mask an easy one, especially since most of us are running around crazy trying to get ready for the holidays. Who has time to think of their skin??
An Oat a Day Will Keep the Wrinkles Away
So the seed was planted and my foray into creating my own winter skin facial mask using heavy whipping cream was born. The Honey Cream Mask began taking shape. Cream is 50% milk and 50% fat and chock full of vitamin A to help the skin retain moisture. In addition to the cream, you will need only 3 more ingredients you probably have on hand: oats, honey, and vanilla. Oats are beautiful for the skin. These magical grains soothe dry skin, reduce inflammation, and exfoliate all in one. Honey is incredibly beneficial for skin. Read my post about all it can "honey-do†here (insert link: http://toxicbeautyblog.com/uncategorized/skin-care/your-honey-do-list/). Vanilla adds a touch of aromatherapy to this mask by relaxing and calming you with it's sweet scent. It also soothes and promotes healthy skin. By the way, feel free to play around with the amounts in this recipe. This isn't an exact science and since you're the creator, do what you want!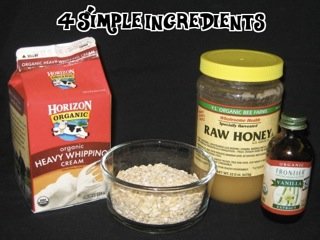 Honey Cream Facial Mask
3 TBSP Heavy Whipping Cream (I prefer organic)
3 tsp Oats
2 tsp Raw Honey
dash Vanilla Extract or essential oil
Method: Mix all ingredients in a small bowl. Apply to a cleansed face, sit back and relax for 15 minutes. It will smell amazing and if some drips into your mouth….so be it! I have to admit, I tasted it before I put it on my face! Rinse with warm water, then apply your favorite non-toxic moisturizer. The result? Your skin will be rosy and glowing…as it should be for the holidays! Check out my pic with food on my face and my after pic (no, I am not ashamed to be seen without makeup on the Internet.)  Have you ever used cream in your beauty routine? This was my first foray into putting it on my face,  but I absolutely love real cream in my coffee. Do you have any favorite recipes (either for on your face or in your tummy) using heavy cream? Please dish…and thank you, Betty, for giving me the opportunity to be a guest "Betty.†Happy holidays!
Stay natural…stay beautiful…go green!
About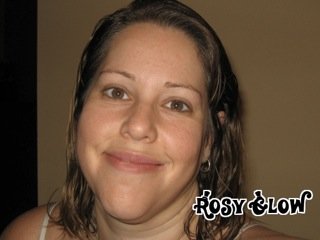 the author: Robin Adler went green with her beauty routine and never looked back. Her mission is to educate one woman at a time on the toxic ingredients in beauty products and safer, healthier alternatives.