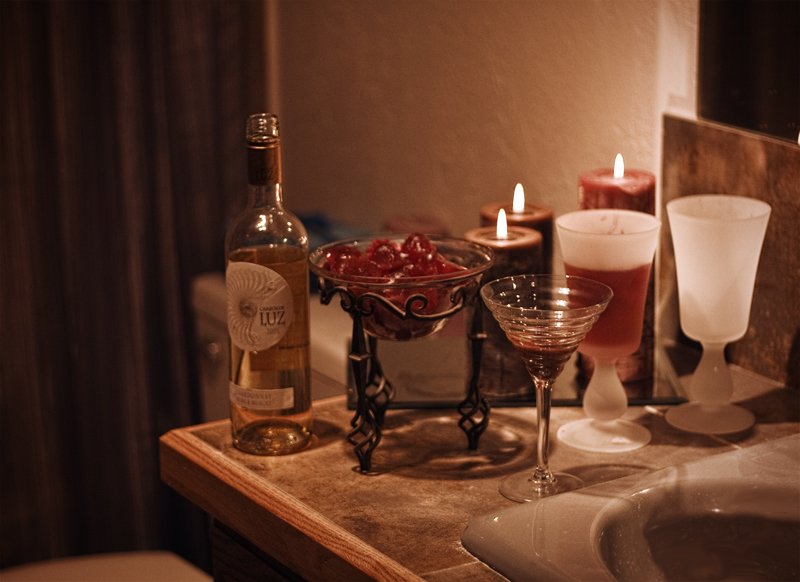 I've been called a LOT of things in my life, and "prude" is not one of them.
However, because I try to maintain a teen-friendly website, I'm going to go ahead and ask the under-18'ers to do something else, while the rest of you read on.
Kids, you don't want to read the rest of this. Unless you fully comprehend the motivation behind uttering the words, "Not now, honey. I have a headache." this post won't matter to you one bit.
Besides, all we're doing here is talking about cleaning the bathroom. You don't care a whit about that.
Now go pack to stay at your grandmother's for the night. Mom and dad have to clean the bathroom.
(And for those of you who ARE over 18, but easily offended – and I mean very easily, my mother reads this so I have to keep it PG – by things of a romantic nature, you might want to stop now and flip on over to something a little less risque.)
Honey, I'm Not In The Mood
Okay, ladies. Now that it's just us, let's talk about this cleaning the bathroom thing.
Sometimes, for no good reason, you're really in the mood to clean the bathroom. You can't explain it, but it's there. Like when you just got married. Started homemaking. It was fun. Attractive. You had energy.You probably even cleaned the bathroom every day.
Time went on, and cleaning the bathroom got tiring. There were parts that really, well, just kinda turned you off. Once you'd seen the dirty toilet a few times, you started to feel pretty indifferent about scrubbing.
Every once in a while, you'll pick up a new cleaning tool, a fancy sponge, and you get excited again. But the novelty fades, and you decide you'd rather worry about dinner. Your husband says, "Really, woman. You haven't cleaned the bathroom in a week. Do you even love me?" And you sigh and clean it as best you can. He's just happy you cleaned it at all.
This is going to stop today. Today, I'm giving you recipes and ideas to get you in the mood to clean the bathroom.
Your husband (or boyfriend) will have to help you get motivated. He'll even have to help you clean.
But isn't that the way it should be?
Let's Get Down to Business
Now that we've sufficiently lost the kids, let's cut the crappy bathroom cleaning euphemism and talk about what's really going on (it's s-e-x people). I posted this on a Monday for a reason – women need time to ponder the mood before they're actually in it. I'm giving you an entire workweek to get ready for your date this weekend.
And you do have a date this weekend. I insist.
So turn down the lights, put on some Damien Rice, and take a hot and heavy look at what you'll be doing at the end of the week.
Prepare a Love Balm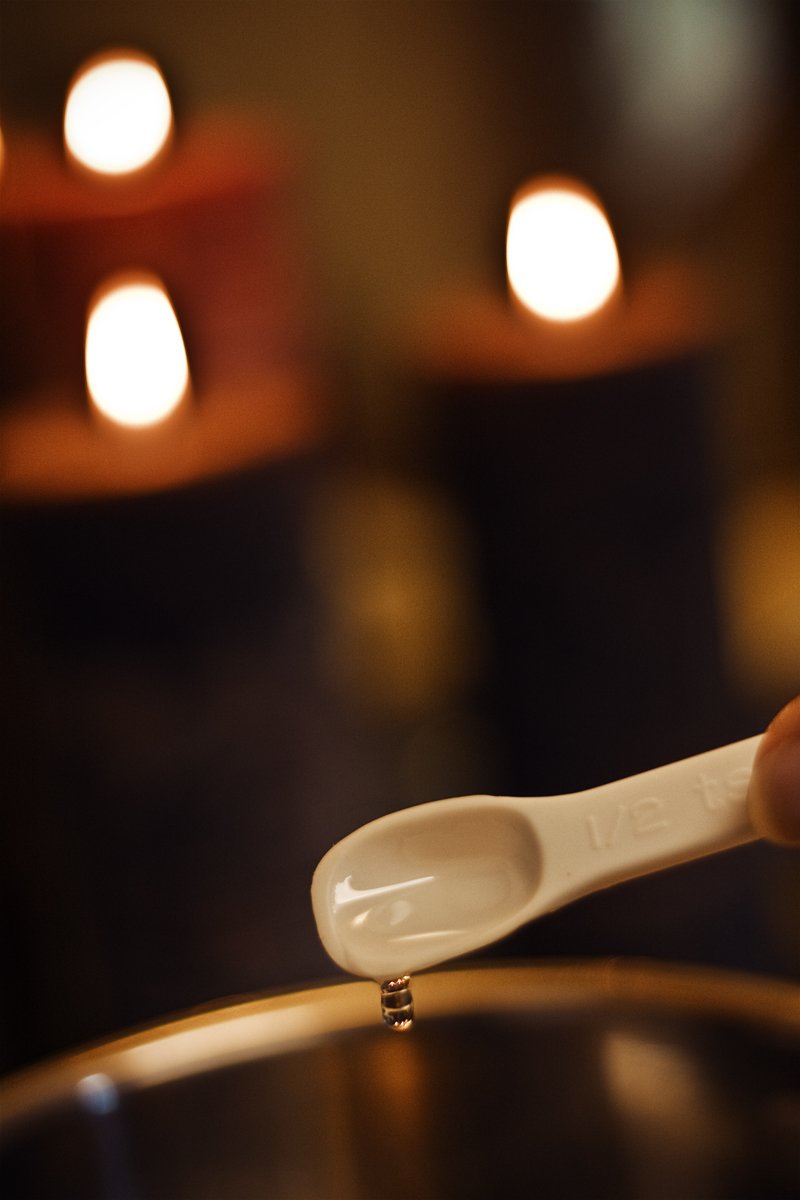 Let's face it, those romantic love potions you can pick up in just about any store these days, probably not so focused on health. But you can make your own "massage balm" easily – and healthily. So when your lovey puts it on your skin (and then maybe licks it off a little?), you know all's well in the nontoxic department. K-Y ain't got nothin' on these.
Here are two alternatives you can whip up while you ponder what joy they might bring later. The first one is a little more complicated – but totally worth it (I licked the spoon while making it). It also doubles as a lip balm. Score!
.
.
Sensual Chocolate Love Balm Recipe
(adapted from the Smooth and Sensual Cinnamon Love Balm recipe in Organic Body Care Recipes by Stephanie Tourles)
In a small saucepan, melt the oil, cocoa butter, glycerin, and beeswax on very low heat, stirring often. Once it's melted, remove from heat and whisk in cocoa powder and honey. Immediately pour into a small container and let set for an hour before use. (Note – this is not latex friendly, so if you use gloves to clean the bathroom … keep it away from where you'll use them.)
Preparation time: 15 minutes.
Storage: Keeps for at least 6 months.
Gift Idea! This would be PERFECT as part of a homemade gift basket for a bachelorette party. Be prepared, though. I made some for a friend last year for her birthday, and her boyfriend still doesn't shut up about wanting me to make more.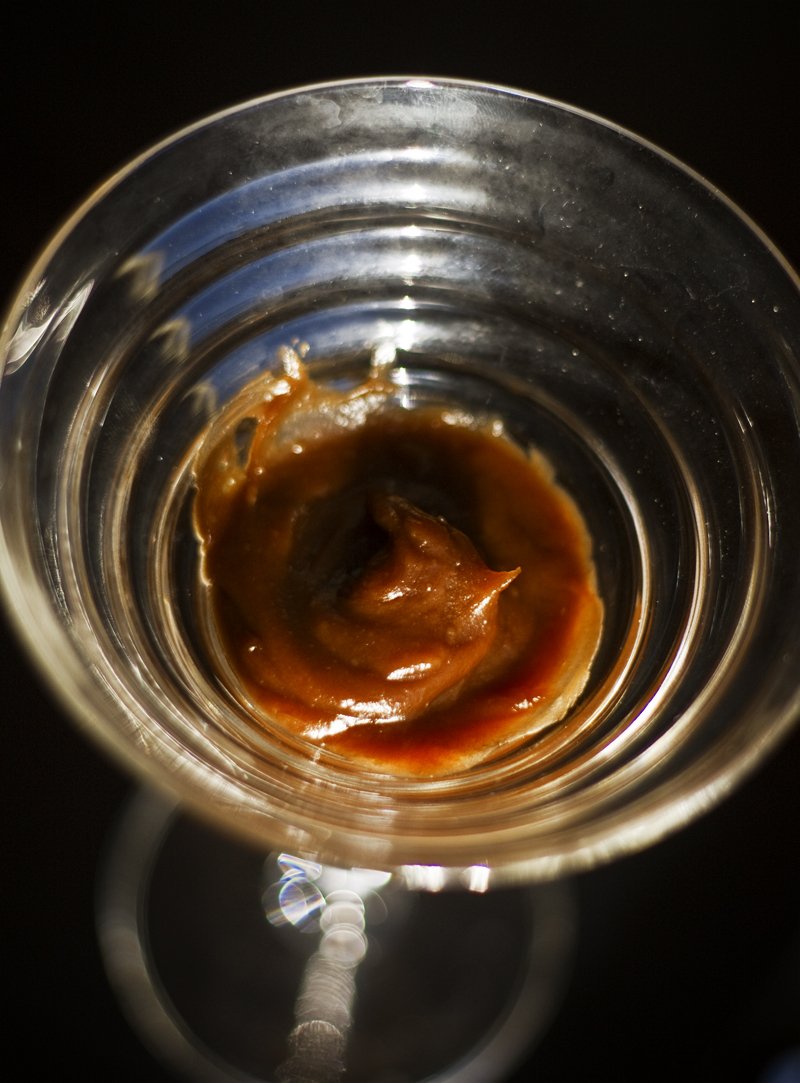 Delicious Honey-Vanilla Body Oil
1 Tbsp coconut oil
1/2 Tbsp honey
1/8 tsp vanilla extract
Combine everything in a small saucepan and heat on low until melted and combined. Pour in a small container immediately, before it cools.
How You Use These Recipes: … is, frankly, none of my business at all. Enjoy!
But, I'd like to point out – in bold – one more time, neither of these recipes should be used with latex.
Now Make Aphrodisiac Ice Cubes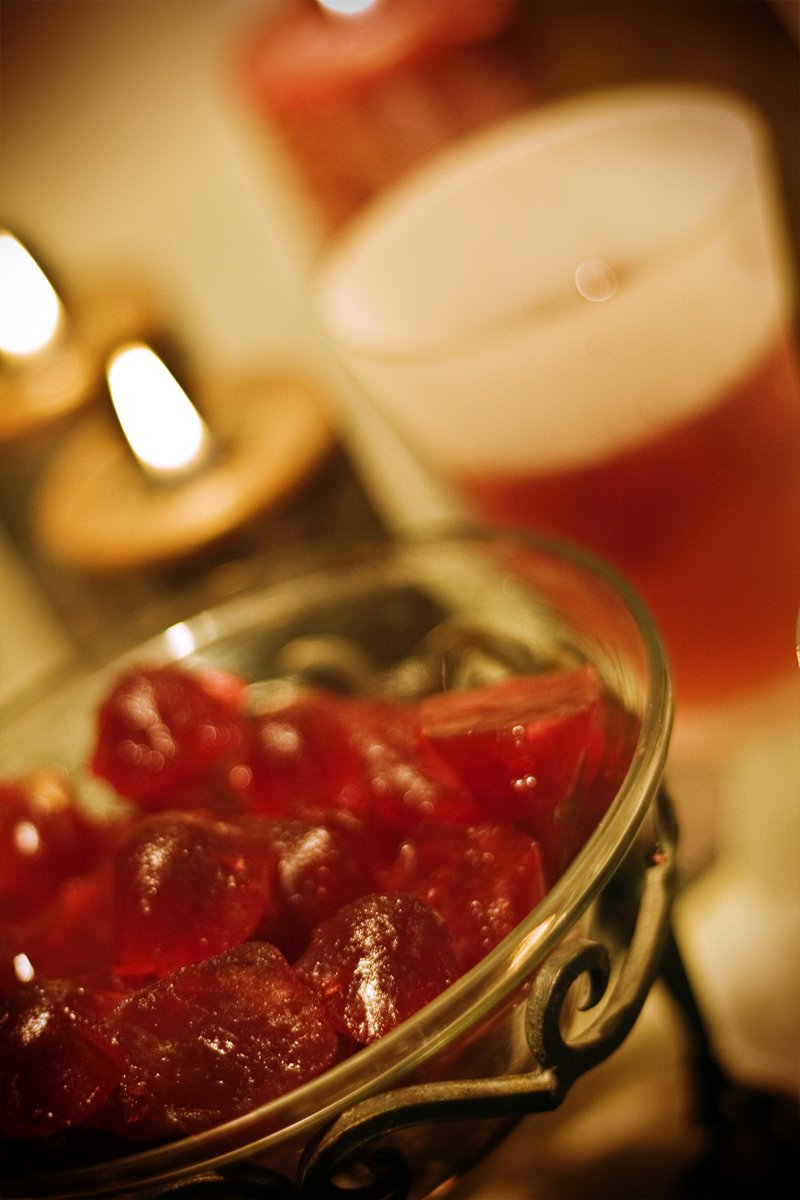 This is such a fun, easy, and special step, and you can put them in just about anything. Me, I'm about to have some in a glass of riesling. I think they'd be tasty in a vodka tonic, as well. Or, if you abstain, put them in a glass of sparkling grape juice or cold tea.
There's really no set recipe – you just boil water and steep herbs, and then fill your ice cube tray with the tea.
I made mine tonight with 2 Tbsp hibiscus, 1 Tbsp lemon balm, 1 tsp diced ginger root, and a pinch of saffron. Leave the herbs to steep for 10-15 minutes, and then add 1-2 Tbsp of honey for a little sweetness.
.
A Few Aphrodisiac Herbs:
Ginseng
Red raspberry leaves
Hibiscus
Rosehips
Hops (but they're very bitter)
Green tea
Ginger
Saffron
Sassafrass
One More Thing
Your love potion is setting, your ice cubes are chilling, and you've got a bottle of wine all set out for the evening. What now? Now it's time to let him (or her) know what's up. Pop out your phone and send this text:
"Honey. We have the house to ourselves tonight. You and I are going to clean the bathroom."
He won't even know what hit him.
In clean-your-own-toilet-this-time crunch!