You've been affected by cancer. In some way. Haven't you?
Maybe it was your mother, or your best friend's uncle, or you dealt with it personally, undergoing rounds of chemo and wondering when it would end.
None of us are exempt from the experience – whether indirectly or directly – any longer. It's everywhere. But frighteningly enough, the regimens used to treat cancer can often be as scary as the cancer itself.
Chemotherapy and radiation both, in fact, are a cause of cancer. Your disease is being treated by a very thing that causes it. Add to it the myriad other side effects of mainstream treatment, and you're not only facing the fear of death via your initial disease, but the potential of a very excruciating life for months (if not forever).
It's a terrible position to be put in, and from every side of you doctors and medical institutions are screaming, "There is no other way to treat cancer! You MUST do it this way or face certain death!"
So you look to nature, and you wonder. You research, and talk to other people who've chosen the alternative. Your mind changes …
But deciding to take a different route, an alternative one, is met with derisive sneers or complete frustration by the doctors who really just want you to be healthy (and I believe most of them really do). Some of your friends and family will be baffled by the choice. Some of them won't support it. You feel as if maybe you're a little crazy, in the face of all the decision making.
Not to mention, choosing alternative, natural therapies is a crushingly expensive ordeal, as no insurance company will cover a treatment so outlandish. So you're stuck with a choice. Listen to what your body tells you, or listen to the experts.
It takes a special kind of courage to seek out alternative, natural therapies to cancer. This is not to say that anyone who chooses mainstream medical treatments is making a bad decision. Your health is a deeply personal issue, and one that no one but you should have an ultimate say in. Ever. No matter what you decide.
But, this is Crunchy Betty after all, so I want to tell you about someone that we can all help take a brave new journey to wellness.
Terry Helton and His Fight For Health
This is Terry and his daughter Hethyr.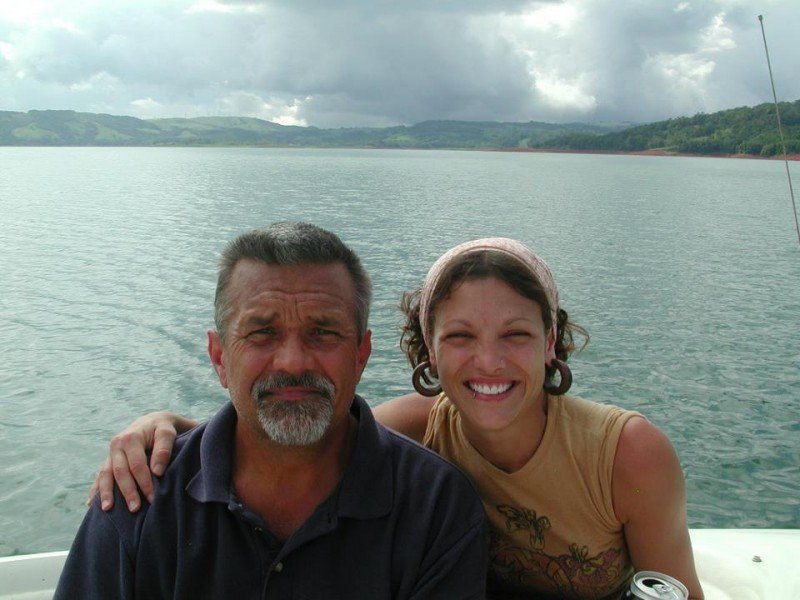 I met Hethyr several months ago at a community swap. She's an effervescent, lovable young local chef who mesmerized me at hello.
Her father, Terry, was diagnosed in December with his second occurrence of lung cancer, after having undergone radiation and chemotherapy for the same issue in 2007. It has now metastasized to his spine.
In mainstream medical terms, Terry was destined for months upon months of dreadful and potentially unsuccessful chemotherapy and radiation. However, he has bravely chosen, instead, to seek out alternative treatment.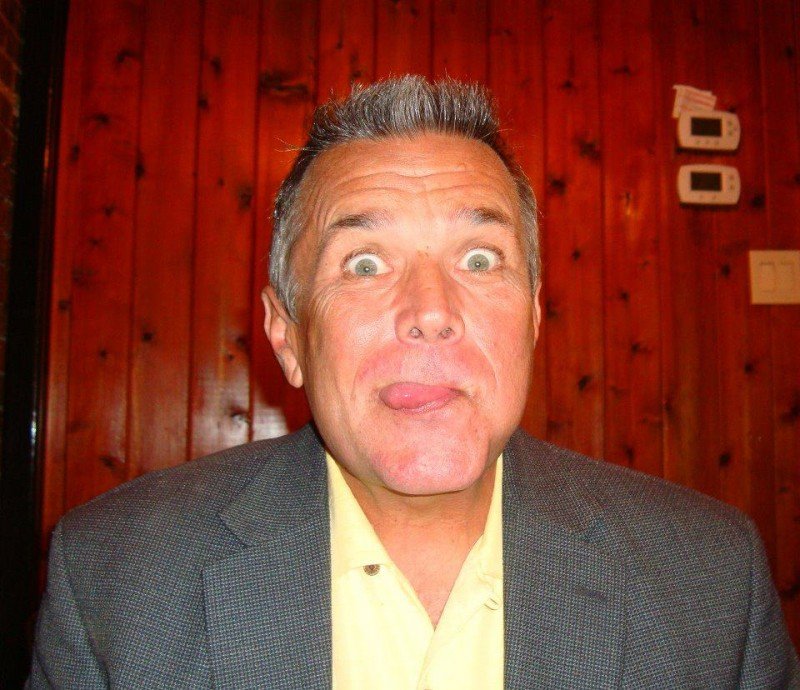 Terry and his wife left, today, for Tijuana, where he'll be receiving at least two weeks of treatment at the Gerson Institute (which you may remember from the documentary Food Matters). This is not an uncostly endeavor, and Terry and his family, without the help of insurance, need all the love and monetary support they can get to complete this treatment.
From the Gerson Institute's website (and if you want to read a bunch of inspiring stories, visit their Facebook page):
The Gerson Institute is a non-profit organization… dedicated to providing education and training in the Gerson Therapy, an alternative, non-toxic treatment for cancer and other chronic degenerative diseases. The Gerson Therapy is a safe, natural treatment developed by Dr. Max Gerson in the 1920s. The therapy activates the body's extraordinary ability to heal itself through an organic, vegetarian diet, raw juices, coffee enemas and natural supplements. The Gerson Therapy treats the underlying causes of disease: toxicity and nutritional deficiency.
With the help already of a strong local support group, Terry has already raised nearly $11,000 of the $20,000 needed to complete his treatment and help with some of his ongoing costs, but he still has a way to go (and a potential extra $5500 week at the Gerson Institute, if he doesn't make the gains they expect).
So I thought, in the spirit of Crunchy Betty, I could tell you his story, and you can pitch in a little, if you find the cause calls to you.
Here is his GiveForward page, where you can read more about his story (set up by Hethyr) and donate. And if you want to follow along with his progress, there's also a very lively Facebook Group to keep an eye on!
What More Can We Do, Crunchy Angels?
On a personal note, for over a year I've been searching my heart for a cause to support on Crunchy Betty. Something that embraces the spirit of taking charge of your own health and life and being absolutely conscious about your choices.
Terry Helton inspired me. Gears started moving. Things started clicking.
I'm just so very, very, very tired of modern medicine looking down at or completely ignoring the possibility that there are alternative, natural treatments to diseases – especially cancer, one of the scariest diseases of all.
It's the mocking nature, really, of so many people who say, "Well. If that works so well, why aren't there studies to prove it?" When they know, full well, that there aren't studies to prove that nutritional therapy and other alternative treatments work on chronic or deadly diseases, because there is no money put forth to study them.
Why? Because no one makes money when it's proven that an apple treats colon cancer. Apples cannot be patented; therefore, they're not studied. And no one (but the apple farmer) makes money when apples are prescribed as treatment.
SO. Where am I going with this?
I'd like to figure out a way to help other people who are in the same situation as Terry, but I want to know if that is something YOU guys would support. And, if so, would you like to help me brainstorm ways to do this? We could do this by adopting an organization committed to studying natural and alternative treatments, or we could do this by finding people – single people – who are similar to Terry and are seeking alternative treatments to cancer.
Or? Do you have another idea? If so, please let me hear it. I'm open to any and all suggestions.
Oh, yeah. And don't forget to visit Terry's Give Forward page and at least leave a hug (you can do that there, for real). Show 'em what you Crunchy Betties are made of!