Note from Betty: Today, we are SO very lucky to have accomplished herbalist and author of the book The Essential Herbal For Natural Health, Holly Bellebuono. She recently asked me to peruse her book, which I did, and I fell so very much in love with Holly and her wisdom, I asked if she'd like to share some recipes here. Lucky us. Lucky, lucky us! Hope you enjoy, Crunchy Betties!
Delectable Rose Recipes from Holly Bellebuono
It's almost that time of year, when heaven appears in little pink forms all around us. Heaven made physical: the rose petal. I love inhaling the fragrant scent of roses and though I've planted a couple around my house, they aren't flourishing nearly as much as the huge Rosa rugosas that grow wild along the beaches where I live. These are fairly squat little bushes with wide pink or violet colored petals, and they produce enormous hips at the end of the season, the size of golf balls.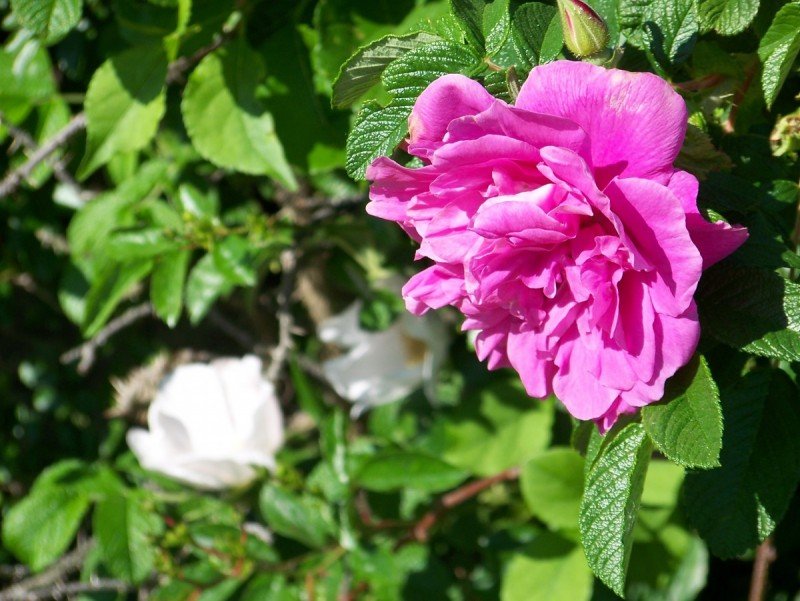 Over the years, I've experimented with tantalizing and captivating ways to use roses in my daily life. They smell so good and they have such a romantic history of folk use. But I've also discovered they are used clinically even today for mood disorders, for cardiovascular issues, and especially for grief.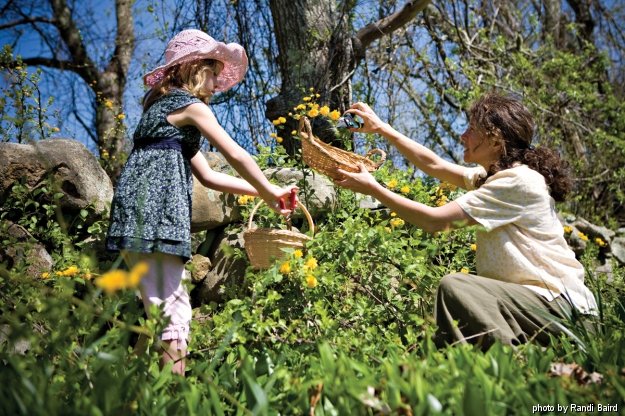 Of the many ways I've inhaled, eaten or imbibed roses, the following recipes are by far my favorites and are featured in my new book The Essential Herbal for Natural Health. You can make them very easily at home and the last two recipes are fun for children to both make and use. You can find more information, purchase the book, and also buy my herbal products at Vineyard Herbs.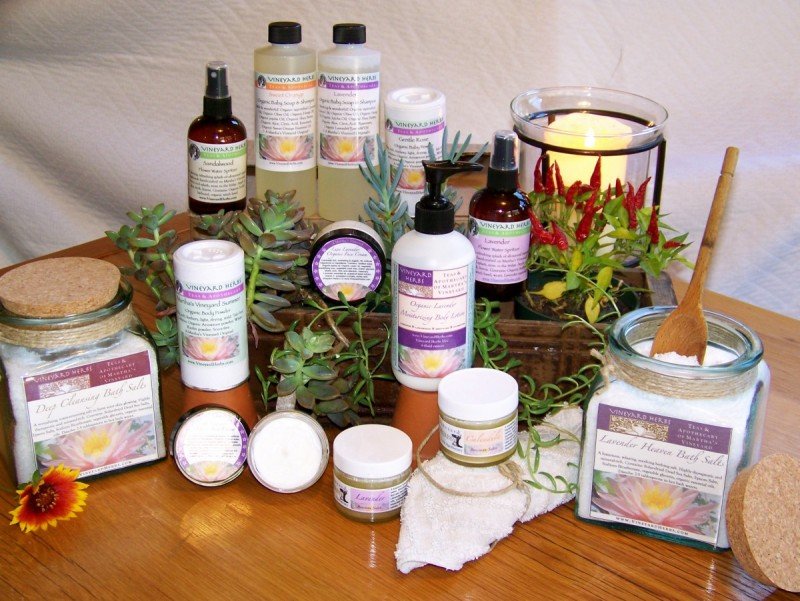 Rose Brandy
This makes a lovely sipping brandy by itself or it can be combined with other herbs such as lemon balm, stinging nettle, violet flower, borage leaf and flower, and gotu kola for a superb nervous system tonic. All of these herbs, to a greater or lesser degree (with lemon balm and gotu kola being the best) contribute to strengthening the nervous system, and if you make them together as a tincture, you have an easy, portable, and effective home-made remedy for mild depression and the blues.
I love this when I'm cranking my way through PMS or when I need a soothing, ground-level sort of "pick-me-up" during stressful times.
Instructions: Fill a dry quart glass jar with 1 quart fresh rose petals (as fragrant as you can find, and pack the jar very tight. It might take an entire grocery bag full of petals). In a saucepan, make a sugar syrup by heating 1 cup water with 1 cup sugar until clear, stirring constantly. Cool a little, then pour the syrup and 2 cups brandy over the petals, filling the jar to ¼ inch of the rim.
Store for 2 months (I know, it's character-building to wait) and then strain. Return the liquid to the jar and add a few drops of vanilla extract. Return this to the cabinet and allow to age one more month. Serve this luscious, dream-scented liqueur at room temperature, or chilled, over ice cream or lemon cake, or take 20-25 drops three times daily as a medicinal tincture.
Rose Petal Tea Syrup
A delectable tea sweetener, this works magic in any cup of hot tea and adds a smooth mouth-feel to iced tea. This is one of the best ways to preserve the fragrance and wonder of early summer rose petals. Keep it refrigerated and add a little to your tea, oatmeal, yogurt, cake, biscuits…
Instructions: in a large saucepan, combine 3 cups fresh rose petals with 3 cups water. Bring to a boil, then lower the heat and simmer until the volume has decreased to approximately 1 cup. Strain the liquid and return it to the pot. Add ½ cup honey and gently heat until the mixture is completely blended. Makes roughly 1 pint.
Rose Hip Elixir
Half of the fun of herbalism is using the ancient names: the words elixir and oxymel are very old apothecary words that refer to a liquid medicine that is half acid and half sweet, generally made with part vinegar and part honey. If you get the proportions right, it can be a delicious remedy and can mask the flavor of bitter or tasteless herbs. I like to make an oxymel of rose hips, those tart fruits that form after the petals have fallen. These hips are extremely high in vitamin C. Take it by the teaspoon as a vitamin supplement.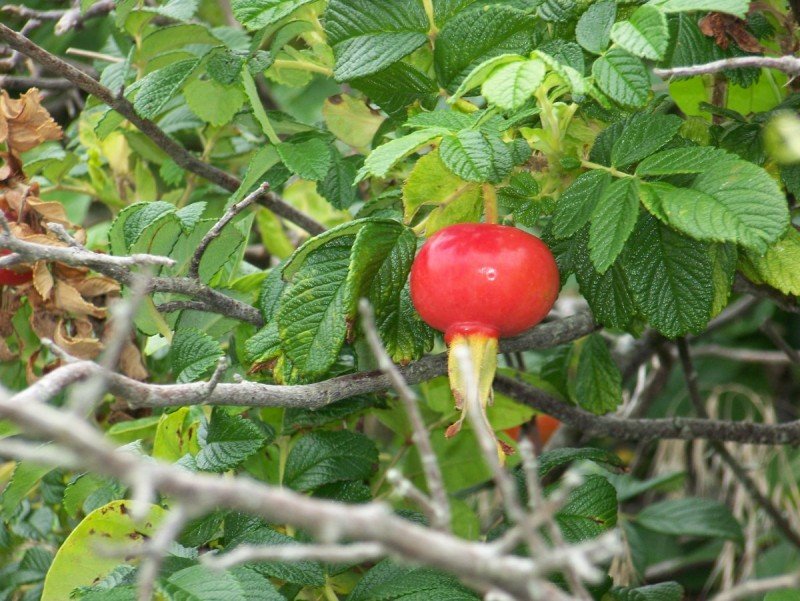 Instructions: Gently heat 1 ½ cups apple cider vinegar with 5-10 chopped rose hips. The purpose is to infuse the vinegar with the properties of the rose hips. After about 15 minutes, strain out the hips and return the vinegar to the pot. Gently add 1 to 2 cups honey and remove from the heat as soon as the honey turns translucent. Bottle and label.
Note: lots of other wonderful herbs can be added to this recipe, such as gotu kola for mental clarity, damiana for libido, ashwagandha for nervous tension, violet flowers, or bitters such as motherwort—a wonderful herb for stressed and exhausted mothers of young children.
Check Out Holly's Book: The Essential Herbal For Radiant Health
If you were intrigued by these delectable recipes, be sure to look into Holly's book for much, much more. (There are too many lovely ones to choose from, but one of my favorites is her recipe for Sweet Raspberry Calcium Brew.)
This book is an absolute goldmine, especially if you've been wondering how to fit herbal medicine into your daily life.
Thank you, Holly, for the lovely rose recipes – and for being the incredible herbalist you are. We're so lucky to have you to teach us. Ah, I feel healthier already.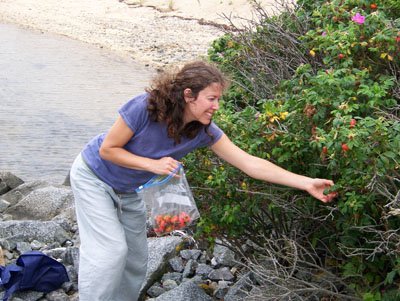 Holly Bellebuono is an award-winning herbalist of fourteen years. She's taught, mentored, lectured, and published articles for Appalachian Voices, Carolina Mountain Living, United Plant Savers Journal of Medicinal Plant Conservation, and Martha's Vineyard Magazine. She studied Therapeutic Herbalism with Welsh herbalist David Hoffmann and with natives of Appalachia, learning nearly forgotten folk healing methods. Holly's Martha's Vineyard business, Vineyard Herbs, provides women's herbal therapy for a global clientele.