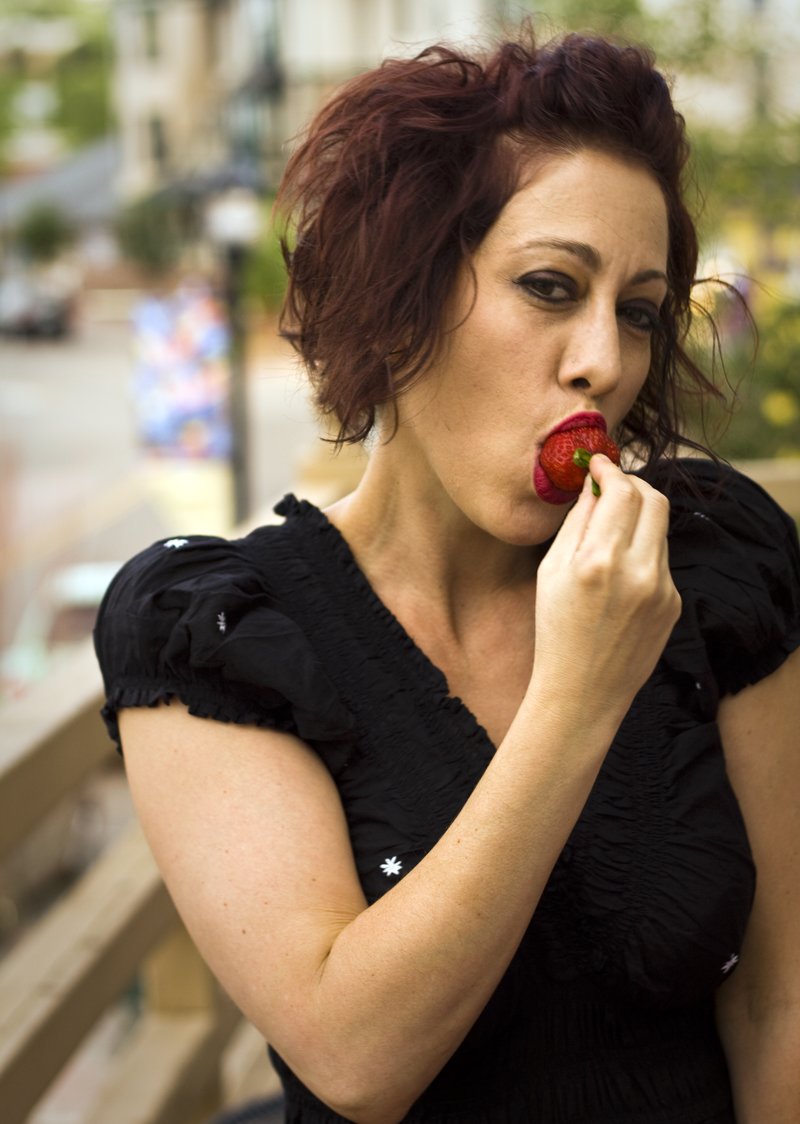 This is so exciting! After reading all about how keen strawberries are on your face, there's a linky party! If you have a fav strawberry recipe, please for the love of everything summer, link to it below. I need ideas. I need recipes. I need food IN my mouth!
So let's make this quick, so we can get to the good stuff!
—
Strawberries – The Nutritional Low-Down
Look. I know how hard it is to choke down a strawberry. They're just terrible tasting, yeah?
Ha.
Strawberries are nature's little genius fruit, really. It's like Mother Nature said, "Look. Maybe I messed up with brussels sprouts – making them so nutritious but so nauseating. Let me try this again." And she picked up all the vitamins she could and stuffed them into the tastiest morsel summer has to offer.
Just one freaking cup has, get this, 140% of the vitamin C recommended for children. Strawberries were shown recently to pack the biggest vitamin C punch of all fruits – even more than oranges. They contain flavenoids that bust bad cholesterol, antioxidants that help clear out precancerous cells, and tons of potassium that keeps your electrolytes in balance. Um, guess what else? They also have omega-3 fatty acids in them.
Strawberries are true super foods. They're also part of the "dirty dozen" (the 12 most dangerous fruits and veggies to by nonorganic), so make sure your strawberries are either grown safely locally or have the organic seal of approval.
Strawberry fun fact! Strawberries are the only fruit to carry their seeds on the outside.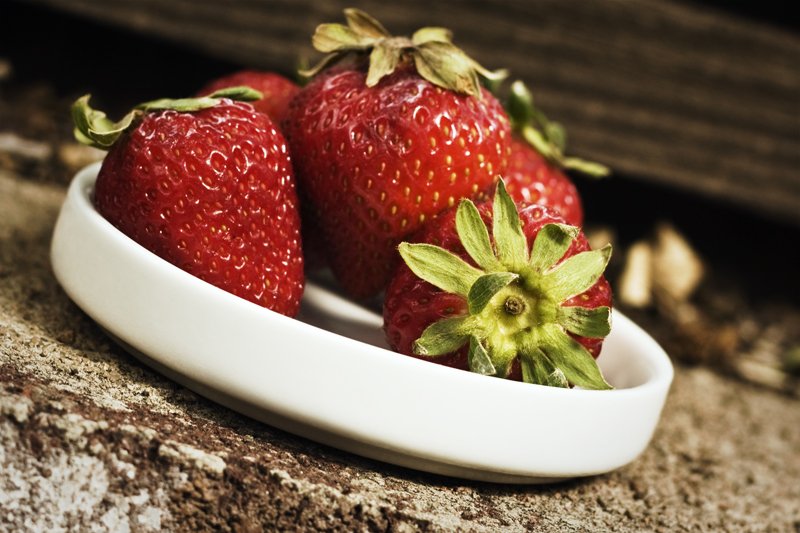 Strawberries On Your Face
Because of the high vitamin C and antioxidant content, strawberries make great a great antiaging facial ingredient, as they help kick the free radicals right off your face. Vitamin C also aids in collagen building (bye-bye wrinkles)!
But they're also great for teenage skin, too, because they contain salicylic acid, the stuff that helps clear up acne and clean up dead skin cells.
Strawberries are softening, cleansing, pore-reducing, brightening, and whitening. And even if you don't want to make yesterday's Brightening Strawberry-Kiwi face polish, you can do this quickie: Take a bite out of a strawberry. Chew and swallow. Use the other half on your face. Just rub it all around, let the juice sit for 10 minutes, and rinse. Easy peasy.
But here's my very favorite simple beauty tip about strawberries: They whiten your teeth. Eat them, and it works. Or, for extra whitening power, rub a strawberry along your teeth for 30 seconds. Make a snarly opened-mouthed face (it looks weird, but that way you won't wash it off too soon) and wait one minute. The end.
NOW LET'S MAKE YUMMY STRAWBERRY FOODSTUFFS!
Okay, boys and (probably 100%) girls, it's time for you to show us all what you got in the strawberry department. Don't be shy. I want to see every single strawberry recipe available on the internet – right here, right now.