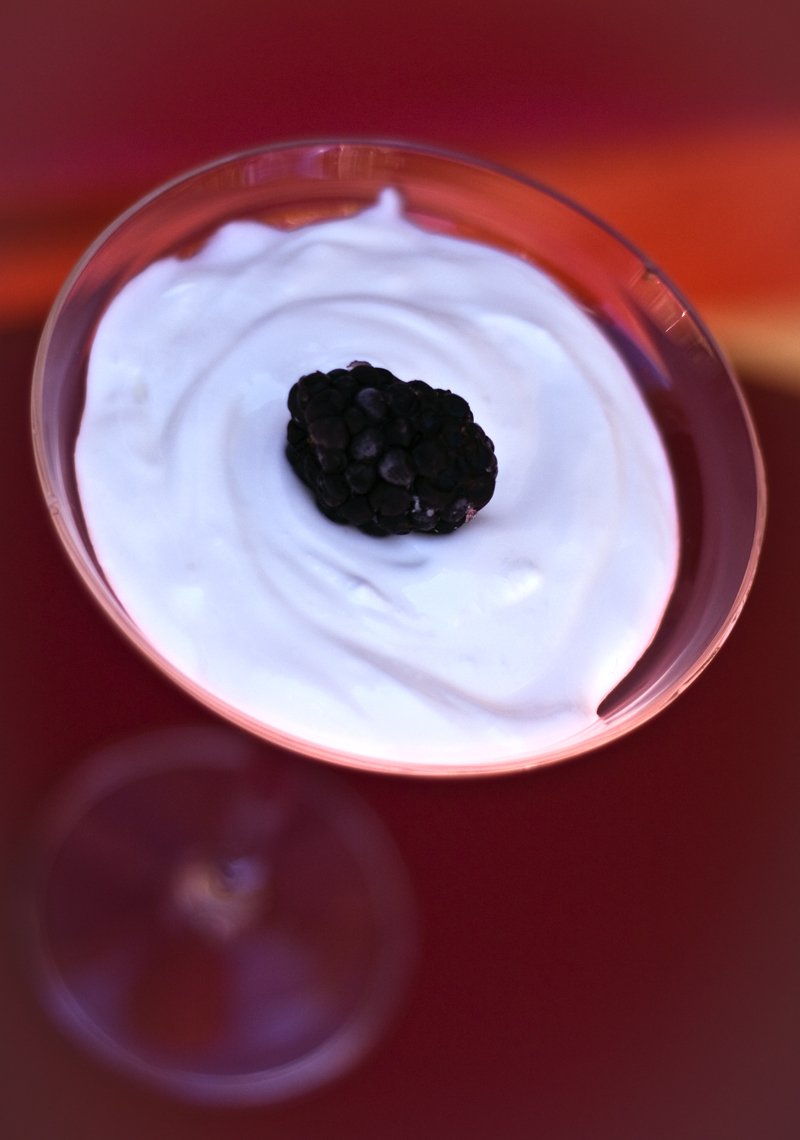 If I were to pick one thing I hate about myself, it would be: I'm lactose intolerant. Not a day goes by that I don't long–nay, yearn achingly–for ice cream. It doesn't help that there are ice cream shops next door, across the street, and one block down from where I live. I hate these people, in a very loving way.
But I can eat yogurt! And eat it, I do. Smoothies are a staple in my life (peanut butter and chocolate chip, especially).
I also use yogurt in a grand amount of my homemade beauty recipes. So this week's featured ingredient: Plain, unsweetened, unflavored yogurt. Put it on your hair, your face — make it a part of your life. Forever.
.
Why Yogurt is Good For Your Skin
Full of protein, enzymes, and zinc, yogurt does a great job at cleaning up and softening your skin. It lightens dark spots and blemishes and helps protect your face with its antioxidant properties.
It's just a tad bit acidic, which makes it great as an exfoliator, and it restores balance to your skin's natural pH makeup.
Plus, it gives an awesome consistency to food-based masks and scrubs. It's soft, yet it's not afraid of working hard to bring back the skin's youthful glow. Best of all, it's not harsh and pretty much anyone can benefit from a slathering of yogurt, regardless of whether your skin is dry, oily, or baby bear's bed – juuuuuust right.
Quick and Easy Yogurt Tips
Dab a little bit of plain yogurt on a blemish. Leave it on as long as you want (but no less than 10 minutes). This should help clear up that unsightly spot, and it will help reduce the redness associated with it.
Smear yogurt on a sunburn. Apply the yogurt to the ouchie areas half an hour before showering. It'll cool you down, and it will help lessen your glowing redness.
Make a quick yogurt facial mask using … only yogurt! Just take that yogurt and put it on your face (lemme hear you say "Crunchy!"). Make sure your face is clean beforehand, and leave this simple pimple (or no-pimple, as the case may be) remedy on for 15-20 minutes before rinsing off with warm water.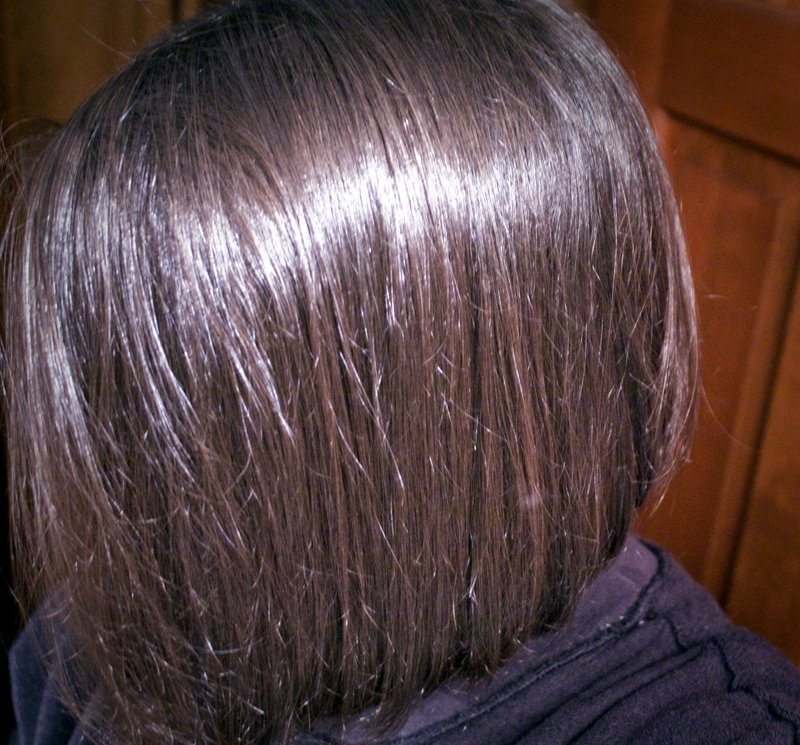 Why Yogurt is Good for Your Hair
If your hair is feeling a little brittle or dry, yogurt is going to fix you right up. It's long been known as a hair softener, and it's chock full o' protein, which will help strengthen the follicles. It also, I've noticed, gives a distinct and head-turning shine to hair. The above picture was taken right after I'd used yogurt on my hair the first time, and since (now that I use it on a weekly basis), my hair has far fewer flyaways and is pretty darned awesome (and really psychotically long).
The enzymes in yogurt will also combat dandruff and help soothe an itchy scalp.
Again, it's just a darned quick and easy fix when you want a hair mask that will be effective and simple.
Quick and Easy Yogurt Hair Tips
Go for the ends, if you don't have much yogurt to spare. Unless you have the aforementioned itchy scalp or dandruff, and you're running low on yogurt (or time), just apply it to the ends before washing your hair. Let it do it's job while you do something else (like read ALL of Crunchy Betty) and then wash as usual.
Add a little cocoa powder and honey for a full-on shiny, darkening hair mask. This is my absolute favorite thing to do, because I love a deep, rich brown tint in my hair. Just mix together 1 cup of plain yogurt, 2 Tbsp. cocoa powder, and 2 Tbsp. honey. Apply ALL through your hair. Let this set for 30 minutes (to an hour) and then wash with shampoo. There's definitely no need for conditioner after you've used this mask. Your hair will be soft, shiny, and out-of-this world with deep highlights.
Drip in some lemon juice to bring out the blonde. If you're more fair-haired, just toss in 2 Tbsp of lemon juice with 1 cup of yogurt, apply to your hair, leave on 30 minutes and then wash as usual. Pure gold.
Other Crunchy Betty Recipes Using Yogurt
Mocha-Frappucino Mask: Coffee, Cocoa, and Honey Facial Mask
Yogurt Left Over? You Gotta See This
One great thing about using food as skin and haircare is that you get a chance, if you have leftover yummies, to try new, fun recipes. I'm a big fan of no-waste, so often I'll create a beauty recipe with food that I haven't been able to use in my planned weekly menu.
Well, how does Rum Grilled Pineapple sound? You use the yogurt (and some tasty summer berries) as garnish/dip … and I betcha five bucks you've never had it before!
Rum Grilled Pineapple: Check out the recipe at Zen Kitchen, and let her know how tantalizing it sounds.
Crunch on, lovelies! Crunch on.
—
Do you have a staple ingredient for hair/skincare you think should be featured next week? Or an absolute favorite, tried-and-true homemade beauty recipe of your own? How about a question for Crunchy Betty about what you should do to Betty up an issue you've been having? Shoot me an email at [email protected]
!