Today we have a special treat from Bonnie at Hungry Chicken Homestead. I first met Bonnie at a local community swap, and she's a vivacious urban homesteader with an infinite amount of homesteading wisdom behind her. Here's an insightful introduction into how she made the choices (and chose the chickens) she did. If you have any questions for Bonnie about how she manages her chickens and her little homestead, be sure to ask her in the comments! She's super nice, and she will not bite. (The chickens, on the other hand …)
"Are you happy with what you've given up?" Living a Crunchy lifestyle means revising your priorities. We have to make space in our lives if we are inviting something new.
When I gained my flock of chickens, I gave up a corporate job and salary to make space for them. I no longer wanted to work hard at a job I did not enjoy so that I could buy things I didn't have time to make myself. I could see this confirmed in the choices I made when the birds and the job were not compatible.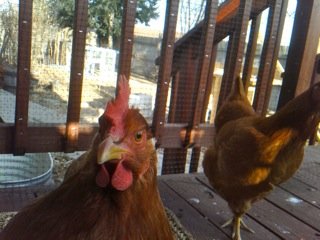 "I know you want us to be in the office," I told my boss one winter day, "but it's -10 degrees outside and the chickens are in the garage because my coop isn't warm enough. I can't leave the house."
Chickens weren't the only reason I quit. After I was widowed at age 39, I wanted a quieter, more creative life. Like many people, I had operated for years with the belief that "productive work" meant work for somebody else, but it no longer made sense after my husband's death drove home how uncertain our lives are. I was selling my time to buy the things I didn't have time to make. I was always too busy to grow my own food or make my own toothpaste, and yet all that time I dreamt of the simplicity of a self-sufficient life.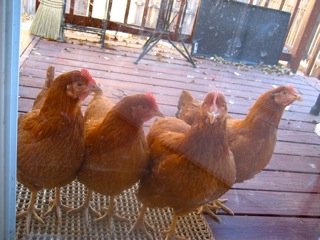 It hardly seems like a dream at all and yet it changed everything.
I had hardly known what I was missing! After I quit, I started sleeping much more. In fact, I napped for two hours every day for the first month, no doubt to catch up on the sleep I had been skipping all that time.
I became healthier in many ways, in fact. The food at home is much better. And I spent more time outside. Even with the demands of my new business, I made new friends and spent many more hours of my day in activities I enjoy. It was still "work", but it was spread over many tasks and I was finally able to give in to my jack-of-all-trades personality.
I remember the day I found myself in the backyard, digging out a garden. At first I thought I should go inside and "do productive work". Then I realized that gardening IS productive work! It would feed my household.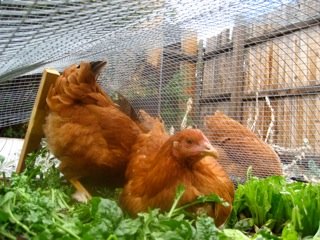 The fact that digging in the sun made me happy did not mean it was unproductive. I had to learn the difference.
Am I happy with the
choices I've made? You bet! No matter how much toothpaste or elderberry syrup I make, I know I won't live forever. Time marches on and we march with it, like it or not. It means making do with less money, but I would rather spend my finite number of days discovering a life I love.
Even if it means sometimes sharing my house with chickens.
Bonnie Simon writes for small businesses and teaches home economics classes in Colorado Springs. Read about her hilarious chickens at www.HungryChickenHomestead.com.