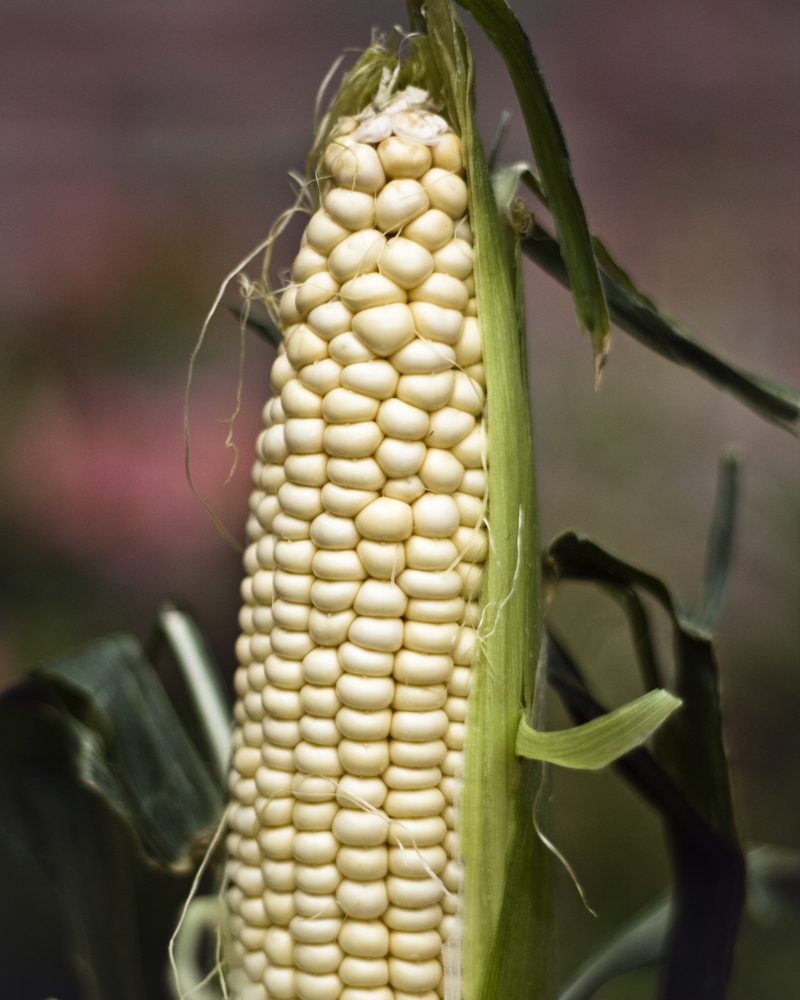 I am so excited for this one, and I don't even have dry skin. This was a new one for me, and I had a couple of people who needed the extra moisture try this out – and this got RAVE reviews! How it came to be was a matter of necessity.
See, I bought five ears of corn at the farmer's market last week. We have three people in our household, only one of which will eat more than one ear of corn at a time (Fiance loves his food). So I had an extra ear. What to do? What to do?
I started poking around the internet to find recipes with corn in them (or if corn would even MAKE a good homemade beauty item), and came up with all kinds of information on corn and its moisturizing properties for the face (including a study that it helps with antiaging), but no recipes.
Given the glowing review for corn as a moisturizer and protector, I was bound and determined to create something so amazing, so new, that no one on the internet had ever done it before. Please don't tell me if I'm wrong. It will crush me.
Plus, this is another twofer!
So without further ado, let's check out the recipe: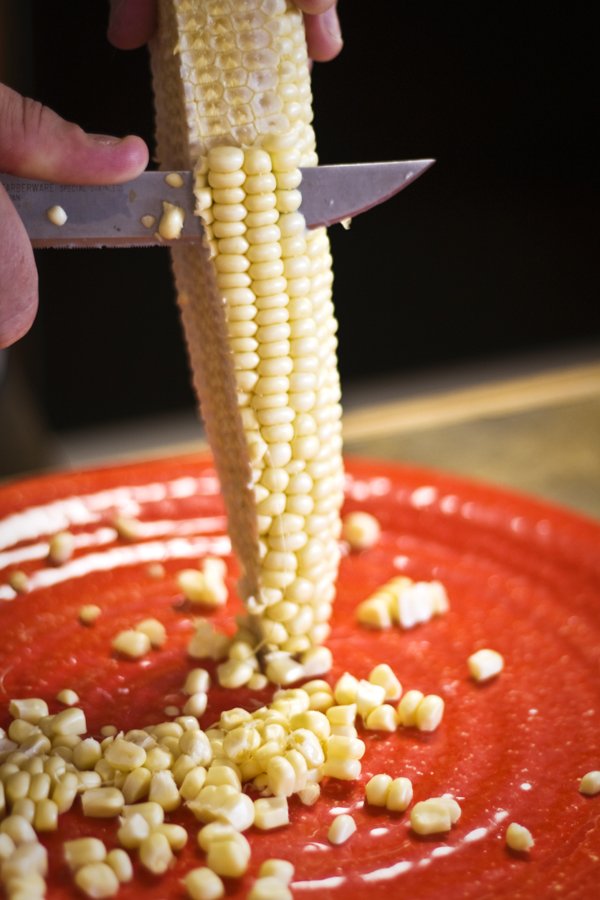 Moisturizing Fresh Corn Milk and Lavender Toner
One ear of organic corn, shucked
2 Tbsp. dried lavender
3/4 c. water

1 Tbsp. vodka
2 Tbsp. witch hazel
Boil 3/4 c. water and add to lavender buds. Let steep while you're finishing the rest.
Shuck the corn and then cut off the kernels (making sure they don't fly all over the kitchen – it's an issue). Put the kernels into your blender or food processor and let it go until you've got corn mush and you start craving creamed corn.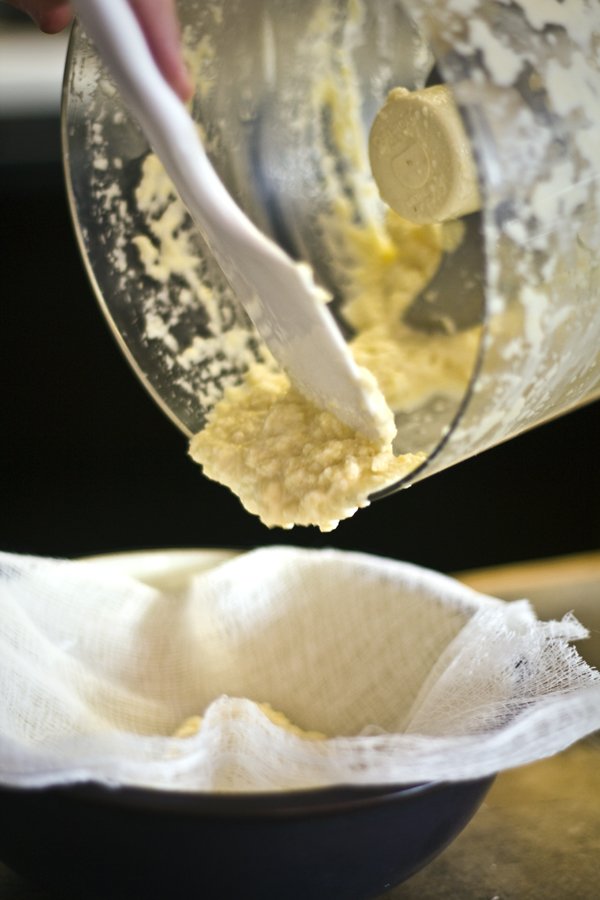 Dump the corn into the middle of your cheese cloth or other straining-type material. Wrap the corn up and start juicing it through the fabric. One ear of corn, for me, ended up being just a little over 1/4 c., so anything a little under or above that is just fine for this recipe.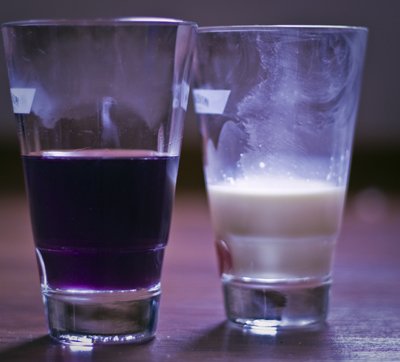 By this time, your lavender water should have cooled a bit, so you can just mix the two together. Add in the witch hazel and vodka. Note: You can use 2 more tablespoons of vodka in lieu of the witch hazel, if need be.
Shake it up, bottle it, and keep it in the fridge for up to 2 weeks. Use it after showering or washing your face as a moisturizer AND toner.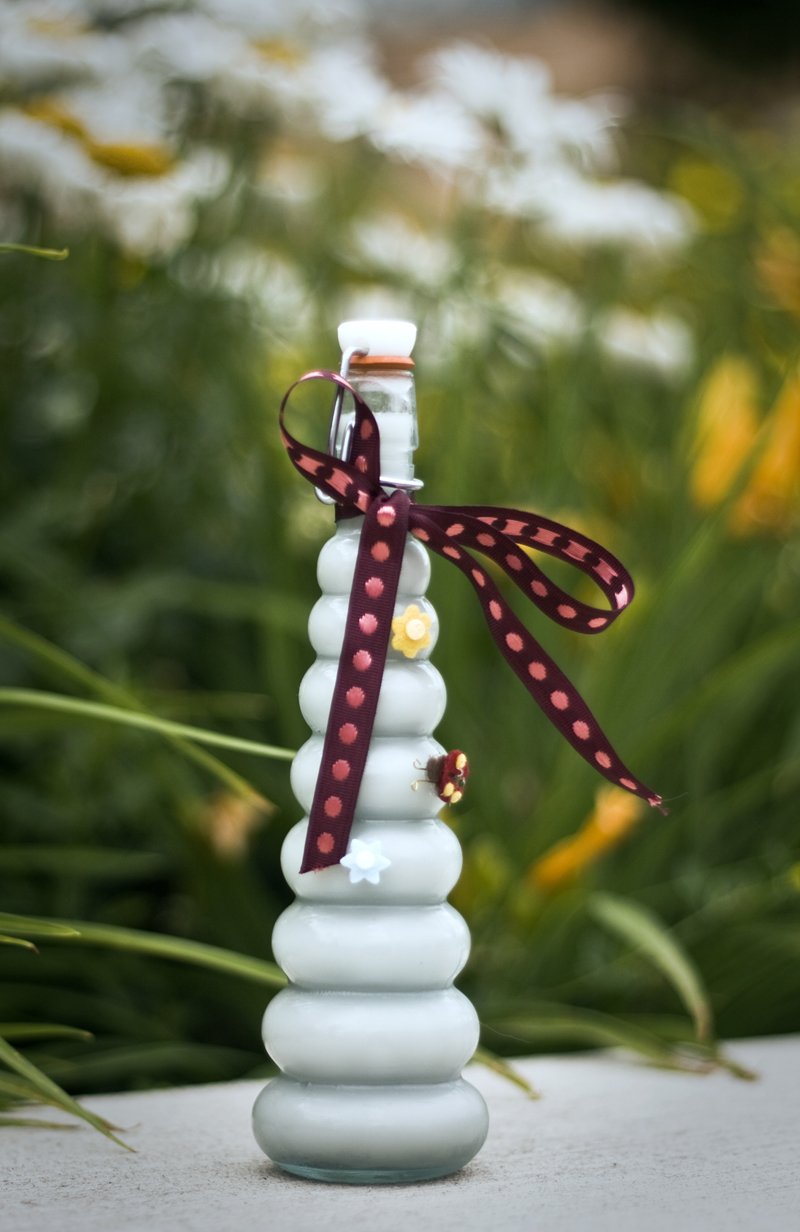 TWOFER! You will have corn left over in your cheese cloth. It will be awesome, because you can take that mush (which feels like wet cornmeal, because that's kind of what it is), add 2 Tablespoons of honey and a drip or two of milk, until it's at your desired consistency. Slather it on a clean face and let it sit for 15 minutes. Rinse off with warm water while scrubbing lightly.
There you have yourself a very moisturizing, very fresh, and very natural face mask – the perfect finish to which is … (drum roll) … the toner!