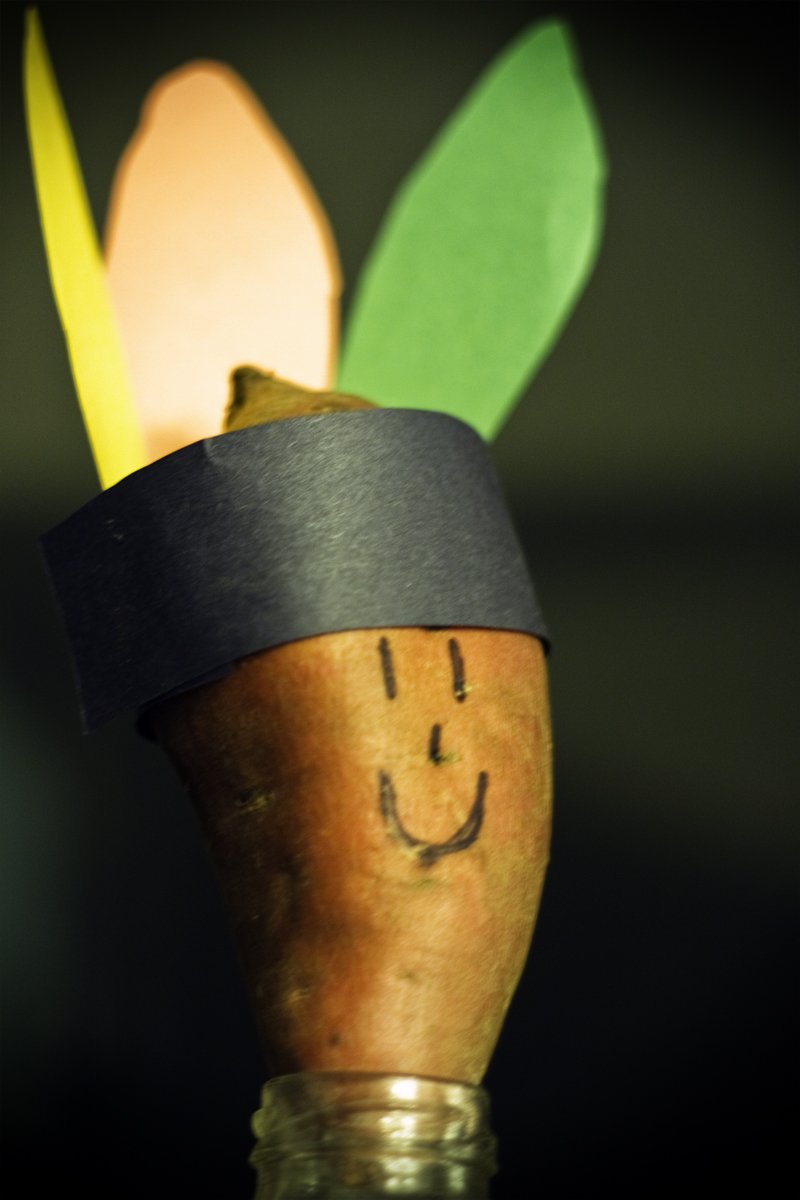 STOP.
Before you throw all your sweet potatoes into the casserole dish, hold on.
After Thanksgiving dinner, treat yourself to a food-on-your-face holiday special. The Moisturizing and Invigorating Sweet Potato Facial Mask.
It's one not to miss. I promise. I should know – I just had it on for the last 45 minutes (which might have been just a little too long … sweet potatoes become a little like concrete around your ears after a while).
I've been jumping up and down to use sweet potatoes in a mask for weeks. It's been tough.
See, after I'd heard Dr. Oz spoke incredibly highly of his own concoction of sweet potatoes, mangoes and honey as an antiaging facial mask, I knew this was going to be a fun undertaking.
I left the mangoes out of my mask, though, because who the heck has mangoes for Thanksgiving? (Seriously, if you're having mangoes for Thanksgiving, I'd like to know about it. And then possibly come over for dinner.)
This sweet potato mask is very softening and smoothing, and the ginger in it gives it a little kick, which encourages circulation and helps with a little energizing. So this a perfect mask to do after dinner to counteract the effects of the l-tryptophan in the turkey.
Even better, double the recipe and enjoy it with all the moms, grandmas, sisters, and kids you have hanging out. It's good for skin of all ages!
Without further ado, I give you:
Moisturizing, Invigorating Sweet Potato Facial Mask
[print_this]
Sweet Potato Facial Mask
1/2 peeled, boiled sweet potato, cut into chunks
1 Tbsp honey
1 tsp ginger powder
1 Tbsp milk, cream, half & half, rice milk, coconut milk, or almond milk (unsweetened)
Boil your sweet potato until it falls apart easily when you stick a fork in it (about 15-20 minutes). Strain out the water (reserve some sweet potato water, if you'd like, and rinse your face with it once a day for the next 3 days – bonus!). Place all ingredients into a food processor or blender and let it run until the mask is very smooth. This mask has an exceptional texture – PERFECT for a food-on-your-face mask that doesn't fall off, drip, or otherwise make a mess.
Slather the mask onto a freshly washed face. Leave the mask on for 15-20 minutes. Rinse well, scrubbing lightly with a washcloth.
Finish by smoothing on a VERY light layer of olive oil over your face – just makes the entire experience heavenly!
Serves: 3 applications
Shelf life: None – refrigerate up to 3 days
[/print_this]
Oh, wait. Before we move on, let me just say that this is a great little dish, too. I licked some off my lips and couldn't believe how tasty it was. So I sat down with the rest of it and a spoon and had it for dinner. Magically delicious.
And now for my coup de grace, the Thanksgiving picture I'm sure you've all been waiting for (you just didn't know it):
.
.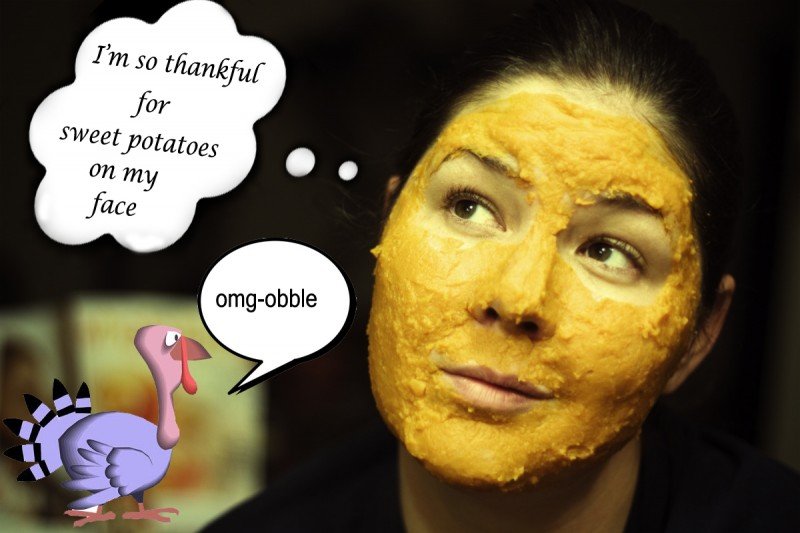 .
.
Happy Thanksgiving, Everyone!
Big, giant, gobble-gobble love!