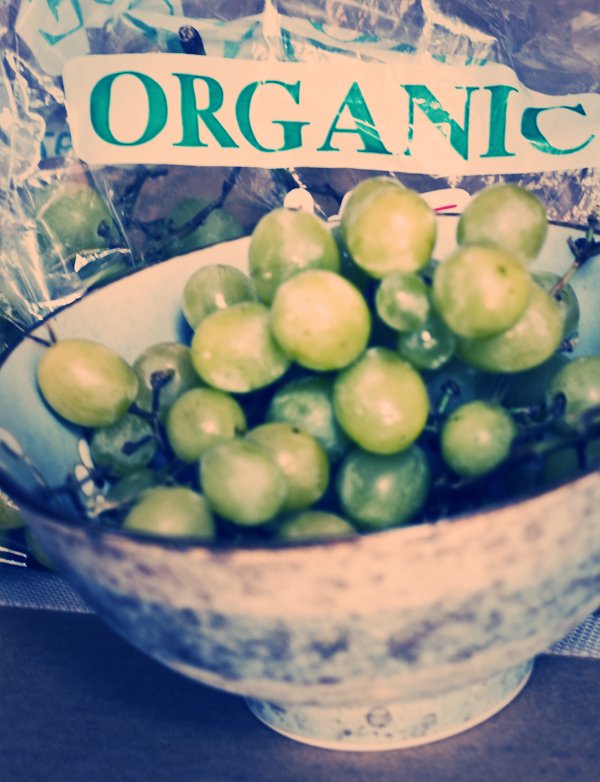 I made the switch to (mostly) homemade beauty, skincare, and haircare products after going through "the change." There was much sweating, crying, and raging about the house. And, no. It wasn't menopause.
It was reading books (Real Food by Nina Planck) and movies (Food, Inc.). They forced me to go through "the change" and stop eating horrible foods produced by seriously unhealthy means. Buying local, organic, and cruelty-free as much as humanly possible wasn't just a choice anymore – it was a requirement.
So as I started the switch, I took a look at my beauty products and realized just how terrible they were, too. They were full of unpronounceable chemicals, some of which are widely known to cause cancer, hormonal imbalance, and worse. And the old saying just kept coming back to haunt: Never put anything on your skin that you wouldn't put in your mouth.
(The hardest part was when I stopped putting Doritos in my mouth – no more Dorito facial masks for me!)
So couple that with my innate desire to mix together crazy foods and experiment with it on my own face, and I was hooked.
But there's one thing, in all of this, that I haven't touched on, and that's the importance of using organic foods in these recipes as much as humanly possible*. Here's why.
Nonorganic foods contain toxic pesticides and fertilizers that contain all sorts of horrible chemicals. These chemicals, in turn, promote aging – amongst even worse skin issues. If the point is to get away from chemicals, using nonorganic foods almost (but not quite) defeats the purpose. While most of the ingredients of homemade beauty products also contain antioxidants that help with this issue, why not just save those antioxidants for your fresh skin, rather than employing them to undo damage done by pesticides, herbicides, and fertilizers?
Growing practices of nonorganic foods REALLY hurt the environment. Yet another reason to make the switch* to organics – both for your face and for your body. When you purchase organic foods, you're supporting sustainable, healthy growing practices. Every purchase you make in the world is a vote of how you would like to see the world run. If you vote the other way and toss nonorganic produce in your cart, you're supporting the "bad guys" who continue to saturate the population with scary, scary stuff. Let's make our food as happy as we want to be!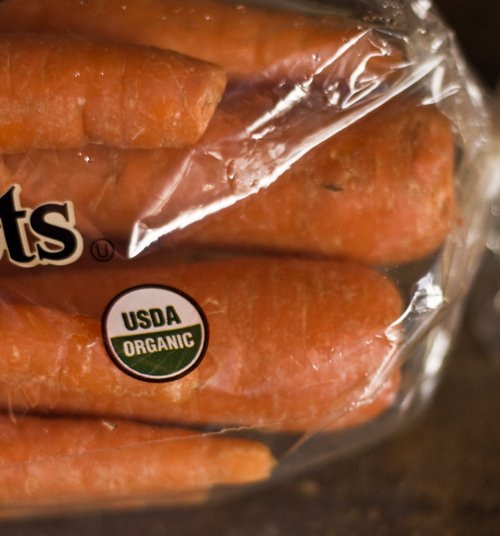 Organic foods are higher in the vitamins, minerals and antioxidants that promote that healthy glow! You may recall a study that came out last year saying that organic fruits and veggies are no more nutritional than nonorganic ones. Hogwash! Organic foods must be grown in soil that is well-kept, given a break, and allowed to replenish its natural vitamin and mineral content. Plants are no different than humans: They are what they eat. And if they're eating from overworked, unreplenished soil, they're going to be much more devoid of the things they're naturally supposed to have.
Call me a skeptic, but I'm SO hesitant to believe most "studies" that come out these days, after learning how often these are sponsored by the big corporations that will benefit from the studies' outcomes, and then when results run contrary to what the corporations want, they throw those results out. I could go on a rant about this for days, but that's not what this post is about. I'll hush. For now.
Buy local and organic, and you've got the superest foods ever. Fresh produce loses its potency the longer it sits and the farther it travels. When you buy local and organic, you've got the most vitamin- and mineral-packed foods available. Plus, you're supporting local economies – good for you and your neighbors. And guess what? It's okay to buy local and nonorganic, especially if you're buying from a smaller farm. Most of these farms use sustainable, healthy growing practices – they just can't afford organic certification (so they're not allowed to say they're organic). Go to your farmer's markets. Ask questions. Not only will you learn, but you'll meet some awesome, down-to-earth people.
*Now for the all-encompassing caveat: I know that organic is more expensive, and sometimes you just can't swing it. That's okay. It's better to use nonorganic homemade recipes than to buy store-bought cosmetics (the nonorganic, chemically-laden kind). Wash your fruit and veggies VERY well, and you'll be better off.
And this is supposed to be about fun! So don't think this is a lecture. This is food for thought. (Will the puns ever stop coming?) Take it as you will, but don't stop putting food on your face because you don't have organics!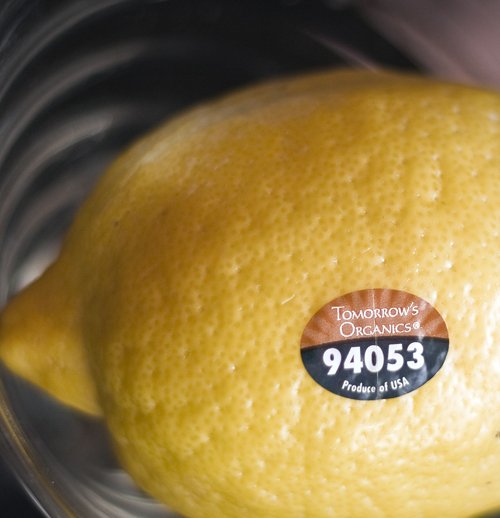 Give me one more moment, and I'll be off of the soapbox: You always have choices in life, and those choices always mean sacrifices in another way. It's the yin-yang. I made the decision a year ago that nothing was going to be more important than the quality of food that I bought, and that meant giving up other things that I wanted. I don't regret it, at all. Because, ultimately, you are what you eat, and if you're eating healthy and happy food, guess what you are?
It puts you in a better position to go out and accomplish the things you really desire. (Although, don't get me wrong – I'll go food coma from super nachos at the local Mexican taqueria any day.) Everything in moderation.
—
What do you think about the controversy between organic vs. nonorganic foods? Do you have any tips to buying organic on the cheap? And do you think the stress on using organic foods will keep you from trying your own at-home skin and haircare products?
In love and crunch!