I just did my last 'poo.
Finally.
I'd like to say it was monumental, or highly satisfying, or even memorable. But it was not. It was just another 'poo.
After many months of goading by some of you, as well as a year of contemplation, I'm ready to throw my shampoo in the trash (or, more likely, pull it out of the trash and use the bottles for something else) and never. use. it. again.
I'm ready to live my life without commercial shampoos … and maybe even conditioners.
And, just like the homemade deodorant experiment, I encourage anyone who wants to join me on this to do so and give me your feedback on how it's going.
Before, we were the Pit Sniffers. This time, we'll be the Hair Chewers … the Hair Pickers? … The Hair Something. Help me out here.
Let's talk about why you should go No 'Poo with me.
The Benefits of Ditching Shampoo
Okay, so I know I don't have any direct evidence that it's going to solve my oily hair problem that crops up if I don't wash within 24 hours. I haven't tried it yet, right?
However, there are seriously thousands of stories out here in the vast internet universe about how going no 'poo changed the lives of billions of hairs for the better.
Here's what it seems we can expect:
More body
Less oily hair days
Exponentially less frizz (are you listening, curly-haired girls?)
More money in our pockets, because we're not buying shampoo
Even MORE money in our pockets, because the need for other hair products decreases a bunch
Shinier hair (yay!)
FAR fewer icky chemicals touching our scalp and skin and potentially causing nerve damage or even cancer
A fabulously decreased impact to the environment in SO many different ways (less plastics bought, less chemicals entering the water supply, less consumption)
Shoot.
Why haven't I done this already?
Scintillating Tidbits About Commercial Shampoo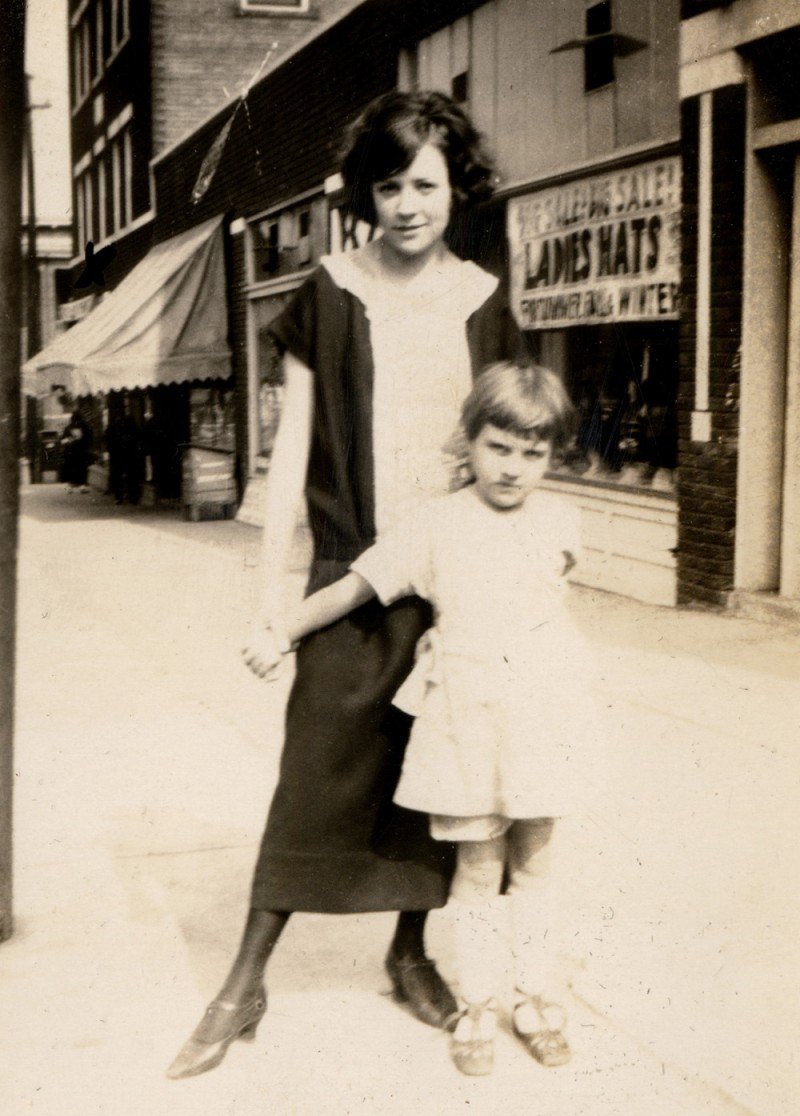 Here's the thing that persuaded me the most into going no 'poo.
Until the late 1930s, women did not use shampoo. In fact, shampoo as we know it now wasn't even invented.
In fact! In 1908, the big craze was to rinse and wash your hair with soap – every two weeks – instead of every month, as most women did at the time.
But I look at these pictures of my ancestors and their beautiful hair and think, "Why? Why do WE need to shampoo every dang day, when their hair looked so thick and shiny and beautiful already?"
And, of course, it's just flat-out consumerism. Not to rant, but we've been sold throughout all of our lives that if we don't buy-buy-buy, we're gross and disgusting. (Bite me, marketing gurus. My great-grandma was hot, before you got all "oooh, you have to buy something to be hot.")
And Here's What Shampoo Does To Your Head
It strips the sebum – the natural oils your scalp produces – which tells your head to produce more oils. And this is why my hair gets oily 24 hours after washing with shampoo. Your scalp, "Oooh, girl! You blasted away all the oils! We must produce more and more, because THESE OILS ARE GOOD FOR YOUR HAIR!"
And, guess what, curlies? That's why you get frizzy. You don't allow those oils to coat the outer reaches of your hair, and you completely and totally nullify any chances that your body will take care of what's ailing you.
So here's the good news: I've read SEVERAL articles where dermatologists are really on board with the no 'poo movement. Sort of. I mean, they still have to sell us the consumerism idea, too, so what they say is that we really don't need to wash our hair more than once a week.
And they're on board with the no 'poo method I've decided to use, at least in terms of stating that "Well, it certainly can't hurt anything. And it kinda makes sense."
Guess that's something.
How I'm Going to No 'Poo
I've found a few different ways to live the no 'poo lifestyle – from not using anything at all and just wiping your hair with a washcloth (talk about no-impact) to using nothing but conditioner to using a mixture of cucumber and lemon juice as shampoo.
However, I am going to try the most widely spread and popular route first.
(This is unlike me. I'm usually a maverick. But I figure if I'm hopping on the bandwagon, I'd best do it the most bandwagony way possible – first.)
No 'Poo With Baking Soda and Apple Cider Vinegar
Three times a week, I am going to "shampoo" with a mixture of baking soda and water. The most recommended amount is 1 Tbsp baking soda to 1 C water. It also appears to be very important NOT to use more baking soda to water in the ratio.
How you shampoo with baking soda: Put the mixture in a bottle (and it sounds like a squirt bottle is most handy) and shake REALLY well before applying. After wetting your hair in the shower, apply the baking soda mixture to your scalp and rub in a circular motion all around – focusing on the scalp, not the rest of your hair. Rinse well.
Then, you "condition" the ends of your hair with a mixture of apple cider vinegar and water.
How you condition with ACV: Mix 2 Tbsp apple cider vinegar with 1-2 cups of water. Either just rinse the ends of your hair with the whole thing, or rinse your entire head with it. For now, I'm going to stick with the ends, because I've read that – especially in the beginning while your scalp is adjusting – too much ACV on your scalp could cause more overproducing of oils.
Here's What We Can Expect:
Two weeks of wondering what the flipping crack we're doing, because our hair is overly greasy. This is okay. This is just like homemade deodorant. Our bodies have to readjust to the "normal" way of doing things. The scalp is going to overreact.
Lots of "ponytail" and "hat" days for these first two weeks. No biggie. I wear a ponytail most days anyway.
Increasingly better hair days after the initial breaking in period.
Then, luxurious, beautiful hair we never knew we had – all along. It's kind of like the Wizard of Oz, only without flying monkeys.
Contrary to popular belief, not using shampoo does not lead to stinky hair. I've heard no reports that indicate that a stink or funk or otherwise unpleasant odor has resulted from any heads that use this method (at least after the first few "breaking in" overly oily days)
MOST IMPORTANTLY: If you want to do this with me – or at some other point in your crunchy life – GIVE IT AT LEAST THREE WEEKS TO A MONTH BEFORE QUITTING. Every single "bad review" I've read about this method includes these words:
"I only tried it for three days, but I hated it."
Don't be that person. Just don't.
Want to Hop on the No 'Poo Train With Me?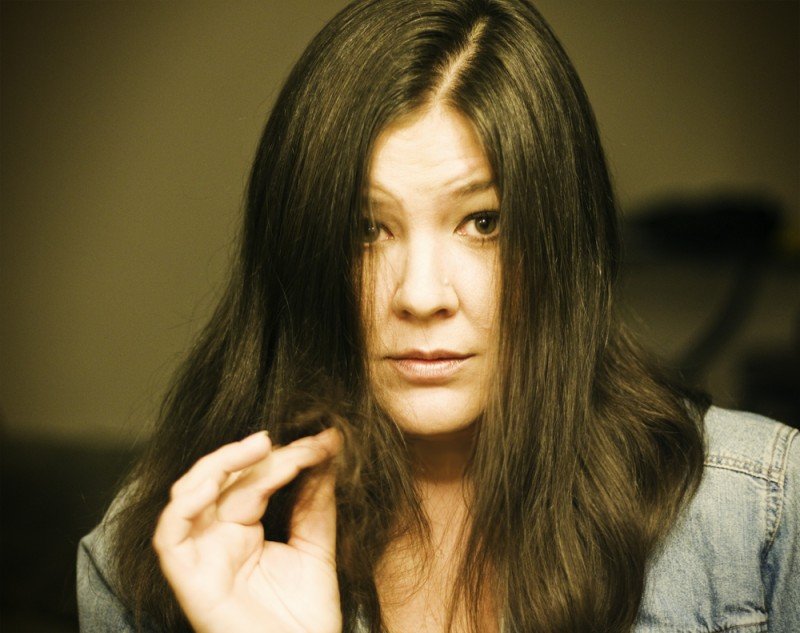 First of all, how the heck did my hair get so long? (Maybe has something to do with not getting it cut for a year and a half. Hmmm.)
Secondly, this is me just after shampooing for the last time. This is my before picture. I let my hair air dry, to be fair and completely nonpartisan about either method. So my after picture will be an air dry, too. Usually, I straighten my hair to get that weird wave out and disappear the split ends a little.
If you want to do this with me, I'd LOVE to have partners in crime here.
In fact, take a before picture. Do the no 'poo with me for three weeks. Take another picture.
Send the pictures to me with your thoughts and results, and I'll include them in a blog post toward the middle of next month.
What say you?
Hair Picker? Hair Checker? Hair Apparent?
Good grief. What should we be called?