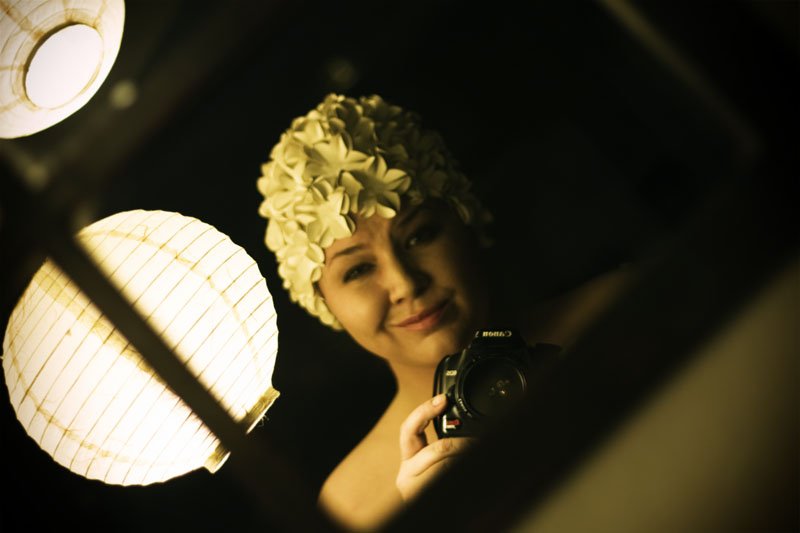 Jeezopee. Can you believe it's been three entire weeks since the beginning of the no 'poo experiment?
I cannot.
Time went by so quickly, and you know what? I only missed the shampoo twice: Once in the beginning when I had really dry ends (which I mentioned in the It Gets Better post) and once when I wanted my hair to smell like flowers or springtime or happiness.
Not that it ever smelled bad. The feedback was, it never smelled like anything.
Anyway, I'm getting ahead of myself. Here's what we're doing today:
I'm going to give you an update and my thoughts on this whole monumental change. Then, I'm going to show you my before and after picture.
After that, I'm going to open the floor for anyone to talk about their experience. But (more importantly) if anyone wants to send me a before and after picture, I'll create a section in this post just for you.
Ready? Set. Go!
My Thoughts on No 'Poo
This was so much harder than switching to homemade deodorant. I didn't expect that.
I suppose having to look at or run your fingers through your hair is much different than sniffing your armpits. Much more tactile. Much more … alarming.
Through this entire three weeks, I stuck to the basic formula, which you can find here. I didn't stray once.
I washed my hair every three to four days, depending on how oily it was. Occasionally, I would rinse it with plain water in the shower.
One of my favorite parts of going no 'poo, surprisingly, was the rubber-flower shower cap I used. I picked that old thing (above) up at a thrift store last year and never, ever, ever thought I'd get use out of it.
Now, my head gets to look like an anemic daisy-covered light bulb or an extra from the Beauty School Dropout scene in Grease. It's kind of awesome.
So, when I wasn't washing my hair with baking soda and apple cider vinegar, I was using the shower cap. I wish I could send you one, but I'm pretty sure it's the only one of its kind these days. The others all combusted on the heads of smokers in the 1950s.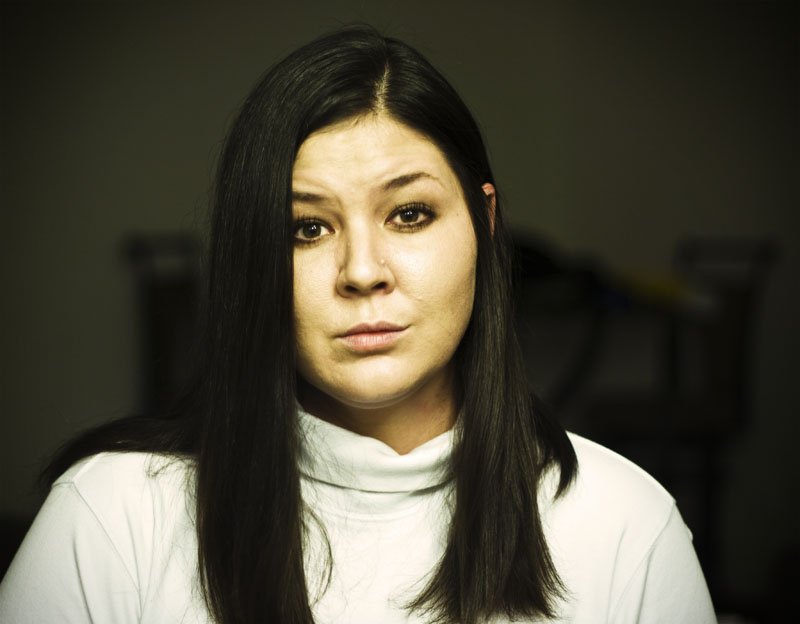 Check it out. That's my "after" pic. (I'm feeling neither smiley nor photogenic tonight. Sorry about that.)
That's what my hair looks like when it hasn't been shampooed for three weeks.
The Detailed Run-Down on No 'Poo Results
The first week was t-o-u-g-h. My hair was greasy and REALLY dry at the ends. Around day 9, it suddenly zapped into relative perfection. This further solidifies the idea that if you're going to try this: You have to give it time to work.
Now that it's been three weeks, my hair feels thicker – but I think it may just be the natural oils doing their job. Either way, the hair has substance, baby. I would no longer classify my hair as fine at this point. It's better than fine.
Oddly, even though it's thicker and less dry and FAR less "flyaway-ish," it's also more prone to static electricity. Huh. Haven't heard anyone else say that.
Unlike other reports from people with straight hair, mine did not find some inherent wave. In fact, it became MUCH more straight. The times I've worn it down, I haven't even needed to use a straightener.
I've noticed it does better if I don't use the hair dryer and just let it do its own drying naturally – otherwise, it feels a little dry and brittle.
It's incredibly shiny compared to before. And it's a deep shine. A healthy shine. Yeah. That's right. My hair is the bomb.
Lastly, it has darkened in color. There's no more brassy ring to it (which I wasn't even aware of before). It's just a deep, rich, dark brown.
All pretty good stuff, yeah?
Before and After No 'Poo Wrap-Up
Am I going to go back to shampoo?
VERY occasionally. If it weren't for my affinity for homemade hair masks, I probably wouldn't ever use shampoo again. But, this blog dictates that I do other fun stuff with my hair – so I think there might be a shampoo or two in my future. Especially given the no 'poo/olive oil mask debacle here at Confessions of a Baltimore Housewife.
BUT! I will only shampoo once in a blue moon at this point. Only when I have no other alternative. And it will always and only be natural, organic shampoos (no real surprise in THAT revelation, huh?).
Suffice it to say, I'm a hardcore no 'poo convert. It worked for me.
Wanna see?
(I know you do.)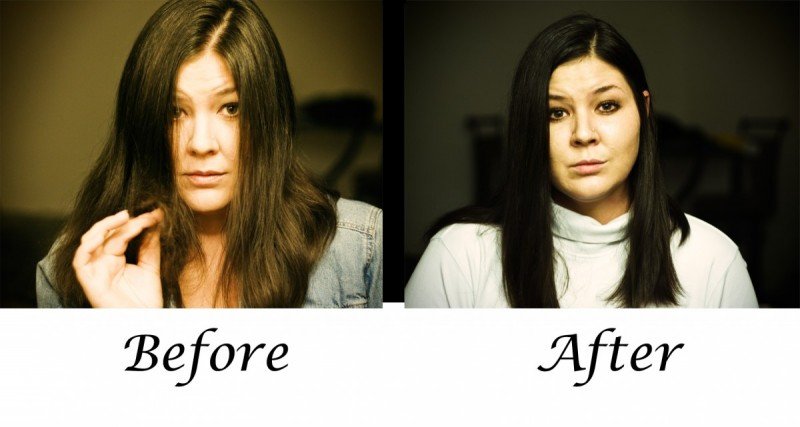 Now, I know the lighting is a little different (I forgot to turn on my back light tonight), and my hair isn't quite that much darker, but it is noticeably darker. So much so, I had someone ask me yesterday where I had gotten it colored. Ha.
Also? In both pictures, my hair had just been washed ("before" with shampoo and "after" with baking soda and apple cider vinegar) and left to air dry. Other than the lighting, the "control" was exactly the same. Three weeks on the nose – that's the time span between those two pictures.
Which hair do you prefer?
What Kind of No 'Poo Thoughts Do You Have?
Did you do this?
Did it work?
Do you love it/hate it/feel a little emo about it?
And if you DIDN'T do it and were waiting to see what my outcome is, do you think you're brave enough to give no 'poo a shot?
And don't forget to send me before and after shots. If anyone does that, I'll pop a brand-new section in right before this one with your pics and a link to your blog, iff'n you so choose.
Man. I'll tell you what. There's no better feeling than finding out how much better off you are with less.
No shampoo? No problem.