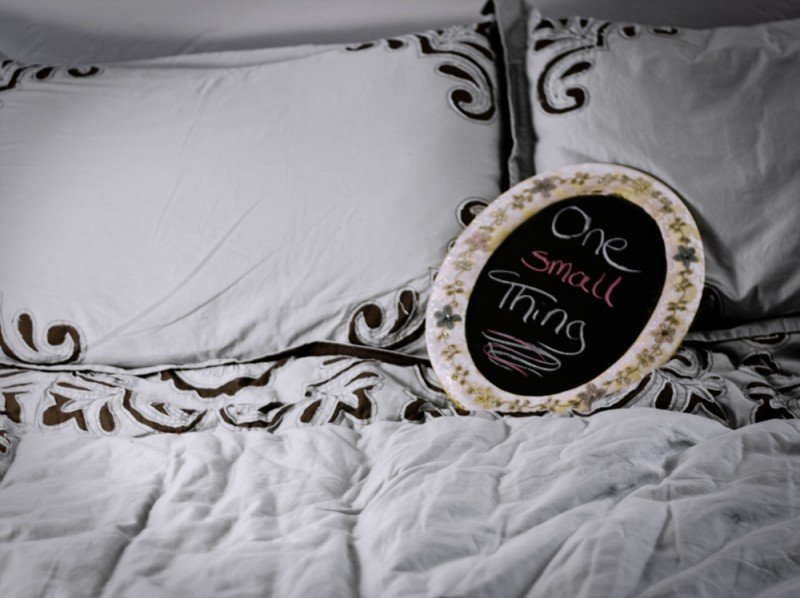 You can't change everything.

You can only change one, small thing.

And that's all it takes.
Completely unaware of how many people are as crazy as I am, I'm just going to assume you all are. Like, for instance, you'll go to bed one night and obsess for hours about how, the next day, you're going to start exercising three hours a day and, within the month, you'll be a carbon copy of Eva Longoria. Or maybe you get tired of your job, and you think that you're going to quit it and completely remake your life in a week – becoming a professional, and highly respected, Jewish astrophysicist poet. Nevermind that you're not Jewish, you don't have a college degree, and the closest you've gotten to writing real poetry was after four vodka and tonics and a messy breakup.
Anyway, I've suffered from this "total life makeover in a day" syndrome for … ever. In a world of instant gratification, shouldn't we be instantly able to change who we are? What we are? How we think?
Well, after 35 years of trying it that way, I'm going to go ahead and say no. This is why I was so inspired by the post from mnmlist.com called "the only thing you can change." Go there and read it, revel in its simplistic truth, and I'll be here when you get back.
So in honor of "one simple thing," I've decided to post my favorite homemade beauty secret ever. Because it's simple. And it's one thing you can do to save a ridiculous amount of money, all while retaining that healthy glow.
I swear on everything that's holy, this is just as good as a $300 microdermabrasion job – if you do it right – for pennies. No, less than pennies. Like, gum wrappers. That's how much it costs. One gum wrapper.
It's baking soda and water. That's it. That's my favorite beauty secret. Baking soda and water.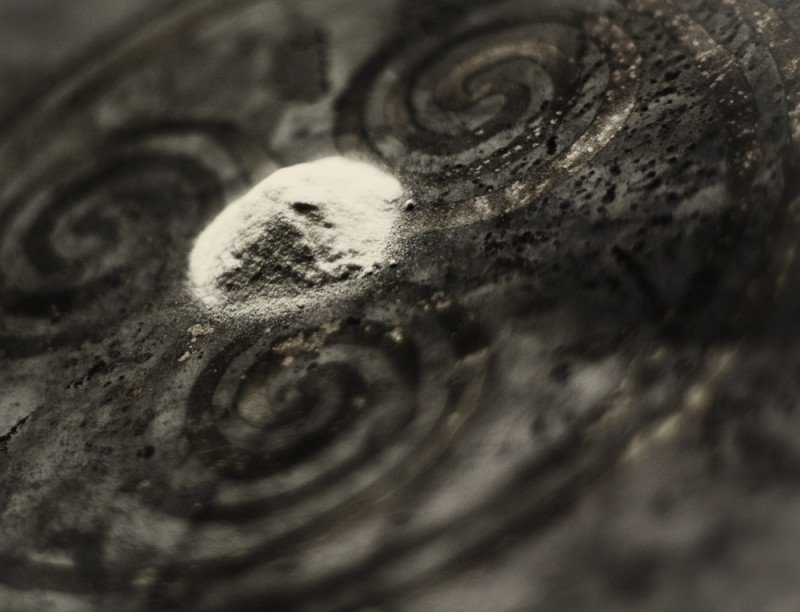 Here's how you do it:
BAKING SODA MICRODERMABRASION
2 Tbsp Baking soda
Distilled Water
Start with a clean face (very important, as you don't want to rub any dirt back into your skin). Make a slightly soupy paste with the baking soda and distilled water. Working in small circles, rub the entirety of your face very lightly. Do this for five minutes (that seem to go on forever, while you contemplate the slight stinging sensation you feel). Do, of course, avoid the eye area. Rinse very well. Very well, I say, because sometimes after I do this, I find baking soda in my eyebrows hours later. And it looks like dandruff. Gross.
Revel in your new, clean, glowing skin.
Sometimes I like to add a little honey in with it. Or, I'll make a small batch of calendula water (i.e. tea) to use in place of plain distilled water, for extra softening.
It's a small, simple thing you can do to save money and feel younger without any yucky chemicals, and I'm willing to bet you have everything for it in your kitchen right now. Go scrub!