Quick. Think fast. What does Priceline, partially digested foam rubber, a goat's beard, 8001 boxes, sore knees, and an industrial-size bottle of vinegar have in common?
They all …
Umm …
Me.
That is what they all have in common. Me, over the last week and a half.
You know how some blogs do Wordless Wednesday? Well, here's my Thoughtless Thursday, because frankly, my dears, if there's a brain left in my head after the last week and a half, I don't know about it.
In the last 10 days, I have:
Spent the afternoon at a farm (this was luxury)
Packed an entire household
Planned a trip to Boston (leaving tomorrow)
Taken a cat in for emergency surgery (poor conehead)
Moved an entire household
Unpacked 50 of the 8001 boxes
Given 30-odd doses of antibiotics and painkillers to a cat who'd rather see her medication on the walls and floors (most of the time she gets her way)
Spent 10 hours (not an exaggeration) cleaning the old place, much of that on my knees and using a large bottle of vinegar
Eaten a LOT of cold pizza
Spent hours with my new friend Bruce, the contractor who's fixing the leak we found, necessitating a huge hole dripping water from our ceiling
Set up the new workspace for the Crunchy Betty's Natural Market (okay, that's only about halfway done, and it has to be finished by tomorrow)
Slept (who am I kidding?)
Now I just have to:
Write a presentation for Boston
Pack for Boston
Go to Boston
Rock it in Boston
Sleep
Sleep
Sleep
Come home, save my poor seedlings from certain death, and create a utopian rooftop garden
I can do this.
In fact, later today I'll be writing the presentation for Boston, which should include why Crunchy Betty exists, why I exist, where we're all going, and how we're going to take over the world. If my thoughts are coherent, I will post an excerpt of this presentation tomorrow morning. It seems like something you might want to know.
Here, though, for your viewing pleasure, are a few pictures that capture the essence of the last 10 days of my life: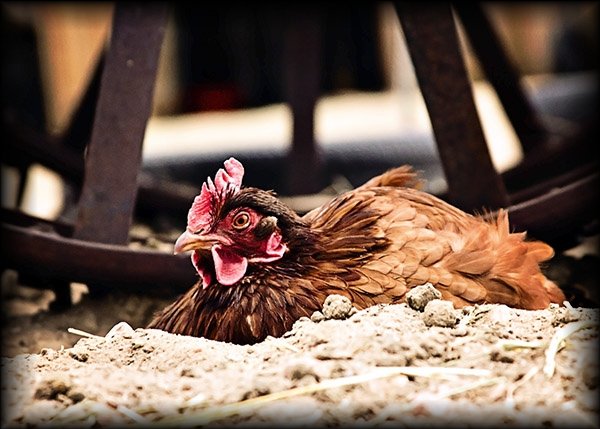 Later, that same chicken tried to eat my soul.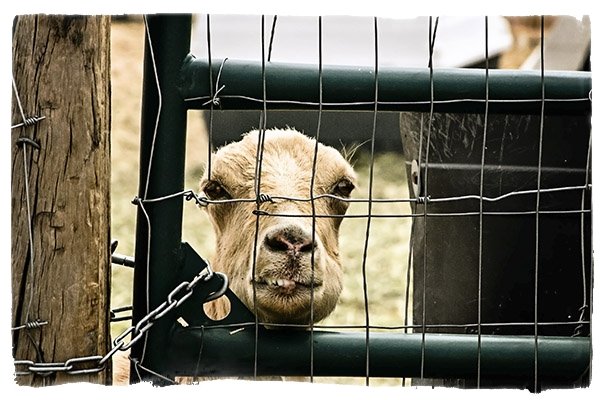 Goats are weird.
The previous photos were taken at my dear friend Diana's farm (Lil' Bit Farms), and I'll share more about that trip soon. She's graciously shared her favorite salve recipe, and I'll be making some and posting the results of that next week (fingers crossed!).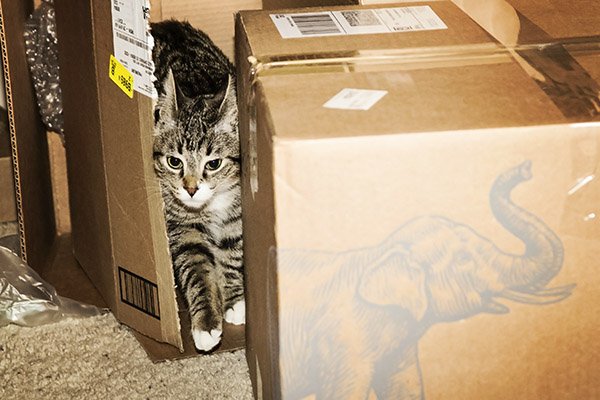 That was Ju-Ni playing in the 8001 boxes before they were packed.
And before she found some errant foam rubber and decided it was food.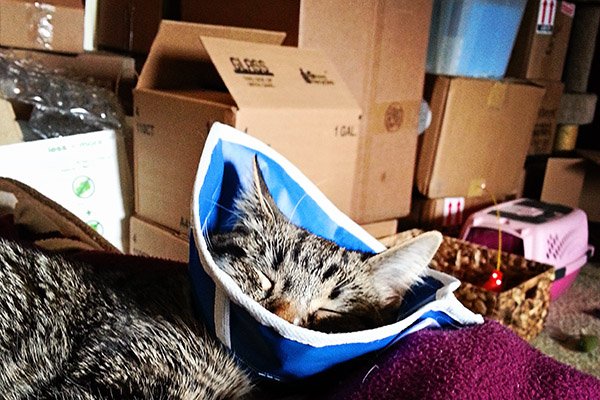 This is what a cat looks like after eating foam rubber. She has a 5-inch incision in her stomach now. Poor girl.
(She still looks like this. I'm calling her Co-Ni now instead of Ju-Ni. Get it? Co-Ni? Cone? Coney? Hahahahaha. I'm hilarious.)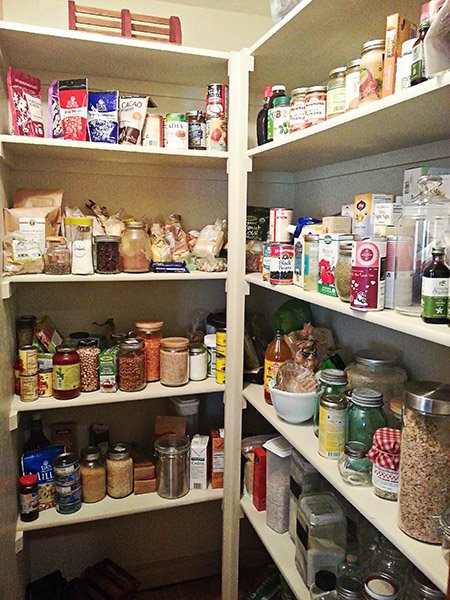 This is the "before" picture of my new pantry. It's a mess. Soon, I will channel my inner Martha and turn this into an oasis of foodstuffs (and I'll share more before and after pictures).
If anyone has Inner Martha's phone number, could you pass it along? I seem to have lost it over the last, oh, 38 years. I have the feeling this is going to be a very long distance telephone call.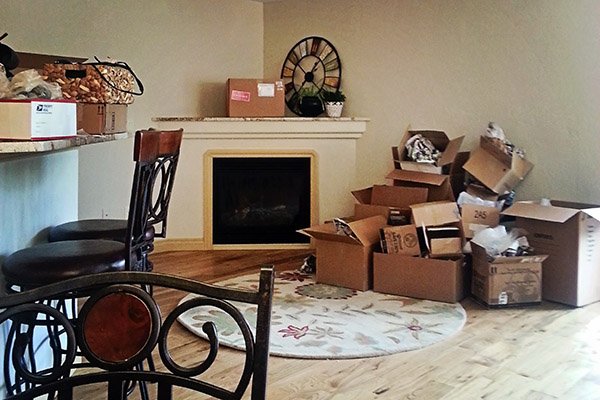 30-ish of the 8001 boxes.
For a minute, I considered keeping it all as a postmodern industrial box and newspaper interior design theme.
Skip wasn't pleased. So, he did this: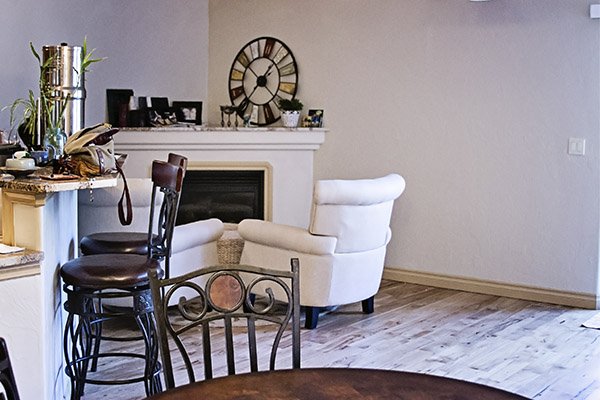 It's all still a work in progress, but we're getting there.
Um, I Mean "Thoughtful Thursday"
Lest you think I was complaining above about all I've done and all I have yet to do, I was.
For a second.
And then I was all, "But wait! There's more!"
See, the truth is, in every single thing I listed above, I have about a thousand things to be grateful for in there. For instance:
My cat, though a little Frankensteiny, is alive and well
The old apartment was sparkling and perfect when I handed over the keys yesterday
We snagged the.most.amazing townhome that I can't wait to get messy with crunchy experiments and rooftop gardens
No one died or committed first degree murder in the process of moving
I held a baby goat (which you will see in a later blog post)
We may not have an internet connection yet, but we have power, light, and water and also air (sometimes it's hard to remember whether internet or air is more important)
I'm GOING TO BOSTON TOMORROW TO SIT IN A ROOM WITH REID TRACY AND CHERYL RICHARDSON
You. YOU. YOU, my dear friends. I am grateful for you and your willingness to look at my random photos.
And that is my Thoughtful Thursday.
By the way, if you follow me on Instagram, you've probably already seen most of these pictures. Sorry for the repeat. (If you don't, you should, because that's where I'm going to chronicle my trip to Boston.)
See you tomorrow morning with Deep Thoughts About Crunchy Betty (which will need some audience participation, btw!). And then later … in Boston!
WHEW!
Ready ………. break! (Go team!)