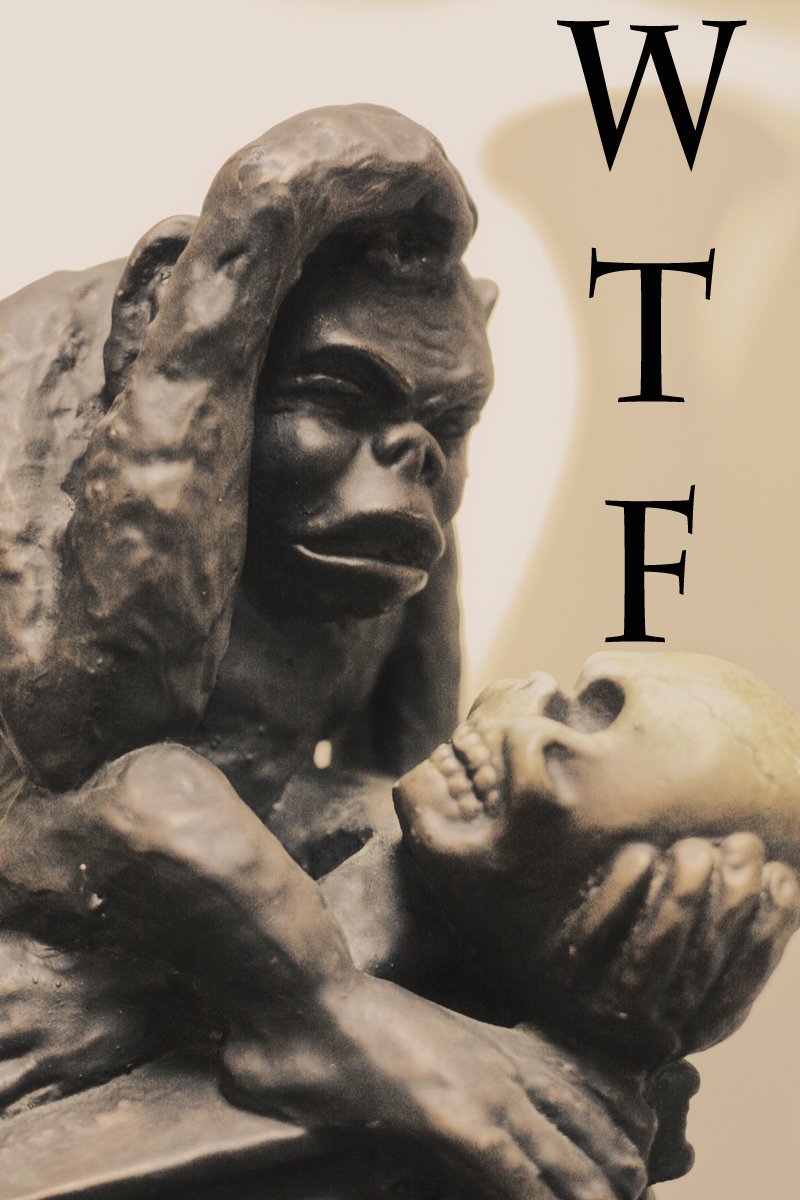 Remember when I got all indignant and weird about how companies are selling dry shampoo with all sorts of chemicals and calling it some kind of breakthrough – when you can use your own dry shampoo from stuff in your kitchen?
Well, here we are again with another WTF-were-they-thinking moment.
This time, it's glass cleaner.
I was perusing my stats the other day and saw a hit come from Reddit. I love it when I get hits from Reddit. It really makes my day. So I followed the link.
It took me to this post which references this article from Wired. And both locations use words like "genius" and "too good to be true." (And I HAVE to give a shout out to lingual_panda and her link to the homemade glass cleaner post. Woman, you're a beacon of brilliant common sense.)
Anyway, the hubbub was all for a new glass cleaning system that offers you an $8 reusable spray bottle and $4 cartridges full of concentrated ingredients (including synthetic fragrance). And the gist is that it's supposedly green (like, if you ignore the fragrance part). It's ecoconscious. It's a fresh, new, brilliant take on being kind to the environment.
WTF?
How about just reusing the spray bottles you have at home – right now – and making your own glass cleaner? A glass cleaner that has absolutely zero dangerous chemicals in it? A glass cleaner that kicks the holy bejeezus out of any store-bought glass cleaner I've ever used?
How about that for green? Ecoconscious? Smart?
Show Me The Money
I've lamented this show of a complete lack of common sense for a week now. I've come up with brilliant schemes and ideas to get the word out there about real, true, intelligent, safe options to houeshold cleaning and beauty.
But it's all come down to this one stinking silly thing: I am not making any money off of what I'm doing here. Zero. Zilch. Nada.
Because I'm not making money, I have no money to advertise. I have no money to push my ideas. There's no financially supported marketing going on at all. It's ALL your amazing word-of-mouth and luck.
And why am I doing this? Out of the goodness of my heart. (Also because some day, I swear, I'm going to write a book. But it's mostly the heart thing.)
HOWEVER, these companies – all of them – have tons of money backing their endeavors. They get to shove themselves in our faces until we buy what they're selling – product and ideas.
And don't get me wrong – I have absolutely nothing against store-bought, ecoconscious, chemical-free products. In fact, I still buy a lot of products myself – and LOVE to try new things. But I resent the fact that we, as a whole, are constantly bombarded with the "new, biggest idea" without knowing that there are actual alternatives. I mean, I had NO idea a homemade glass cleaner could be this effective until I wrote that post. In fact, I had no idea you could even MAKE your own glass cleaner until two years ago.
Anyway, my point is that innovation is a great thing. But innovation based solely on monetary gain (and greenwashing) is just plain silly. I'm reminded of the line in Food, Inc. where Farmer Joe says "We're all into the how of it, and nobody asks 'But, why?"
Maybe if we spent less time cooking up new inventions that are just based on "how," we'd have more time for inventions that actually HELPED us (like, I don't know, jet packs?).
Wanted: You
So all of this ranting and raving is leading up to one thing: I need you.
All of you amazing, talented crunchy divas and divans (that's the male version, I decided) – I need YOU to talk about these things to everyone you know. I need you to jump on forums and link to recipes you really love. I need you to tweet and stumble and digg like your lives depend on it.
We can take on the mega mogul advertisers with the one thing that's more powerful than money: OUR VOICES.
And while it would be fantastic if you'd do that with every single recipe or idea you see here, I'm going to focus on glass cleaners. Today, the gift of cleaning with homemade, safe glass cleaners is what I want US to give the world.
BE A HOMEMADE GLASS CLEANER CHAMPION!
Whenever you see an article about a glass cleaner, whenever you see someone chatting about house cleaning, whenever the mood strikes you, share this link right here.
Let's take over the world of "green glass cleaners" with the greenest AND most effective one out there.
Here are some places to start:
Vote it up on Digg.
Thumb it up on StumbleUpon.
Share it on Facebook.
Tweet it on Twitter.
Talk about it and vote it up on Reddit.
Chat about it on your forum of choice – wherever you like to visit.
Comment on it in news stories that pertain to household cleaning.
Call your mom, call your friends, call your mom's friends.
Let's see what we can do here, yeah? What we can do for the face of common sense cleaning. Common sense safety. Freakin' common sense in general.
YOU are an Ambassador of Crunch.
Let's change the world.
(If you're interested, I have a covert operation I think would be really fun and spy-like. But it might get you in trouble. Want to know more about that?)