Shoot, people. I've missed you.
Before I get all explainy, let me say a belated-ish Happy Holidays to you all.
Happy Holidays to you all!
Now – what happened to me?
Well, it's a long, sordid story that starts out with a tearful reunion and ends two weeks later with falling asleep while waiting in LAX for 8 hours for a late plane. Long story short, we were pretty stranded there for an extra week. But we made it home, limbs and love intact. At some point a jar of pumpkin butter exploded in my luggage, leaving it the only thing worse for wear.
Well, that and our bank account. Have you SEEN the price of food in airports lately? For what we paid for nachos and a burrito, I expect Gordon Ramsay made baby pilots cry golden tears into the refried beans.
And while I was gone, I fell off every wagon imaginable:
Homemade deodorant wouldn't fit in my luggage, and my natural deodorant was leaving me a little … offish … after a few hours. So, shamefully, I used Secret for a week.
The unseasonably wet air and Burbank tap water did horrid things to my hair, and I just stopped having the energy to try to fix it with the no 'poo method. Eventually, I got tired of looking like Medusa the Mophead.
I am shampooing again. For now.
Lastly, I think I went almost four days without washing my face at all.
I wasn't pretty, there at the end.
But there was one thing I did right in all of this. I visited Lather.
My Lather Story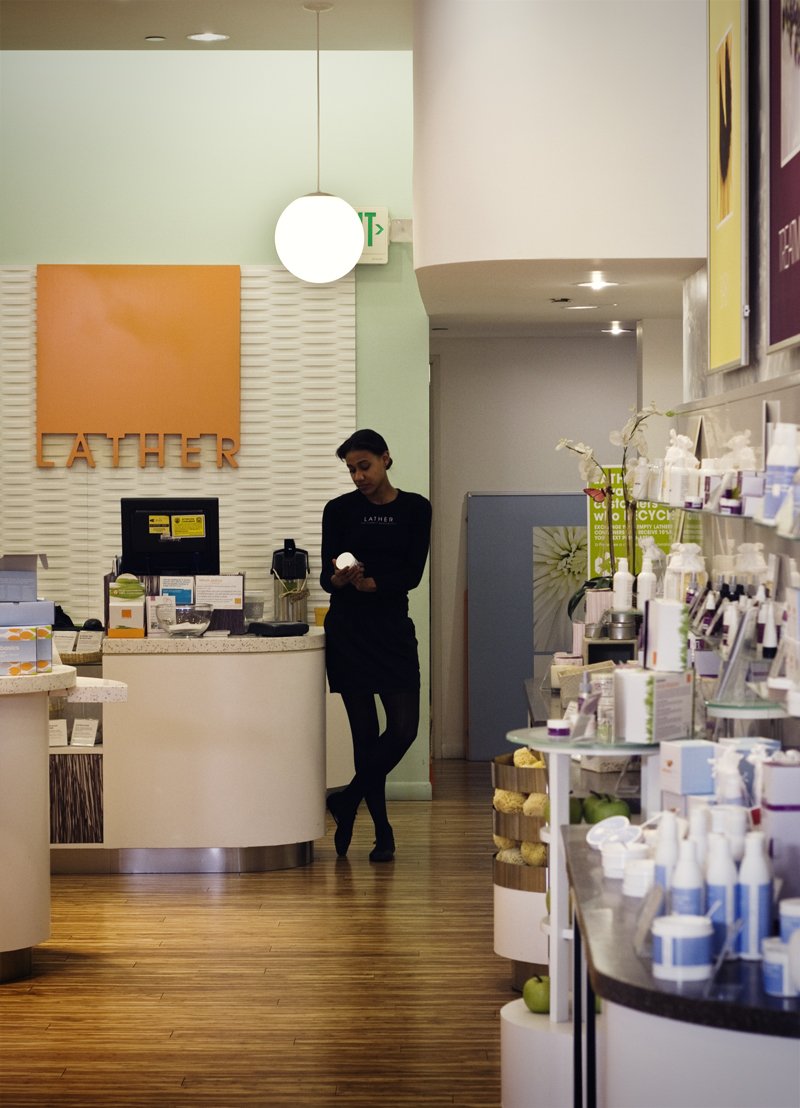 We gave Fiance's sister some breathing room and stayed a few nights in the Beverly Garland Hotel. The first morning there, we were watching quality hotel television programming and a spot came on for this little shop called Lather.
I whined. I wiggled. I gave Fiance puppy-dog eyes.
Two hours later, we were in Pasadena, skipping into Lather.
Hana, the helpful shopgirl, was waiting at the counter when we walked in.
She was an absolutely magnificent babysitter. She kept Fiance busy while I ran around the shop, trying every skincare product they had out for testing.
Had I thought about it, I would have taken a picture of myself afterward. Have you ever seen anyone glow? Literally? That's what I was doing.
Anyway, Lather specializes in healthy, holistic skincare and they have things like Sea Kelp Body Oil, Cucumber Milk facial cleanser (which smells super cucumbery), and this Coconut Creme body whip that sinks into your skin and melts your heart.
Their stuff was so unique and fun, I knew I had to share it with y'all, so I started snapping pictures.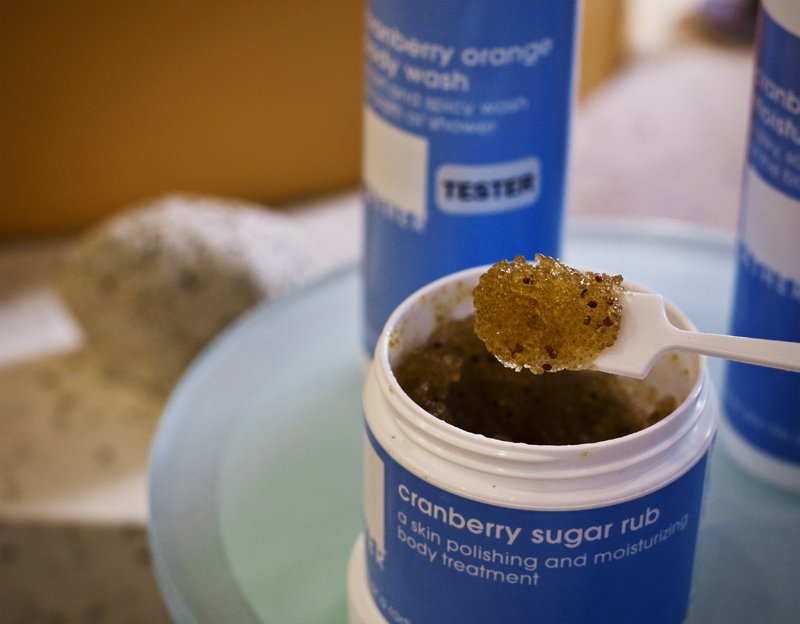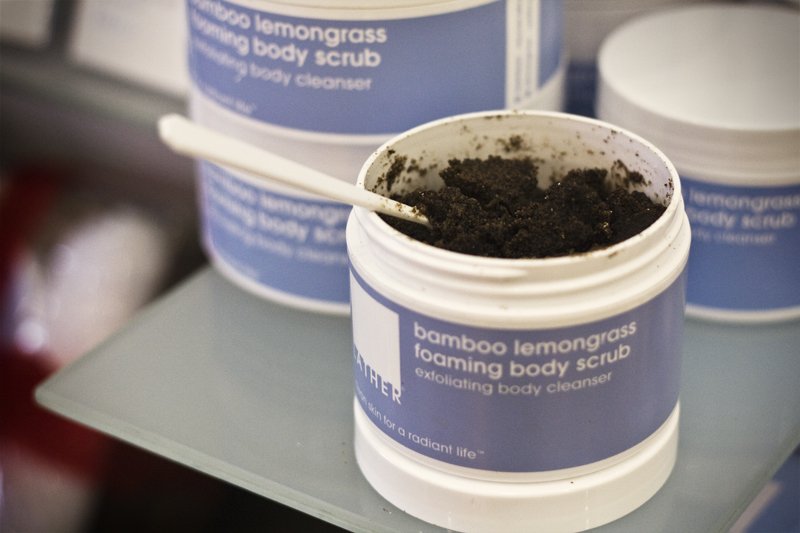 On the wall, they display their mission statement proudly. That's what really got me. It says:
Since LATHER's inception in 1999, we've strived to inspire a healthier, more radiant life. By taking a holistic approach to skin care, placing our focus on sourcing natural ingredients and essential oils, as well as drawing upon the benefits of aromatherapy, we provide high quality products that care for the skin as well as the mind.

As our brand continues to grow, we aim to take this holistic vision to a higher level, seeking out opportunities to give back to the community, educate our customers, sustain the environment, and support endeavors that help others lead a more radiant life.
Dreamy. I was smitten.
Meanwhile …
Hana took a break from babysitting Fiance, and before I knew it, he was rushing up to me, arms full of product, saying "Let's get this for your mom. Let's get this for me. Let's get this for your son. Maybe you want this?!?!?!?"
Never take a man shopping in a natural beauty store. He's either going to hate you for it … or bankrupt you.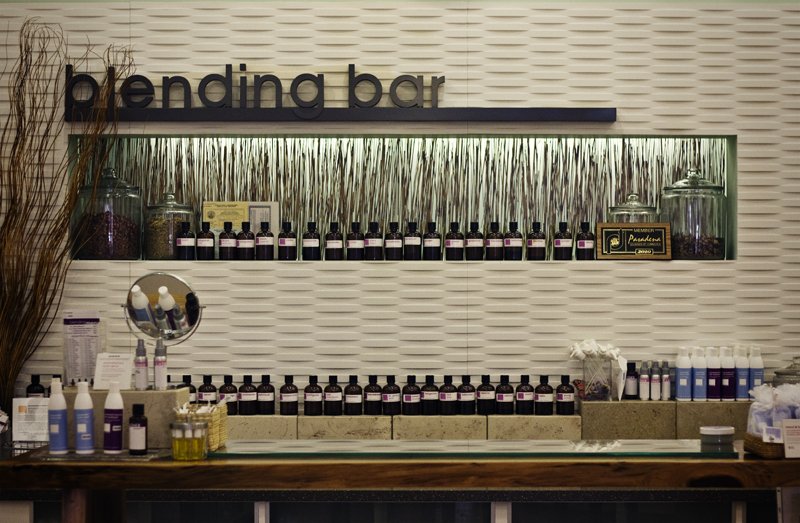 So with a bag full of gifts for family and ourselves, we left Lather cleaner, healthier and better smelling than we came in.
In closing: If you're ever in the Pasadena area, stop in and say hi to Hana. There are also Lather locations in Scottsdale, Arizona and the Atlanta airport (which makes it maybe the only reason I'll ever fly again). If you're nearby, visit!
But leave your significant other at home.
And if you're not in the area … well … there's always the internet. (My recommendation: The bamboo face scrub or the sweet almond face moisturizer.)
—
What fun things did you do while I was gone?
What'd you get for Christmas or Hannukah?
Yay! I'm so happy to be back!