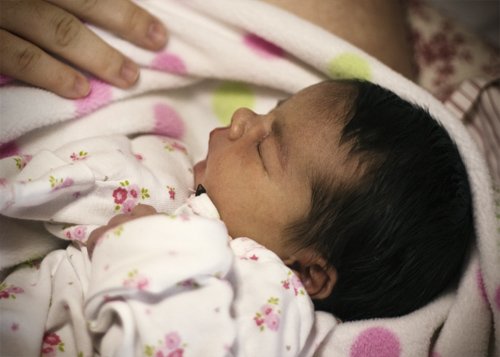 The whole clan here has spent an inordinate amount of time in the basement since I've been in Kansas City.
Wednesday, at 11:00 a.m., we were down there again.
Tornadoes popped up all over the KC Metro area unexpectedly and woke me from a mid-morning, all-the-nephews-are-sleeping-too-so-I-have-an-excuse nap. After what just happened in Joplin, when you hear the sirens, you don't goof around.
It wasn't always like that, though.
In the small towns where I grew up (which happened to be Joplin from age 7 to 11 and a tiny town in SW Kansas after that), people didn't take the warnings all too seriously. The skies would be overthrown by angry purple clouds and the horns would wail their familiar "hooOOOooooooOOOOOOOoooooOOOOooo" and you know what people would do?
Immediately?
They'd step out on their front porches and look upward. Then, they'd slowly plod like zombies to the sidewalks while being hypnotized by the swirly clouds.
Before you knew it, they'd be clumped together in big bunches at the side of the street, pointing and giggling, straining to see a funnel cloud. Anywhere.
There? Maybe that's one? There has to be a tornado somewhere. Let's get in the car and find it, Dad!

When you finally saw a tornado, you'd scatter and dive into basements. But until the danger was right smack dab upon you, it was all a big party.
I say this because Wednesday, my niece was born. Only my sister had to be wheeled out into the hallway of the hospital, right in the middle of labor, because of the dangerous weather.
It put a brand new spin on socializing with your neighbors during a tornado warning. Can you imagine that hallway full of mothers in labor, bonding between contractions?
When it was over, our part of Kansas City was safe … and eventually contained one more resident (with the thickest, darkest hair you can imagine).
Congratulations, sister, on your beautiful, amazing new girl. Let's hope she's not as wild as the weather she was almost born in.
Winners of the Kelly's World Famous Giveaway
First of all ……. holy freaking cow. That was the most incredible giveaway we've ever done here at Crunchy Betty. Both in terms of the amount of prizes, and in the amount of entries.
I'm SO happy to announce these 10 names as the winners of the giveaway. Y'all should have received an email from me by now, and if you haven't checked, do it now.
You need to pass your addresses on to Kelly ASAP (instructions are in your email). He has a busy day of shipping coming up soon, to be sure.
If your name isn't on this list and you really want to get yourself some, here's the ordering page for his lotion again (you can choose from the 5-oz size and the 18-oz size). Can't wait to hear how all the winners love the lotion!
Without further achoo …
Winners of the Kelly's World Famous Giveaway
Krissa
Ashley R
Allyson
Evie
Tracy Milstead
Debbie
Jenni S
Lane'
Su-sieee! Mac
Nikki
Congratulations, awesome people!
There's another giveaway coming along soon – just as soon as I get home, even.
It'll be all sorts of unique fun, too. Like I'd ever give you anything less.
Reminder, All You Awesome Question-Askers
Before I go away again, just wanted to remind those of you with hard/funny/frustrating/exciting questions to consider asking them in the Crunchy Community. It's FAR better (especially right now) to ask in the forum instead of as comments on older blog posts or via email.
I won't be able to stay on top of questions for a couple of weeks, and I DO read and participate in the forum at least twice a day.
But, more importantly, there are tons of other crazy-smart, funny, crunchy, and thoughtful people there who might be able to offer even more insight and help than I ever could.
So do you have an issue?
A question?
A burning concern?
(Or have you left a comment or sent an email in the last two weeks that hasn't been answered?)
USE THIS LINK TO GET TO THE FORUM, AND START TALKING
As for me, I'm going to go kiss on some babies now.
Happy weekend, crunchy beauties!