With their love for electronics and things that go vroom-vroom, it may seem like men are hard to please with homemade gifts. On that note, it was really difficult (at first) to come up with a list of crunchy things you can make for your man.
But fear not, the ideas came and the love flowed! Now it can flow right into your man's hands … and heart.
Because when it comes to men, the truth is, it's the thought that counts more than anything in the world. And more than anything in the world, something that came from your hands and your love is what's important.
As mentioned in the last post, if you're looking for ingredients to use in any of these gifts, first check your local natural foods store, and then turn to Mountain Rose Herbs, iHerb (and use the code OZE706 to get $5 off your first order), or another reputable online store like From Nature With Love or even Vitacost (the latter especially for low-priced essential oils).
Crunchy Homemade Gifts for Men
1. Bay Rum Aftershave
When my (gasp) 14-year-old started shaving seriously last year, one of the first things I did was make him aftershave.
And it was a recipe similar to this first one, which uses rum and vodka and bay leaves and other manly things. Luckily, he'd never even dream of drinking it. However! You can, if you're so inclined.
Which makes this an excellent man-gift, because if they don't like it for its intended use, they can always share it with their buddies in shot glasses during a card game.
You know what I see as the perfect packaging for this? The rum bottle, only with a new label (so if you can find one with a peel-off label, it's poifect) that looks just like this. In fact! It's even a real label. Be my guest and print it off and use it.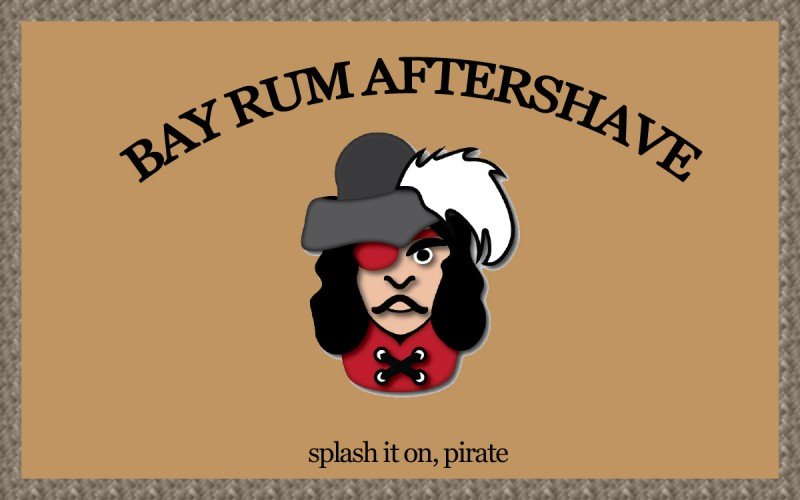 2. Manly Man Car Freshener
Admittedly, some of these ideas are pretty "small" in the way of gifts, but there are several you could combine together to make a crunchy-man gift basket. And including some of his very own car freshener is one of these great combo ideas.
Perhaps my favorite way to do this would be to create a "bath sachet bag" like in this post, only use mulling spices as the filling and then top it off with 20-30 drops of essential oils like cinnamon, nutmeg, and cedarwood. And instead of using cheesecloth, try using a reusable tea or spice bag. That way he can hang it from the rearview mirror or anywhere else that's handy. (Plus, all you have to do to freshen it is pop a few more drops of your essential oil inside and it's like a brand new bag, baby.
Of course, if you know how to sew, it would be so incredibly easy to just sew a little sachet with a hefty string at the top to use just the same way. And then you can customize the fabric (just make sure it's nice and breathable).
Other ideas: Make him some scented stones as mentioned in the post for kids that he can leave in the ashtray, or dip thin wooden dowels in a mixture of oil (like olive or sweet almond) and his favorite-smelling essential oils. Then he can slide those into the air conditioning vents and enjoy the manly smell whenever the air blows.
3. Achy Muscle Salve
Everyone gets the aches sometimes, especially when they're hard-working, outdoorsy men. This is a great gift idea for anyone you know who's prone to muscle aches and pains – but if it's for YOUR special guy, be sure to include a note with the gift saying, "Whenever you need it, I'll rub it in for you."
Rrrowr.
Here are a few different ideas for salves and creams you can make for the guys in your life:
The daisy salve that Vintage Savoir Faire posted on Crunchy Betty a few months ago
Arnica salve – frankly, you could use arnica with the daisies in the recipe above and have an outstanding massage blend. Arnica is magic for sore muscles (but don't eat it – it's not for your mouth).
4. Luscious Love Balm
While we're on the topic of rubbing salves in, let's talk about what you can give to your man that will help him give to you. If there's one thing I've learned recently, it's that men love to give – if you provide them with the right tools.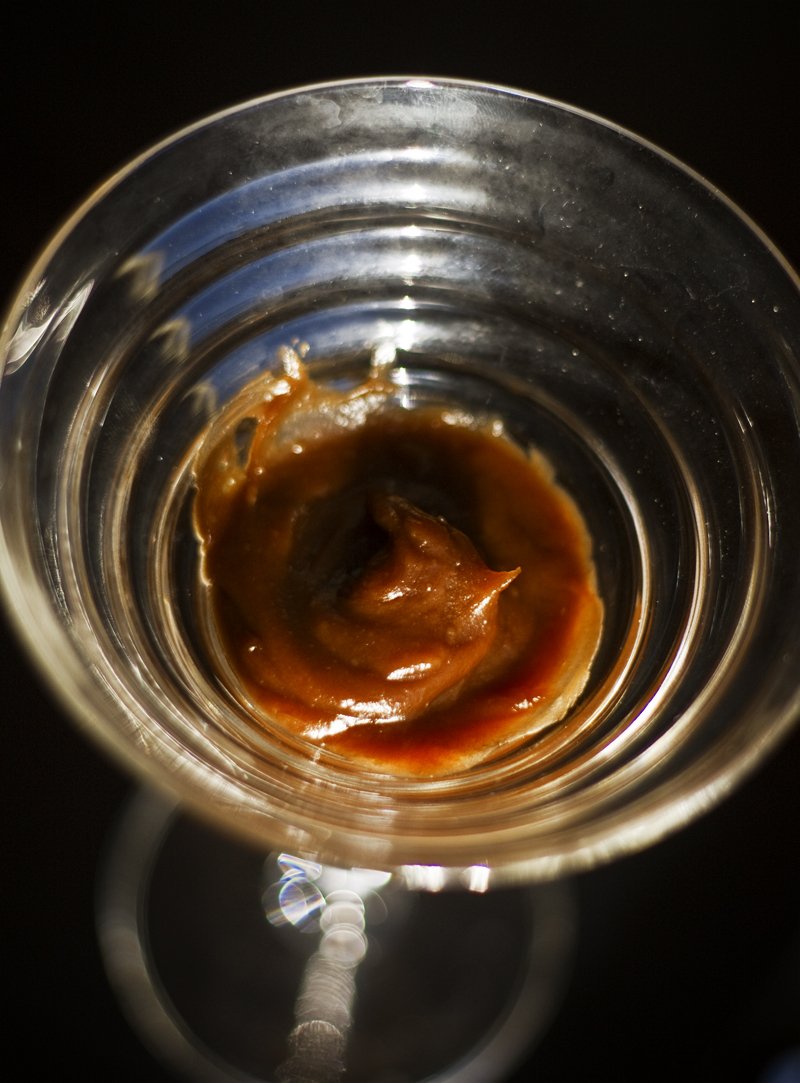 Here's the recipe for the chocolate love balm I've tried and, ahem, loved myself. But you want a few more ideas, don't you? Here you go:
5. Personalized Handmade Soap
(Shame face.) There's one thing I haven't done yet, that I really, really want to do: Make soap. Real, honest-to-goodness handmade soap. It's going to happen soon. But in the meantime, if you want to be even more crunchy than I am make the men in your life a few bars of their very own soap.
I particularly like this guide, because it's made for beginners, but if you feel courageous these are a few other fantastic soaps to make for the fellas:
6. Masculine Sugar Scrub
Sounds a little contradictory, doesn't it? If you have the right guy in your life, though, this could be a perfectly thoughtful and much-welcomed gift to give him. The right guy will probably be the one who has as many skincare products in his bathroom as you do.
So choose your man wisely for this one.
Possibly the best sugar scrub to offer a man would be one made with brown sugar and a gender-neutral scent like grapefruit, peppermint, or vanilla (or any combination of scents you feel appropriate).
Here's an easy sugar scrub recipe that you can tailor for the man you know will appreciate it.
Simple Brown Sugar Scrub Recipe
Mix everything together in a small tub and package it well. This should keep, unrefrigerated, for 6 months.
7. Assorted Flavored "Tooth Twigs"
My. Dad. Loves. Toothpicks.
In fact, it may be one of the few things I know for certain he would use and enjoy, if I gave them to him. One year, I gave him a sweet metal magnetic spice rack full of spices – and he hated it. This year, he's getting toothpicks. And he'll love them.
In any case, making flavored toothpicks is ever-so simple. I've been meaning to blog how to do this for months and just haven't gotten around to it. So, instead, here's a tutorial on how to make cinnamon toothpicks. In this instance, they're talking about cinnamon essential oil. You can also use peppermint, anise, or lemon essential oils for this, too. (These will all help freshen bad breath, as well.)
Don't want to make flavored toothpicks? Then, by all means … buy some bacon flavored ones. You know you want to.
8. Essential Oil Blend Cologne
In a sense, men have it a little easier than women when it comes to finding the right essential oil blend of scents. From what I've experienced, many more of the essential oils have a masculine quality than a feminine one.
This makes it a cinch to create a cologne that's both natural and nontoxic for the men in your life. But, as always, the more simple it is, the better.
The best part is, all you need is high quality vodka and a few essential oils (which, of course, you can get at Mountain Rose Herbs).
A few recipes I'm really enamored with:
What I love best about the idea of giving cologne in this manner is that you're not just giving him something that makes him smell yummy, but you're giving him the gift of aromatherapy, too.
9. Your Happiness
Yes. This seems like a total throwaway idea, but please take it to heart. This is particularly for the men in your life with whom you're exceptionally close (your husband and sons).
Give them the gift, this holiday season, of your happiness. Your contentedness. Your acceptance. There's nothing they crave quite as intimately as this, and only you have the power to give it.
Remember that they're doing the best they can with what they have, and that your job is to make sure you're peaceful, open, and ready to give your love when and wherever you can. There's nothing quite like the gift of acceptance. Nothing, really, in the whole entire world.
And, yes. I may be projecting a little bit. But it's sound advice. #LFMF
10. Other Excellent Ideas, of Which I Am Not Responsible
There are many, many, many great lists of homemade gifts to give to men. Some of them require an awful lot of sewing (of which I am not adept) and some of them are as simple as molding an old vinyl record into a bowl.
So here are a few of the better lists of homemade gifts to give to men – taken from some of the very best sites on the internets.
Do You Have Any Man-Gift Ideas?
While I was writing this, I had a few more: How about beef jerky? Or homemade kahlua? Or even spice blends or dry rubs, if the man you know loves to cook?
Ahh. Far more ideas for men than I'd originally thought, but now I want to know: Do you have any other ideas for great handmade men's gifts? For as difficult as it is to come up with two ideas, once they start flowing, the way to make the men in your life happy are easy to grasp.
Share, if you have other ideas or favorite tutorials you'd like to link to!