Yesterday, I stood up in front of 500 people and asked a question that changed my life.
And, you know, if you're going to stand up in front of 500 people, it had better be a danged good question. Or you'd better have a danged good reason for asking it. Or, mostly, you'd better be pretty brave and not at all self-conscious about excessive sweating.
Or, there's another option. You feel something inside of you. A push, a nudge, a voice, or a concrete wordless knowing that you're moving in a direction intended only for you.
It was the latter that prompted me to ask the question. While being brave. While being nervous. While sweating. None of these things are mutually exclusive.
I stood in front of Dr. Wayne Dyer, Reid Tracy (the president of Hay House Publishing), and 500 gorgeous, eager, and hopeful wordsmiths at a writing workshop in Denver, and though shaking in front of such illustrious characters, I asked the question that changed my life.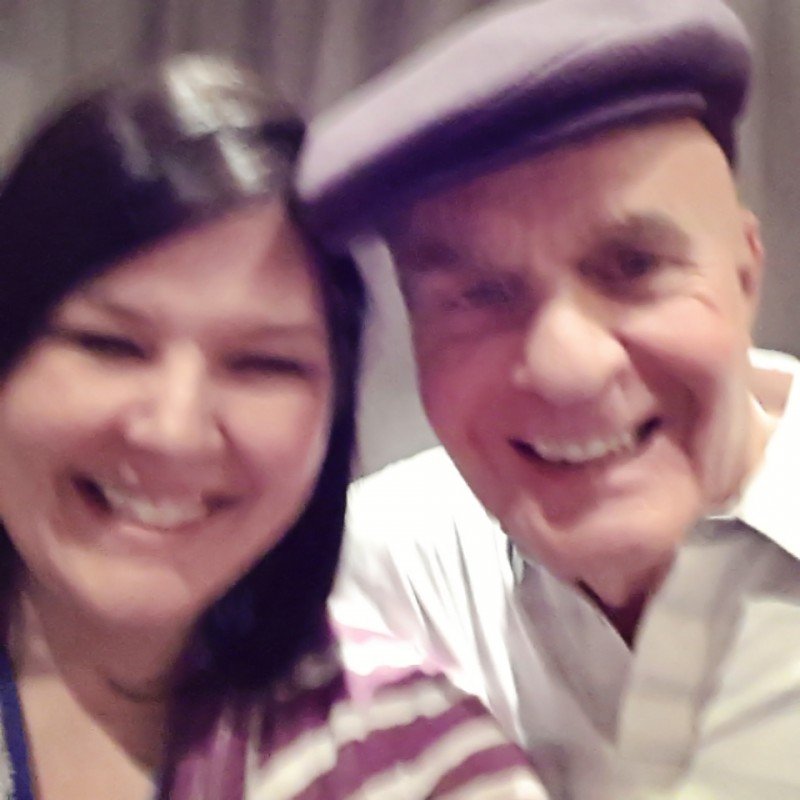 What was the question?
No, I'm serious. What was the question? (It's all such a blur.)
I asked about literary agents, Mr. Tracy asked me about my blog, I asked Dr. Dyer about how to know when an option in front of you is right for you, even though it feels squishy (squishy?). I asked these things, and they gave enlightening answers, and then Reid Tracy said, "I'd like you to join me at a writer's intensive I'm doing with Cheryl Richardson next month in Boston, as my guest."
The enormity of this offer may be easy to overlook, and it was difficult even for me to comprehend for a brief moment, until we took a break and so many compatriots rushed to my side to congratulate me, to say they felt like they watched someone's life change in the blink of an eye, to encourage me that everything from this moment on is going to be up, up, and away. (But not too far away; I kind of like it here.)
And really, what did I do to deserve this, except follow a nudge and ask a question?
You know what, though? It wasn't the question, or the offer, or the potential future that changed my life. It was simply following the nudge to where it took me, being so present and unwavering that no amount of fear could get in the way. What changed my life was finally trusting my nudge, in the midst of something scary. What changed my life didn't happen outside; it all happened inside. It doesn't happen tomorrow; it happens right now.
But … You Haven't Blogged In Months. What's Up With That?
This all goes together and there's something at the end for you to chew on, so stick with me.
You may remember this post, one of the last I wrote before taking my extended break, explaining how I'd gone through a bit of a melt-up, where everything looked so much different to me suddenly.
Well, I put the cart before the horse when I said I was ready to come back, and with perspective, this is why:
You know that feeling you get when you first put on a new pair of slightly tight jeans? That feeling where you want to stretch a bit, push out your stomach to make the waistband expand so it's not cutting into your flesh, where you need to be IN your jeans for a while before you can be OUT in your jeans in front of people?
That's what it felt like. Like, here I was with this grand view of the world, but it wasn't quite comfortable to me yet, and how on EARTH could I share anything if I wasn't at home in the way I was seeing the world we live in?
Taking a page from the Tao Te Ching, I began following this one simple thought:
"Do you have the patience to wait
until your mud settles and the water is clear?
Can you remain unmoving
until the right action arises by itself?"
And, with mindfulness (and sometimes just flat-out laziness), I waited while doing only the things I felt compelled to do (eat, sleep, take care of the Market, read, bake bread … quiet things). I began paying attention to the nudges that before I would have ignored. I began saying "yes" to them instead of shoving them down because I had other things to do.
One of the most profound nudges (or, as Lao Tzu would say, "right actions arising") came the day I received the postcard in the mail announcing the Writing From Your Soul Workshop in Denver last weekend. It was like I had no choice, regardless of how much money it cost. I had to go. There was no "should," there was only "do."
Over the next weeks, I began feeling urges to blog again. I made things, and I took pictures, and I formed words in my head, but when it came time to put them out there, they just … poof. Gone. Nothing. It wasn't time yet.
So, I went to this writer's workshop with the hopes that it would dislodge whatever log was in my noggin'. And it did.
Oh, how it did.
My noggin' is so dislodged from logs, I'm buggin'.
(Ahem.)
So, before I bring this post to a wrap, let me say this: We're back and we're live on air, my lovely friends. I have so many ideas, so many things to share, so much I've learned. But! We're also moving our household on May 12th, so things might be a bit rocky around here. One foot in front of the other, though. One foot, then the other.
The Nudge Is Everywhere, It's Just Waiting For You To Pay Attention
We feel this nudge all the time, you know. You may call it God or intuition or right-action or Miss Suzy Annoying Voice. It doesn't matter; it's there.
It happens when you see a recipe, and without further thought, go into the kitchen and make an amazing meal. It happens when a friend calls and invites you to a movie, and instead of checking your calendar you just go. It happens when you wake up, and for no good reason at all, you swing open the curtains and yell "Good morning, sun!" after which your neighbor yells, "Good morning, weirdo!"
You can ignore the nudges all you want. That is an option, and it's perfectly fine to do so. But you miss out on so much when you do. When you say "no" when it comes a' pushing. When you're too afraid, or you don't want to make a mess, or you're scared of what other people will think.
Pay attention to the nudge. When it says, "Put tomato on your face and see what happens," put tomato on your face and see what happens. When it says, "Write a story," write a story. When it says, "Be still," be still.
And let go of all expectations of what comes after, because you never know what that may be.
Maybe you'll make a mess, waste some money, break out in pimples in a million ways, fight with your husband, or sweat in front of 500 people.
Maybe you'll annoy your incredible readers, because they're tired of waiting for you to come back to your blog. (I love you, people.)
Or maybe you'll change your life, in ways you'd never dreamed possible.
—
This post was brought to you by your very own nudge, asking you to pay attention to it more often. Wink wink. And nudge nudge, my dears.
Can you think of a time in your life where you listened to a nudge, even though it seemed crazy or impractical at the moment, and it changed your life – even just a little bit? I'd love to hear about it (we all would) in the comments.
When you're done sharing, your nudge would like you to go put food on your face. We have to practice up for the months ahead of us!