This is a true story.
Or, rather, it's true insomuch as I wasn't there, and I heard it third hand, so I'm going to embellish a little on the unimportant parts. Why? Because it makes me feel important. I am the creator of this story.
Although, technically I'm not. The creator of this story, the instigator of this inspiring tale of relief, the mastermind behind all the knowing is none other than my 1-year-old niece, Holly Ann.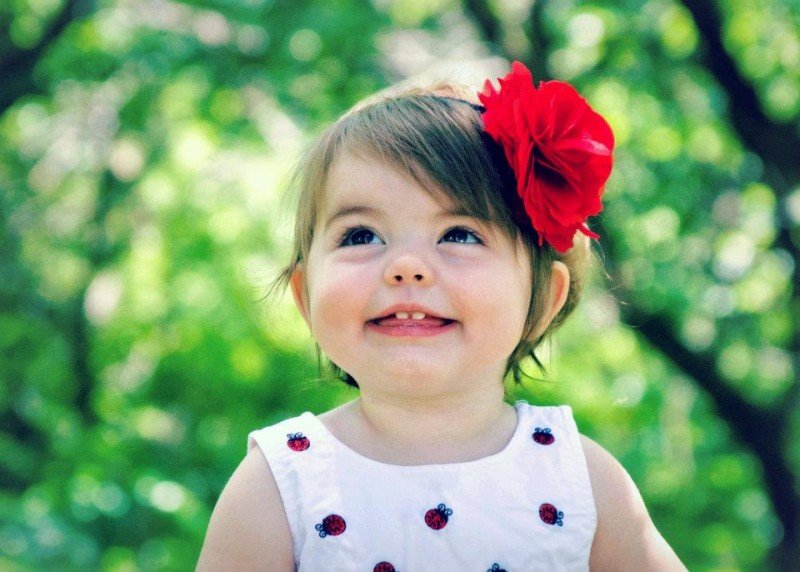 Last week, my sister, Lindsay, called me to tell me the story about Holly Ann and the Not-So-Terrible Dishwasher Detergent.
It goes a little something like this:
Last Wednesday night, as I was watering my two prize-winning, Volkswagon-sized basil plants (I told you I would embellish … my basil, while still alive, is more the size of a shoe), the phone rang and I didn't answer.
This part is true. I did not answer the first time. Don't judge me.
Anyway, the second time she called, I did answer. Yay me.
"Betty," my sister said, "My daughter, your niece, Holly Ann, ate dishwasher detergent tonight."
She stopped then, and didn't say anything for a second. Braced for the absolute worst, I said, "Okay. What kind of dishwasher detergent do you use?"
"Homemade." Well. Good.
GOOD. RIGHT? I mean, after all this time, that is good? That she ate homemade dishwasher detergent instead of regular? Or is she at a hospital? OH DEAR GOD WHAT HAS HAPPENED?
You probably want to know this too, right? What happened to this dear, beautiful, precious little girl when she ate a chubby, grubby handful of dishwasher detergent out of the dishwasher door, before her dad even knew what happened?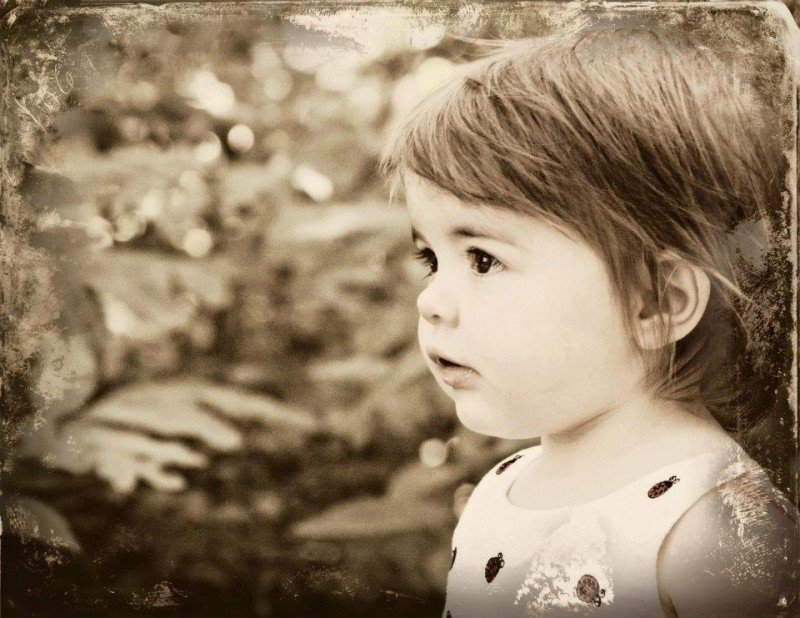 Wait.
Maybe you'd like to know my sister's homemade dishwasher detergent recipe first.
Wouldn't you?
Here it is:
Mix it all up in a small container and fill your dishwasher soap well with it each time you do a load of dishes. Easy.
Let me tell you something about Lemi-Shine, before you ask. I – personally – know very little about it except that it's purported to be all-natural and plant based. Their formulation is "proprietary" and "secret," which always makes me raise my eyebrow about the transparency of a company.
It's pretty inexpensive, and you can buy it at places like Target and Wal-Mart (for somewhere around $3.50 for just over 2 cups). My guess, and I don't know this for sure, but my guess would be that it's some formulation of citric acid and essential oils with a few other things thrown in.
If it were me (and it is, actually, because I make my own dishwasher detergent this other way), I would use 2 c. borax, 2 c. washing soda, 1 c. kosher or sea salt, 3 Tbsp citric acid, and 30-50 drops of lemon or grapefruit essential oil.
This works VERY well for me, with the only problems being a little bit of residue left on my food processor mixing container (plastic).
Also: Don't forget to use straight vinegar in your rinse well for extra shine and WAY less residue.
Also #2: If you still have problems with residue, try running your kitchen sink water to very, very hot before you start the dishwasher. I don't know why this works, but it does.
Anyway, I just got off track, and I apologize. My point was: Even though I have no earthly idea what's actually IN Lemi-Shine (nor do I think you have to use it in your homemade dishwasher detergent to get the same results Holly Ann did), I just thought you might like to be aware of what this precious angel ATE before I finish the story.
Whatever Happened to Holly Ann?
After that child grabbed a tiny mitt full of homemade dishwasher detergent and shoved it in her mouth faster than a fly-snatching horny toad, her dad looked up and saw hand print evidence in the dishwasher soap well …
… and guilt in the form of a wretched smile and white granules around her mouth …
… and a hand covered in what was clearly not pixie dust …
he called my sister and said, "Lindsay. Our daughter ate dishwasher detergent. What should we do?"
And Lindsay, ever-so-calmly (at least, that's her side of the story) said, "Please, my dear husband. Call Poison Control at your earliest convenience."
So, with the guilty little cherub on his hip, he called Poison Control. And here is how the conversation was relayed to me:
Brett (brother-in-law): Hi! My 1-year-old daughter just ate a little bit of dishwasher detergent. Not really sure what to do here.
Poison Control Lady: Oh! Oh no! Dishwasher detergent? What kind?
Brett: Homemade.
Poison Control Lady: Did you say … homemade? She ate homemade dishwasher detergent?
Brett: YES. WHAT SHOULD I DO? Hospital? Do we need to go to a hospital?
PCL: Oh, heavens. Probably not. Can you tell me what it's made of?
Brett: Borax, washing soda, Lemi-Shine, and salt. My wife … she makes it. IT'S ALL HER FAULT OH MY GOSH.
PCL: Settle down, son. Your daughter is just fine. This isn't a big deal. If she'd eaten commercial dishwasher detergent, I'd be really concerned and have you take her in to get checked, but she's just fine. No worries. You can observe her for a couple of hours, just in case, but, really, there's little to worry about. Just don't let her go drinking entire cups of that stuff, okay?
Brett: You mean … she's … really? No worries? Because it's homemade?
PCL: Yep. Now go hug your wife. She deserves it.
I Tell This Story NOT So You'll Eat Your Homemade Dishwasher Detergent…
… but so that you'll have extra special confidence in the non-toxicity, the actual benign nature, of your homemade dishwasher detergent as compared to the commercial kind.
I just thought you might like to know – ESPECIALLY if you have small children – that by making your own dishwasher detergent, you're possibly saving your dearest, most precious angels a trip to the scary hospital, just in case an accident does occur.
NOT that you shouldn't keep these things out of their reach. NOT that you should let them run around willy-nilly with your homemade concoctions. NOT that you shouldn't do things like call Poison Control when you're worried about your child.
But just that, when instantaneous moments of unforeseen circumstances occur, you've already made your home just a little more safe for them to live in.
Ladies and gentlemen, let's give a round of applause to Miss Holly Ann!
She's fine and dandy, and we're all a little more at ease because of her.