WARNING: This post contains artistic nude paintings and sculptures from historically famous artists. If this kind of thing upsets or offends you, please read no further. There is no vulgarity; just depictions of the female form. (I promise, there's a point to it, and nudity won't be an ongoing thing on Crunchy Betty. Unless you ask nicely. Ha.)
Okay. Now that we got that out of the way.
We are bombarded. Constantly. By images of women with zero bulges. No fat. No (what we now call) flaws. I don't need to tell you all this; it's common knowledge, because you see the beauty ideal every day.
And, oh my lord, do we work to live up to that. We count calories and we cross train and we squat 'till we cry. But, for most of us, this ideal is unreachable. Moreover, it's probably not very healthy (for those of us not born with a specific body type). Want to feel better about yourself IMMEDIATELY, no matter how thin or thick you are? Read this.
Recently, I had a discussion with a man about the standards of beauty throughout history. He maintained that they haven't changed much at all. A man has always wanted an itty-bitty waist, firm breasts, and a tight rear end. Always. And forever. Everywhere. Period.
Needless to say, as a tall, curvy girl in a size 14-16 who takes a decent amount of care of herself in many ways, I was livid. I'd always thought to myself, "At least, at one point in time, my body type was desirable."
So I started looking at art throughout history; specifically, art depicting the female form. And then I compared it with the pictures from Maxim's Hot 100 (voted the most beautiful women in 2011). I put them side-by-side in Photoshop, and reeled with new understanding.
The more I compared, the less indignant I felt. The more I compared, the less I was inclined to feel vindicated. The more I compared, the more I realized that there is no single standard for beauty – ever. There are only people with bodies who may or may not be smaller, rounder, tighter, curvier, or lither.
Women are … women. Historically. We are women, in every shape and form. And at one point, no matter what your body looks like, it was held in the highest regard of beauty. From this exercise, please consider this: No matter what your body looks like, live within it as if it is a work of art.
The comparisons below are not the extreme ends of the spectrum of depictions of the female body, and all of the modern women I chose (in as similar of poses as I could find), have been voted, at one time or another, as one of the world's most "beautiful bodies."
Consider how you feel, inside, as you look at these: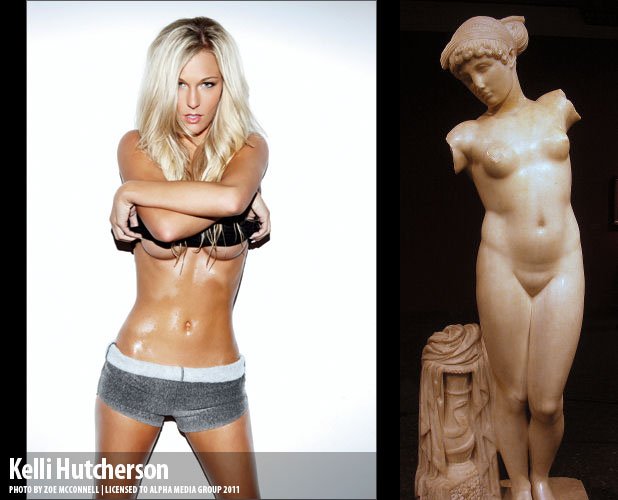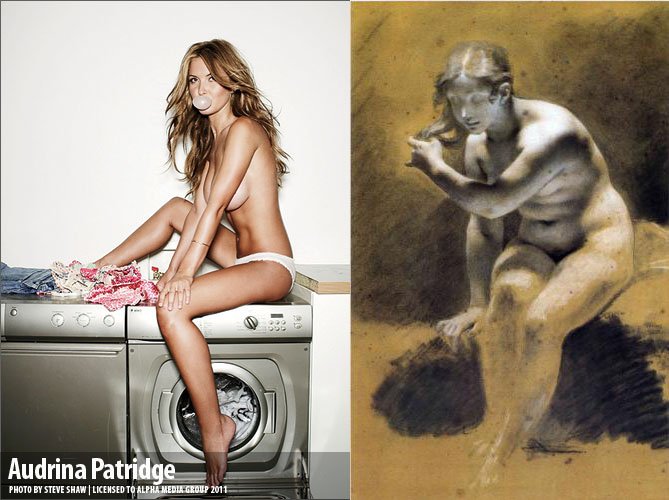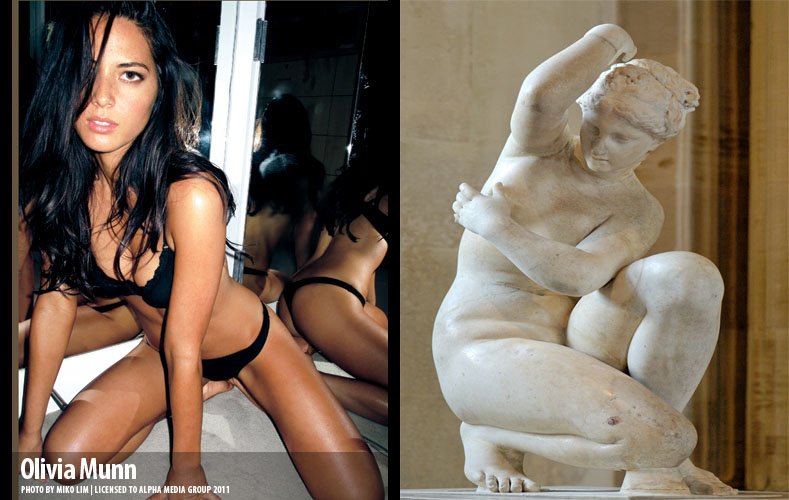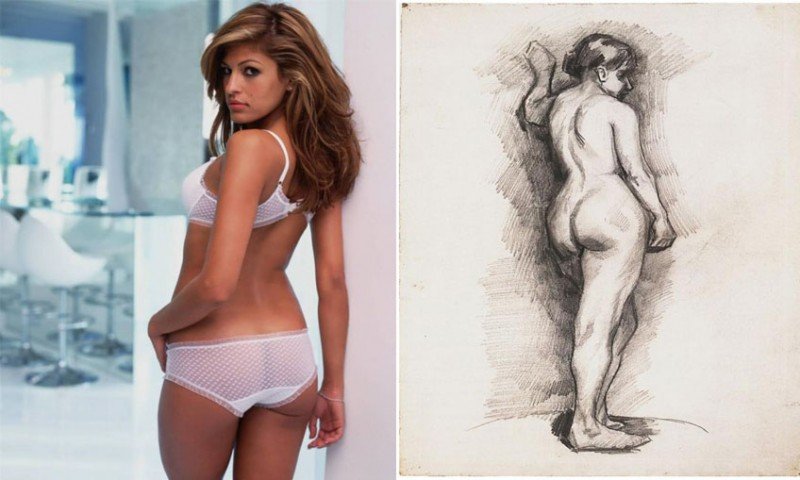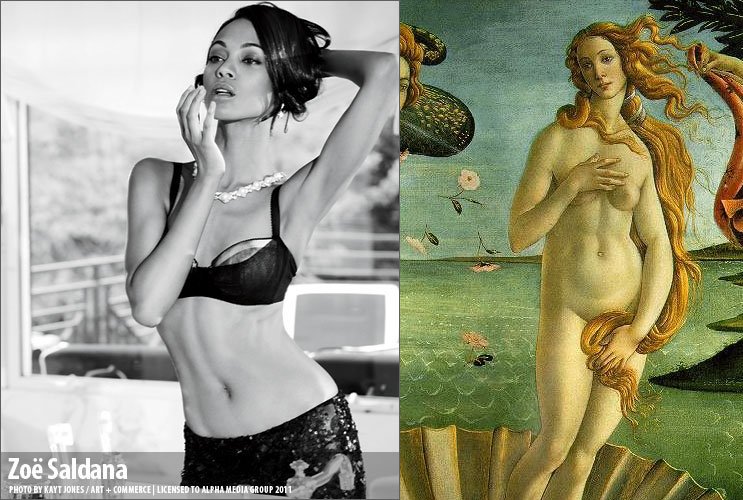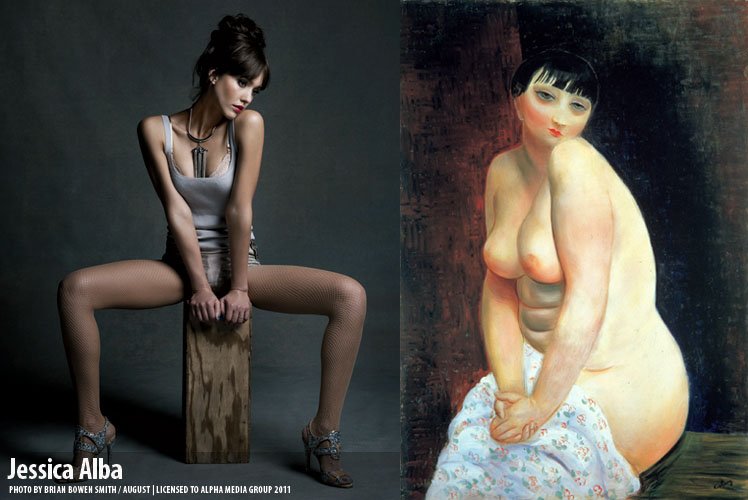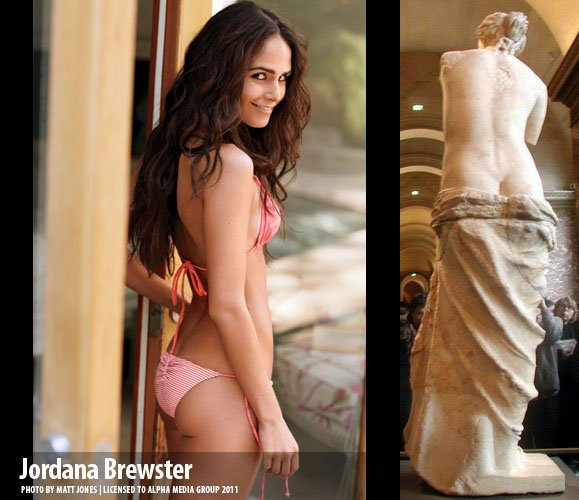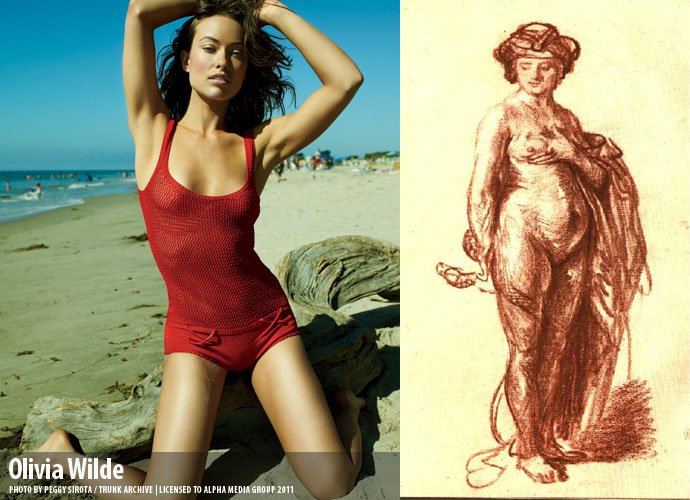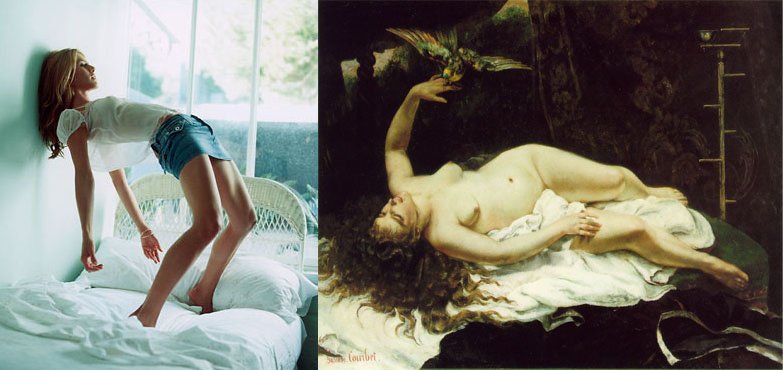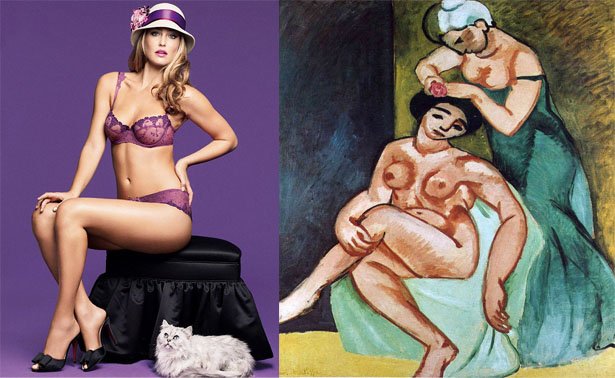 New perspective, no?
Please understand that I'm not saying any of the modern women are not beautiful – they are. But they're just one of many, many types of women who've been considered beautiful throughout history.
After I look at these (and I have about 50 times), I feel so much acceptance for the female form – for MY form. So much love and grace.
It pushes out the ever-nagging feeling that I'm being judged for what my body looks like. There is no longer room to judge or to feel judged.
Just complete, absolute, and overwhelming exhilaration for being a woman.
I hope it does for you, too.