No-Doz.
It got me through college finals and then, later, through five-night-a-week holiday parties, baking, and present wrapping. Those were the days, long ago. Back when I had little regard for my health – or for the insanity I projected onto other people. If you've never taken No-Doz, it's like … filling your body with a million bees that have just eaten 7 tons of espresso beans.
It's not pretty. And it doesn't really get the job done.
In fact, too much caffeine can raise your stress levels even higher (especially on days/nights where you're eating nothing at all).
However (! of course), there are natural, gentle ways to coax yourself – willingly, energetically, and lovingly – through the holiday season. These happen to be my five favorite ways to reduce stress levels WHILE – at the exact same stinkin' time – gently and effectively boosting your levels of energy.
5 Natural Ways to Reduce Stress AND Boost Energy
NEVER Underestimate the Power of Vitamin B
It would be a shame to go through life without discovering the wonders of this particular stress-reducing, energy-promoting vitamin: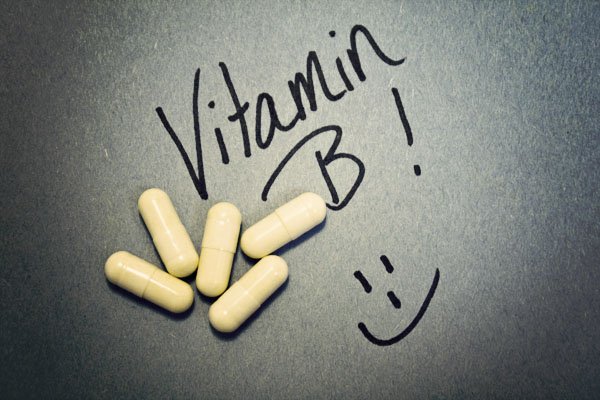 Vitamin B does wonders for stress and anxiety levels (almost instantly, for me), but it also gives you a boost of sustained energy that helps carry you throughout the day.
Most people don't get the proper amount of vitamin B in their diet naturally, and during this time of year you may want to supplement a little extra anyway – just to help yourself get the support you need to deal with Aunt Fern. She's a real drain on the happy holiday spirit. Except her yogurt-covered pretzels. Those are good. Mmm.
Vitamin B actually comes in 8 different "types," each as important as the next. Because not all foods that are high in one B vitamin will be high in another, it makes it difficult to adjust your diet to make sure you're getting ALL the Bs. However, you can get a decent boost of Bs by eating things like quality meat products, kombucha, whole grains, and molasses.
Like I said, though, you might just want to consider finding a quality B-complex supplement to give you a boost when you really need it.
But wait! That's not all! Holiday accidental-overindulgence on the alcohol tip: Taking a dose of B-complex supplement before you go to bed at night, if you've had one or two extra hot toddies, may help you stave off a hangover in the morning. I say that, because it has helped me. On occasion. (Like I ever drink. Psssht.)
The only caveat is that it may give you too much energy to sleep in late the next morning, like you'd planned.
2. ACCUPRESSURE
He used to slap himself – loudly and viciously – on the back of the neck when he was driving late at night, my dad. I'd be in the backseat, drowsing off, and hear "AUGH! *slap!* *SMACK* *THWACK!* … Ahhh. Much better."
I didn't understand this little trick until I drove across three states in 12 hours – all at night. But there's something about thwacking yourself (with an open-palm) on the back of the neck, just under the base of your spine that helps you let go of stress, and wakes you up for at least an hour afterward.
You don't have to be quite so loud and violent, though, with this (very loosely adapted) acupressure technique.
Two Acupressure Moves to Reduce Stress and Increase Mental Alertness:
First, to reduce your stress, interlace your hands behind your head and let your thumbs drop down naturally on each side of the back of your neck. Feel around for the indentation between the bones and the muscles in your neck (on each side) just under the base of the skull. Press your thumbs into those areas and gradually increase pressure. Hold for 2-3 minutes.
Then, to increase your mental alertness, take your first fingertip and press it into the groove under your nose and above your lips (also known as the philtrum). Again, gradually increase the pressure and hold for 2-3 minutes.
Fixed forever. (Or until you pick up your physics book … or start the next batch of shortbread.) Good news – you can repeat this as often as you need to. No overdosing here!
3. YERBA FREAKIN' MATE
Not quite coffee, but zippier than green tea: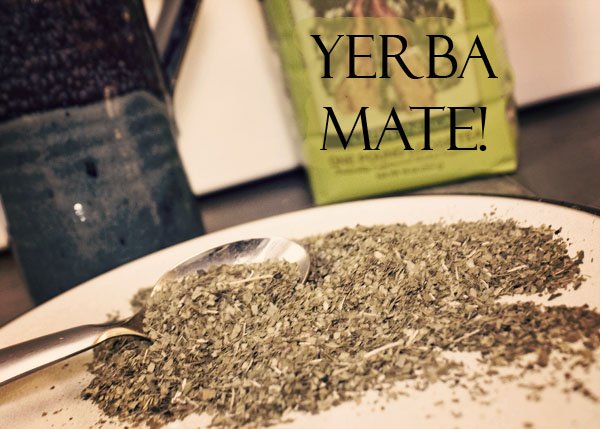 Instead of overdosing on the coffee (or – gasp! – No-Doz) during these stressful times, try picking up a small bag of unsmoked, green yerba mate and making yourself a cup or two every day.
Not only does yerba mate have a HUGE variety of antioxidants, minerals, and other healthful properties, but it contains caffeine that (for me, anyway) doesn't come with a jittery buzzy feeling or a crash later.
Plus! Mate offers a smooth calming effect – especially if you drink it with a little hot milk (a mate latte, as it were).
4. STOP What You're Doing – And Give Someone a HUG
The moment you find yourself overtired, overwhelmed, and ready to cry … stop.
Look up.
Walk out the door.
Whatever you have to do to find another person (preferably someone you know, and who won't hit you for invading their personal space).
Give them a long, 30-second or more hug. Hug them tight and relax in their arms. Even if it's your child. NO! Especially if it's your child.
Physical touch, especially when it's full of feeling (even if that feeling is simply relief) seriously, swear-on-everything-that's-mistletoe, releases endorphins and chemicals within your body that helps you relax, clear your mind, and refocus.
Specifically the chemicals serotonin and oxytocin. These two chemicals will do wonders for your state of mind, the physical well-being of your body, and may even create a stronger bond between you and the one you're hugging.
So in the middle of that cram session, or whenever wrapping gifts has you all wound up, stop and give someone a real, honest-to-goodness hug. And feel the relief.
(Then thank them, or else they might feel used … heh.)
5. Pop Open the Peppermint (Tea or Essential Oil)
Ahhh … peppermint. Not only is it one super effective natural solution to stress and low energy levels, but it smells like CHRISTMAS YAY!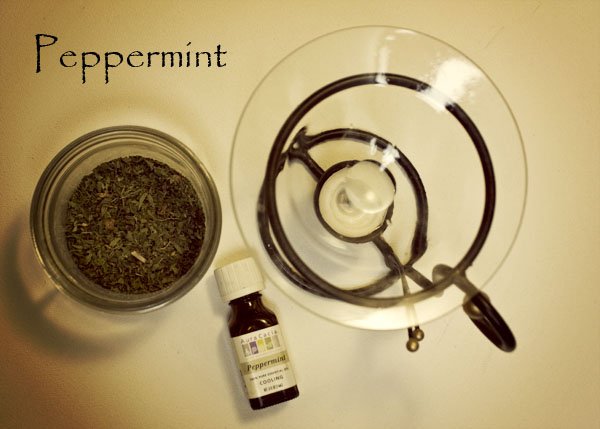 Hands down, it's one of the most effective energy boosters in aromatherapy terms, but you don't have to use in essential oil forms to receive it's stress-relieving, focus-giving benefits.
Pop down to the store and buy yourself some peppermint tea. Savor the taste, if you'd like, but you could also put a few bags of tea in a small pot filled with water. Leave it on simmer on your stove for a while, and relax as the peppermint scent envelopes your house with its lively goodness.
But if you DO want to use your peppermint essential oil for this aromatherapeutic magic, try using it with an oil diffuser (pictured above). It's my personal favorite way to fill the room with energizing pepperminty glee. Just pop a tea light in the bottom compartment and heat up the essential oil until it vaporizes into the air around you.
You'll feel instantly calm, but alert and ready to go another round with the brothers and sisters over a game of Scrabble. (Or, my personal favorite, Quelf.)
Do You Have Any Stress-Busting AND Energy-Giving Home Remedies?
Lest you find yourself in a poopy mood at some point, which often tends to happen when you look at your bank account after a long day of shopping (unless you're MAKING YOUR PRESENTS!), here's another post I wrote some time ago about 5 Tricks to Get You Back Into a Great Mood.
Those are all pretty psychological – just quick little mind tricks that help you let go of your problems and get back to the business of being happy (or finishing that test).
But now I want to know: Psychological, spiritual, or physical … do you have any personal ways you use to rev up your energy and banish your stress?
Help us all, Rhondas!