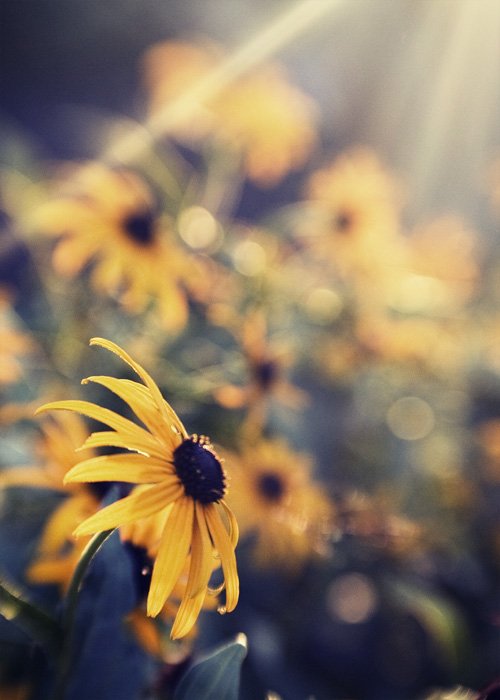 I am already dead.
In some future place, some unknown time, in some way no man can accurately predict, I am dead.
So are you.
How does it feel?
Irrespective of the tragedy we endure, or see on the computer screen, or watch our neighbors go through, these tumultuous times have given us a gift. And it's one that might not be easily seen, or, better yet perceived.
And that is the hard knowledge that at some moment, of some day, of one week, of one month, in some year, we will be dead.
We've spent our entire lives, I'd say, running from the prospect of death. Doing things more healthily, strapping ourselves in tight to moving vehicles, reading labels, and pounding down the doors of evil, polluting corporations because it all might be killing us.
But we forget – we're already dead. Somewhere, sometime. In ways we can't outrun, outprotest, outchange.
Would you like some good news now?
You're alive.
Right now. In this moment. You're alive.
And you're free. YOU ARE FREE. To do what brings you joy. To live the gorgeous, comical, wonderful, confusing life you live. To cast away the labels and the standards our culture has set, to shed the belief systems that keep you subservient to material possessions and the act of obtaining them.
To be perfect. Just the way you are. Because YOU ARE.
Nothing – and I've read eighty-bazillion different religious texts, spiritual books, and self-help tomes – NOTHING has made me feel better than the moment, two months ago, when I realized I was already dead.
NOTHING has given me more permission to feel the joy in every moment, every moment I am alive. To pursue ONLY things that nourish joy.

When I've put together precious herbs and oils that have worked so hard to be effective to serve me, when I give deep and full respect to those plants and rocks and the exquisite life that brought them to my kitchen, I feel implicit joy.
When I walk past the lilac bushes in the park and catch a floating, fleeting whiff, when I cut open a vanilla pod and lick the wayward seeds off my finger – I feel implicit joy.
When I write this blog, even on days when I think I'm too tired or uninspired, I feel implicit joy. And when I receive comments and emails that are full of intimate stories, questions, and ultimately victorious revelations , I feel implicit joy.
On any given day now, I feel implicit joy a hundred times or more.
Because I know there's nothing to worry about. Why worry? I'm already dead.
Why do things that don't bring me implicit joy? Time is too short. Life is too precious. Days are too numbered.
When you realize your mortality – your humanity – and accept it as inevitable, the chains of tomorrow are lifted. Maybe not completely (although with time and practice, I think we can get there).
I must confess, there are moments where I forget all of this and lose the infinite freedom of these realizations. There are times where I'll spill coffee and receive a cross phone call and ultimately blow everything into a proportion as big as cataclysmic, species-ending meteor.
But then I remember. Time is short. Find the joy. Even in the crazy. ESPECIALLY in the crazy.
So think about it.
What if tomorrow is your last day here? What are you going to do with today that brings you implicit joy?
This weekend, I encourage you to seek out those things. Whatever they are. Maybe they're picking spring wildflowers with your children. Maybe they're creating a 3-hour decadent, luxurious, and relaxing spa time just for you.
Maybe it's creme brulee. Maybe it's a spinach and strawberry salad. Maybe it's even a bag of Funyuns. Or a hike to a waterfall. Or a handwritten letter to a friend. Or a smile at a stranger. Or a puppy licking your face. Or just laying in bed for an extra hour in the morning. (Or every single one of these things.)
Whatever it is. Feel it. Feel that joy – the kind that starts in your stomach and radiates through your heart until it pours out as laughter from your mouth and tears from your eyes.
FEEL IT.
Because today …
You.
Are.
Alive.
Isn't that fantastic?
—
My dearest readers, I want to write more things like this. I feel so many things like this. But I also want to give you what you're here for. I gave a halfhearted try doing this at my other offshoot blog, but honestly, I can't find the time to give the attention to both the way I'd like. So I'm asking you, would you be opposed to a Friday Food For Your Soul post every week? So I can fulfill all of my expressive needs in one place?
If you hate this, it's okay, I can take it. Just tell me "no" in the comments.
But, if you're on board and willing to let me explore all these enlightenment-type ideas (and, goodness knows, I have a million of 'em), don't even bother to tell me yes. Instead, leave a comment about something – anything – that brings you joy.
This post. It's about joy. It's not about death. It's about LIVING.
So let's make the comments all chock full of it.
EVEN (and especially) if what brings you joy is the smell of your 3-year-old's feet.