There is more to being crunchy than mushing food about your facial region.
There is the other side. The reasons we make these new and sometimes seemingly radical choices.
Whether it's to stay away from synthetic chemicals, to help protect the planet, or to just find something that finally works, the underlying thread in all of it is:
We want to be more aware. More conscious. More thoughtful of the things we put on, in, and around ourselves and our loved ones.
Is it not so far a stretch, then, to start thinking about honoring the living things that give us all this healthy, nourishing goodness?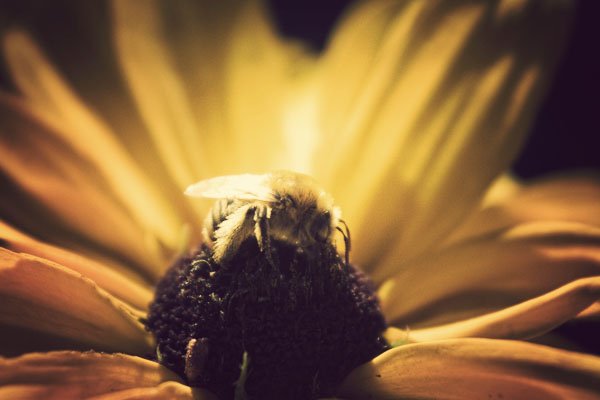 One hive of 60,000 bees (one hive) flies more than the distance of two trips around the world (or about 55,000 miles) just to create 1 pound of honey.
The honey in your cabinet? How much did it weigh when you bought it?
Imagine the distance traveled to bring that to you.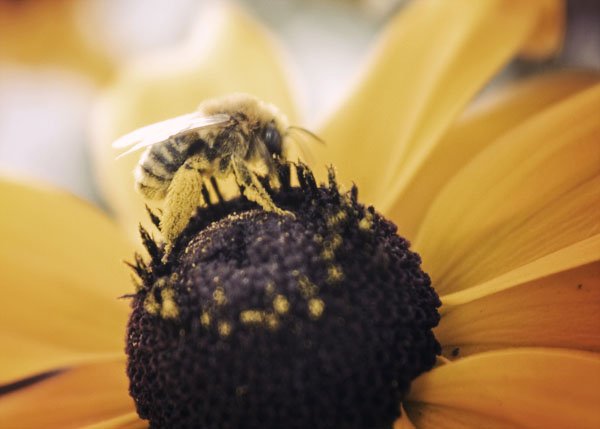 On any given day, one single bee will visit 1000 different flowers.
And make 10 trips to and from the hive.
The load of pollen a bee carries each trip back is 1/6th the weight of the bee.
Imagine visiting 1000 shops, making 10 trips to and from home, every single day … while carrying 1/6th of your weight in bags every trip back. (Math? If you weigh 150 pounds, that would be 25 pounds.)
Bees are super heroes.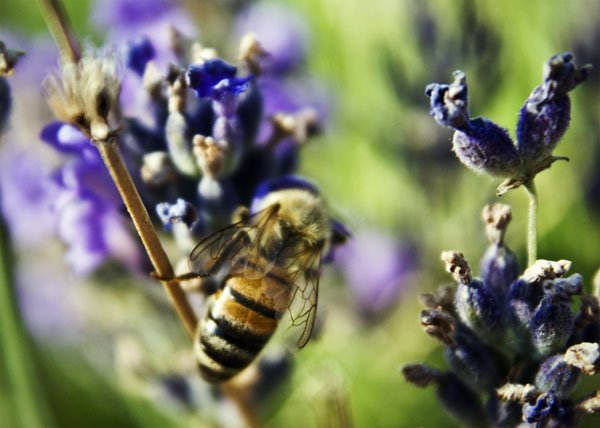 Over its entire life span, one single bee will make only 1/10ths of a teaspoon of honey.
Even though that is her only role in life.
1/10ths of a teaspoon.
How many bees spent their lives making the honey you used this morning to sweeten your tea?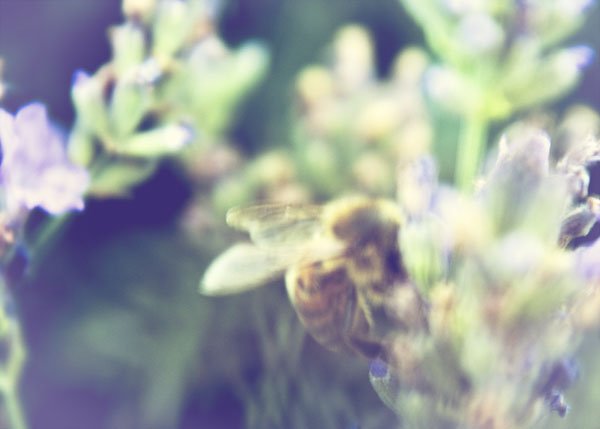 One colony of bees can produce up to 100 pounds of excess honey.
Honey they don't need.
Honey we enjoy.
Because they went to the trouble of making it.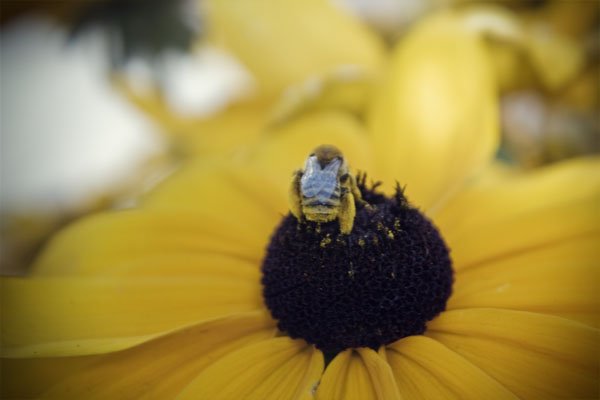 Bees are fascinating, well-organized, and industrious creatures. And their hard work brings us the sweet, sweet natural goodness we put in our tea, on our bread, and now slather on our faces.
The honey they produce heals, protects, and nourishes us in so many different, important ways. Ours is not to feel guilty for using it – it is there in abundance, and it is there for many reasons.
But consider this:
While you're washing your face with honey, think about the bees. Thank them, in your way. Consider that your small challenge within the challenge.
And while you're at it, you can thank the flowers. Because where would the bees be without the flowers?
And thank the earth, because where would those pollen-producing flowers live without that?
And the rain?
And the sunshine?
And then thank yourself, for being a conscious, caring, beneficial addition to the world.
Because you, my dear, are making natural, healthy choices. You are living (and thriving) within the ecosystem, instead of trying to live despite it.
It's like you and the bees … are one.
(Yeah. I went there. Because it's true.)
—
Honey facts from York County Beekeepers Association and Schmidt Apiaries (my favorite local honey).
*All bee pictures taken Wednesday, July 20th, by yours truly. Do you have any idea how hard it is to get a bee to sit still for a portrait?