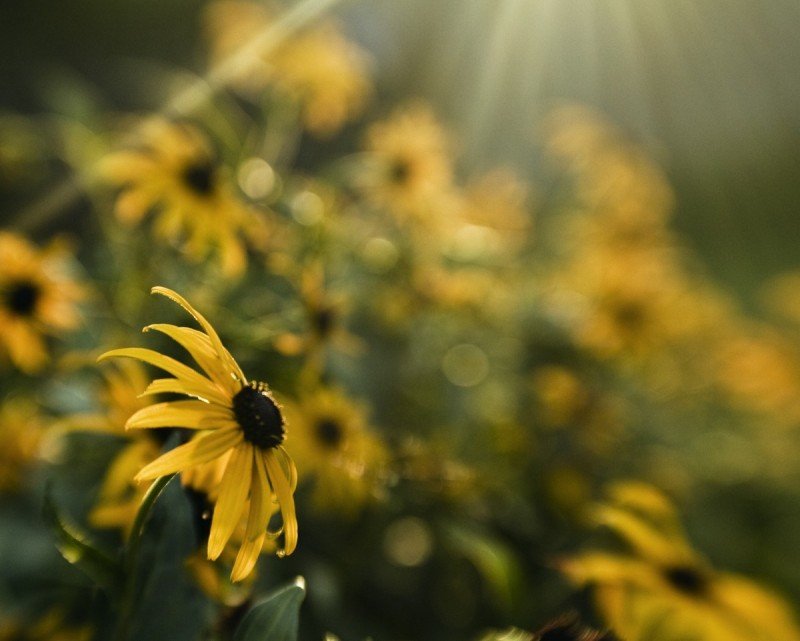 Think about your days. They probably go something like this:
You wake up a little groggy, and you make some coffee. Then you wake the kids, make breakfast, and get them off to school. At some point, you work. The same thing you've worked on for the last month. Maybe you go shopping. You grab the brands you usually buy, scout for the same sales you always do. Then you make dinner, clean the kitchen, and watch reruns for an hour before going to bed.
Squished in there are some laughs, some frustrations, and the occasional fantasies about winning the lottery and Alexander Skarsgard (you're welcome).
Now.
What if, tomorrow, you wake up and make your coffee, and instead of washing your face with the same thing you always do, you make a gentle scrub from ingredients in your kitchen?
"Ooh, ooh!" You say, "I'll avoid harsh chemicals! My skin will look and feel better! It'll be better for the environment!"
Well, yes. You're right. But what else might happen?
What might happen if, consistently, you start to make more natural – greener, if you will – choices? What happens then?
You get smarter.
And not just because you're clearing out so many chemicals that are probably clogging your brain function. No. It's because doing new things – creating new habits – literally, scientifically makes your brain function more efficiently and more creatively.
This was originally going to be all about how to create new habits, but there are a hundred billion articles and books devoted to that subject. Instead, while researching, I found this article at the New York Times that seriously blew my mind.
It states that "… unless we continue to learn new things, which challenges our brains to create new pathways, they literally begin to atrophy, which may result in dementia, Alzheimer's and other brain diseases. Continuously stretching ourselves will even help us lose weight, according to one study. Researchers who asked folks to do something different every day — listen to a new radio station, for instance — found that they lost and kept off weight. No one is sure why, but scientists speculate that getting out of routines makes us more aware in general."
So we get smarter (or, at the least, stave off brain atrophy) … and we lose weight (um, wow) … and we're more aware (hello, Mr. Skarsgard's abs!).
When we start to do new things.
When we stretch ourselves.
And what better way to do that than by making healthier, more natural choices?
Creating Real, Good Habits
Part of creating good habits is losing the bad ones that have us stuck. Personally, I don't believe the answer exists in focusing on stopping a bad habit. The more you focus on the negativity, the more the negativity exists in your mind.
Instead, try focusing on one small change at a time. One small, positive change.
When you make that change – the first time – you congratulate yourself. You enjoy how it makes you feel. And then you go on with your day. If you slip back into an old habit, you acknowledge it as a moment, and then the next time you choose more positively. Again. And again. Until it's a habit. A new, shiny, good habit.
It's not easier said than done. It's just easier done. One small step at a time.
(I even waxed poetic on that subject in my baking soda microdermabrasion post.)
An Unconventional Tip to Experiencing the Unexpected Side Effect
While contemplating all of this yesterday, I stumbled upon The Simple Secret to Making Change at SortaCrunchy. Her simple secret (and I encourage you to read the whole post – it's very motivating) is this:
Just run out.
Want to eat the veggies in your freezer, but can't quite make yourself do it after a hard day? Just run out of the junk you usually shove in your pie-hole. Just run out. And don't get more of it.
Thinking you might like to try ditching the laundry detergent, like Jessica did? Wow, yeah. Easy. Run out.
If you're finding yourself with a habit you just can't slip out of, do the easiest thing in the world: Nothing. Don't feed it. Don't obsess about it. Just … do … nothing.
And then do something new.
Your brain will thank you for it later.