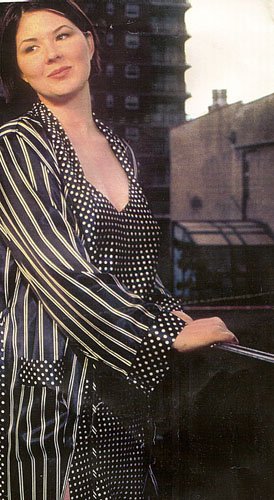 This is difficult for me to write.
Please understand that, first and foremost.
It brings back old feelings, old hurts, and all kinds of vulnerability, and it scares me, because I'm never sure if my "old friend" will come back for a visit.
I'm going to start somewhere in the middle.
I've mentioned a time or two that I used to be a model. I was, with one of the biggest agencies in New York City. I was courted by three agencies, and sadly I think I chose the wrong one in the end.
But that's neither here nor there, because what I haven't mentioned is that, in my early 20's, I was a model. A plus-sized one.
This was back in the days of Mode Magazine and when Lane Bryant was just starting to enter mainstream. It could've been lucrative. It could've been exciting. Most of all, it could've been just what I needed to feel healthy about myself, and share that with other people.
But let's step back. Where it started.
High School and Hate
Despite my deep, overwhelming desires, I was never sinewy. I was never lithe. I was never skinny. In high school, I was 5'10", large framed, and 160 pounds. I was in a very healthy weight range, but I towered over my 5'5″, size 4, cheerleading friends.
I hated myself.
And I compounded that hate with plastering pictures of Kate Moss and Christy Turlington all over my bedroom walls. They glared at me in disappointment when I had pizza for dinner. They jutted their hipbones at me tauntingly. Their pouty lips said, "Unless you look like me, you're disgusting. You're worthless. You probably shouldn't even be alive."
And I listened to them. So I quit eating.
And then I started doing really unthinkable things. I wrapped duct tape as tightly as I could around my waist and hips, just to try to hide any evidence of curves.The tape would tear my skin as I tried to remove it, but I found that I could avoid bleeding if I just retaped immediately. I even went to the homecoming dance like this, but refused to participate because I was afraid a boy would feel the tape beneath my dress.
I'd lay in bed at night, sobbing and praying for cancer. Praying for cancer. Just so I could lose the weight that wouldn't go any lower after three months of eating ONLY saltines and running three miles a day.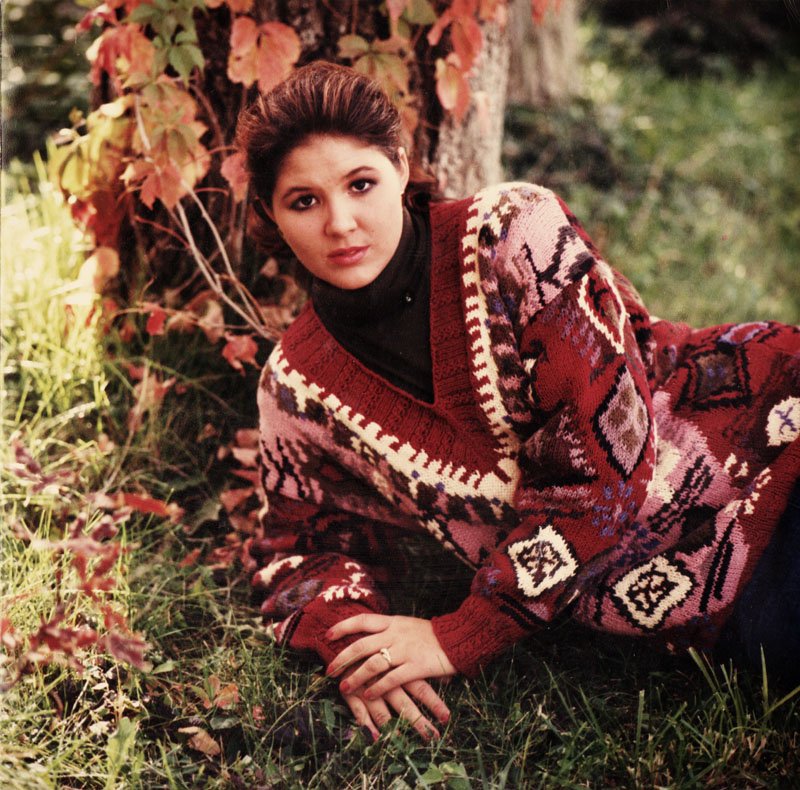 I'm not sure I can give the hurt I felt justice with words. It was gnawing. It was blinding. I lived in fear, constantly, of other people's words. Of overhearing someone say "chubby" when I walked past.
I lived in constant fear of other people's words.
I was a freshman when the anorexia started, and then I moved on to bulimia, and then years and years of binging and purging later. This has haunted me my entire post-pubescent life.
I wrote thousands of words in my journal, all addressed to my "friend." The one friend I could count on. The only one that understood why I hated myself so much. The one that punished me appropriately when someone told me my butt was big. The one that offered the only option when a little skin peeked over the top of my jeans.
The anorexia was my only friend.
For a long time, it was cosmetic; it was about looking like a runway model. But then it became more than that. It was emotional. It was me thinking I was being the best me I could be. Because that's the only way that women are accepted, isn't it? No lumps? No bulges? Not natural … not happy … just thin.
Idealism Gets You Nowhere in Fashion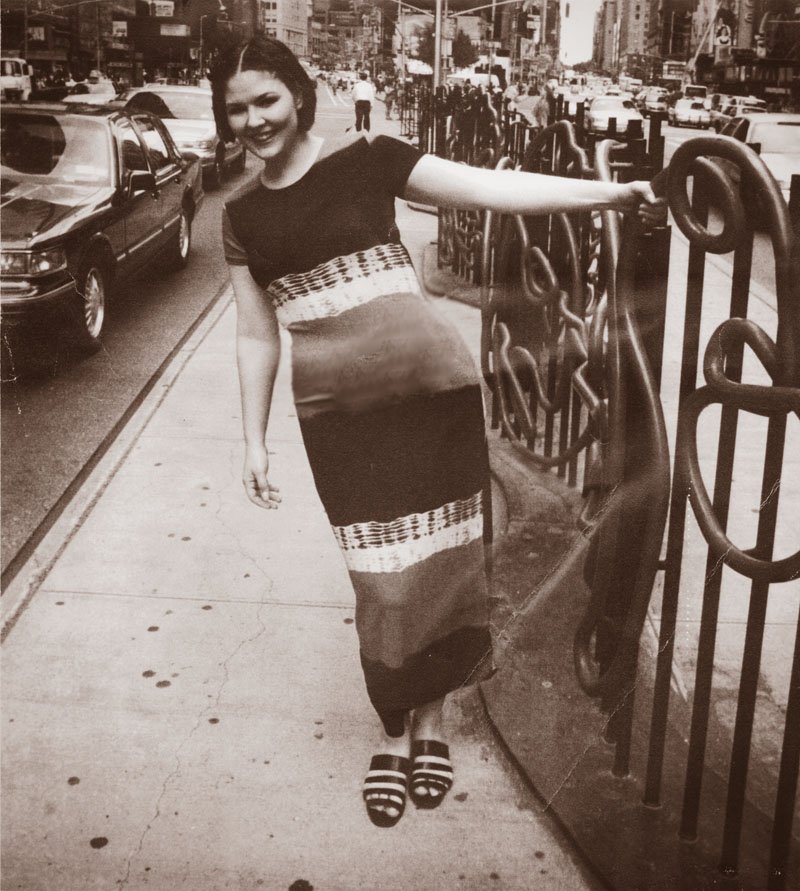 I say with all sorts of humbleness, but I was blessed with a relatively striking face. In my distorted physical view, it was the only thing I had going for me. Ever.
But somewhere around the time I started talking to agencies, I decided I wanted to champion healthy body image for teenage girls everywhere. I wanted to try to be okay with who I was, how I was. And I wanted to give that to other people.
When I chose to sign with an agency and move to NYC, it was with one goal in mind: To become famous enough to travel to high schools and give girls of all sizes love for themselves.
What I didn't plan on was the backlash that plus-sized models got.
In my agency division alone, there were "plus-sized" models ranging from size 8 to size 18, with mostly the size 8 to 12 girls getting work. These were beautiful women. Gorgeous. Breathtaking and real. But not plus-sized.
I was a size 12.
But it wasn't enough. I'd sit in our little office, tolerating the abuse my agent loved to give on a regular basis, and watching the straight-sized models breeze in and out of the main office. They were always off to their $20K gigs, cigarette in one hand and a Louis Vuitton full of disdain in the other, not even glancing into our windowed cul-de-sac.
All the while, my agent would look at my fingernails and declare them a disaster area, insisting that she wouldn't send me out on go-sees unless I got a manicure that day. Then, she'd take my measurements, look at me disapprovingly, and tell me that it was no surprise why I wasn't booking any jobs yet. If I didn't shave 2 inches off my waist, I could consider myself done in fashion. And when I lost the 2 inches? There was another surprise 2 inches to go.
The world I thought would give me love, would help me love myself, only brought more pain, more anguish, and more starvation.
"Real-sized" models, right? They're supposed to inspire. They're supposed to encourage tolerance.
Instead, they were the butt of jokes, even as some of them tortured themselves to be beautiful.
Haunting and Beauty
I wish there was some kind of grand resolution to my body image issues. To be fair, I'm happier about the way I look now–even though I'm not as thin as I was when I was modeling–than I've ever been.
But that's only because I don't think about it as often. I don't dwell on the size of my butt. I don't spend hours flipping through catalogs and dreaming about what I'd look like if I could only fit into that strappy, slinky black dress.
I focus on healthy now. Happy. Peace. Acceptance.
There are still moments, though … moments when someone will grab me around the waist and pinch into a little pudge and my heart stops and I have to hold back tears. There are times when I'll stand next to a petite friend and wish I had the courage to bring my "old friend" anorexia back. Because at least it was something, right?
I eat healthy foods, though. Very healthy. I walk every day. I don't exercise as much as I should, but I exercise enough to know I'm not a lazy lump of blah.
I come from hearty, German stock – and what I am now? It's what I'm supposed to be.
But it all haunts me. I always wonder what my life would have been like if I'd have been born thin. Kinda messed up, isn't it?
This All Has Something to Do With You
I read a lot of blogs. I pay attention to everything I possibly can on Twitter. I look at your words. And I am very, very sensitive to your negative self-talk.
Every time you say that you're not going to show a picture because you have a double chin, it hurts. It hurts me. It makes me feel like I shouldn't show myself, either.
And if it does that to me, ladies, how many other people do your negative perceptions of yourselves impact?
How do you think it might affect your daughters? Or your friends' daughters? Or the girl who's sitting next to you, thinking you're beautiful and perfect until you start talking about your thighs?
I'm not saying that you should squelch your negative feelings deep inside only so you don't hurt other people with them.
No. I'm asking you to be conscious of those moments–really feel those moments when you feel less than worthy because of your size or because of your nose or because of whatever physical quirk you think everyone's staring at.
I'm asking you to feel them, then remember how beautiful you really are.
But, moreover, please know that people are here – in this world of 0s and 1s – who love you just the way you are.
Who look forward to your words and your pictures and you. All of you.
I'm so, so, so inspired by you strong women who are just out there–good or bad, bed-headed or fancy, in a designer dress or a ripped T-shirt.
You inspire me when you do that. You inspire us all.
What I Hope For All Of Us
I'm hoping you read this and felt one of two things: Either you related, on some level, to the pain of feeling not good enough, not beautiful enough to count …
Or you were a little put off by the fact that someone like me could be so narcissistic and self-centered that I'd think I wasn't worthy of life because of my dress size.
Either way, know I'm not the only one who's felt like this. Know that there are thousands and thousands of girls–right now–who feel these things. Know they can't see past their pain, past the comparisons with Natalie Portman or Paris Hilton, past the way our society equates thinness with beauty. Thinness with worth.
The next time you see a teenage girl, say something nice to her, okay? Tell her that her smile is infectious. That her beauty radiates from within. That she's perfect for who she is, and that she shouldn't ever change just to try to fit in.
And then find a mirror and tell the same thing to yourself.
I promise I'll do that, too.
Promise.