Ladies and gentleman, it's time to play …
WHAT'S IN YOUR SOAP?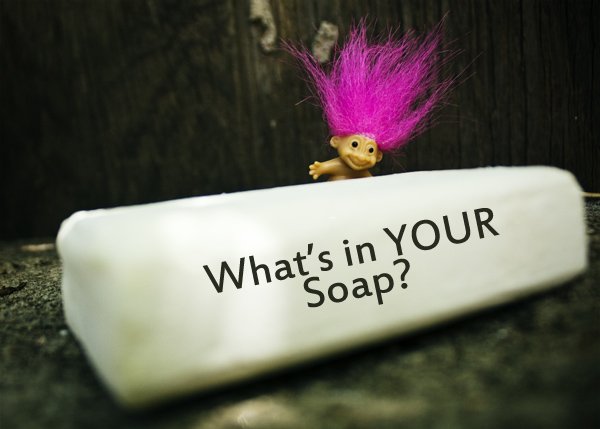 The winner of today's game will receive $100,000 and a trip to the finals for a chance to win … a chicken! (The $100,000 is imaginary and the chicken is a metaphor for a deep sense of gratification.)
Okay, ready?
If your soap says "Castile" what does it contain?
A guy named Steve
Bubble gum
Potentially any vegetable based oil
Thinking caps on?
The correct answer is:
4. Potentially any vegetable based oil.
Originally, castile soap only referred to olive oil based soap made from olives in the region of Castile in Spain. Now it has evolved into meaning pretty much any soap made from mostly vegetable oils. Many castile branded soaps still contains olive oil as one of the main ingredients, but there are some exceptions.
One that comes to mind is Kirk's Castile, which is made nearly completely from coconut.
Castile soap is widely known to be more gentle on skin than what's lovingly referred to as "regular soap." It has a pH of around 8.9 (which is 1.9 points more alkaline than neutral), so it may still be a touch bothersome to skin (especially the face, so if you wash with it, try using an apple cider vinegar toner afterwards).
Here's the Next Question:
If your soap says "Ivory" on it, what does it contain?
Nothing, really. It's so pure. Probably made from happy thoughts and clouds.
The tusks of baby elephants
Does it matter? It's cheap.
Cow fat
And the answer is …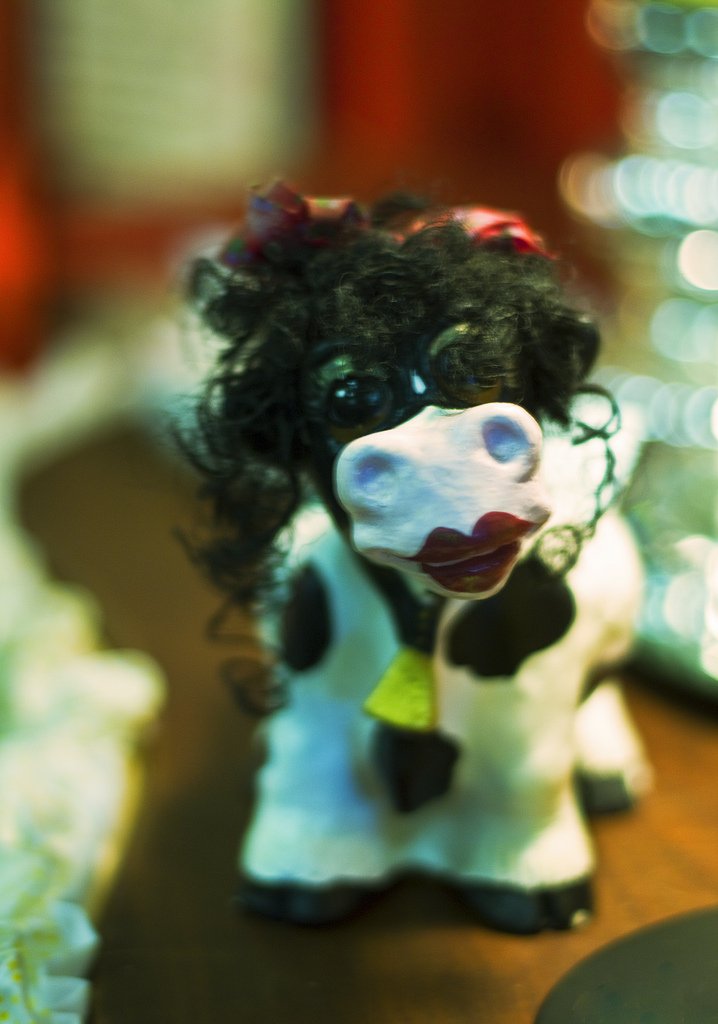 That's right! The very first ingredient in Ivory soap is sodium tallowate, which is from animal fat. Mostly cow fat.
Why? Because that's how some of the first soap was ever made … but it's also very, very inexpensive, because tallow is typically the cheap fat/bone/hide byproduct leftover from the commercial meat industry.
Don't think of that much when you use soap, do you? That the beautiful little snow white bar was made of ingredients that were originally sloppy, gloppy fat inside an animal.
Now, as most of you know, I'm not against eating animals; it's just very important to me that I do it with consciousness and gratitude for the animal who supplied me with their goodness. (FYI, vegans and vegetarians, I TOTALLY support you and your beliefs, too. In fact, I applaud the inherent consciousness and thought that goes along with being either.)
I also think it's important that, if we kill an animal for consumption, we utilize as much of that animal as possible in non-wasteful ways. So if you raise a happy cow, kill a happy cow, and eat a happy cow … fantastic if you also make soap from the happy cow, too.
Now that the explainy part is out of the way.
Consider This When You're Using Commercial Soap:
These soaps are manufactured on GIANT scales, enormous, unbelievable. They must be getting their animal fat from another ginormous supplier.
These suppliers of animal fat, logically, must be commercial feedlots and slaughterhouses.
Commercial feedlots, as a general practice, use antibiotics and hormones and terrible living conditions that are anything but conscious and caring. In fact, they're downright terrible. Monstrous. You get the picture.
Consider the source when you're picking out your soap. Consider your consumption.
I have nothing against consciously-created tallowate soap, as a general rule (though I wouldn't put it on my face if you paid me). Its pH is typically well into the 9.5 and over range, and most larger companies who make soap with tallowate also use TONS of other really icky ingredients.
So cow fat. From crowded, mooing, aching cows. I just thought I'd remind you where some of your soap comes from. You're welcome. 🙂
Now for the last question.
If your bar of soap says DOVE Beauty Bar on it, what does it contain?
Sodium Cocoyl Isethionate
Stearic Acid
Coconut Acid
Sodium Tallowate
Water
Sodium Isethionate
Sodium Stearate
Cocamidopropyl Betaine
Sodium Cocoate and/or Sodium Palm Kernelate
Fragrance
Sodium Chloride
Tetrasodium EDTA
Trisodium Etidronate
BHT
Titanium Dioxide (CI 77891)
Sodium Dodecylbenzene Sulfonate
YOU WIN! The answer is: ALL OF THE BLASTED ABOVE
As a comparison, would you like to know what's in Kirk's Castile? Coconut Soap (made from coconut oil and sea-salt based lye), Water, Vegetable Glycerin, Coconut Oil, Natural Fragrance. The end.
Commercial bar soaps that contain animal tallowate:
Ivory
Dove
Neutrogena (except Neutrogena Naturals)
Purpose
Cetaphil
Dial
Lever
Tone
Jergens
Zest
Camay
Irish Spring
basis
pHisoderm.
Commercial bar soaps that do NOT contain animal tallowate:
Mrs. Meyer's Clean Day
Kirk's Castile
Dr. Bronner's
Kiss My Face
Tom's of Maine
Burt's Bees
Zum Bar
Tea Tree Therapy
Desert Essence
Pangea
So What's In Your Soap?
So, tallow in soap isn't a new thing, clearly. And it's not some big, shocking surprise. I just started thinking about it a few nights ago, and the correlation between soap manufacturers and the highly questionable ethics of factory farming all of a sudden rang a bell. I don't want to put unhappy cows in my stomach, and I also don't want to put unhappy cows on my skin.
This has even made me rethink using Zote soap in my homemade laundry detergent. (Soapnuts just become a more and more awesome laundry alternative every day.)
How long has it been since you've used bar soap?
Do you have a favorite?
Is it one that's listed in the tallowate section?
If so … what do you think about all this cow fat nonsense?