Here's a question for you: Do you ever think about getting older?
Or, more particularly, about wrinkling? Or gray hairs? Or super saggy boobs that touch your belly button? THAT kind of getting older. Not the other kind where you start thinking about cashing in IRAs and living out of RVs half the year.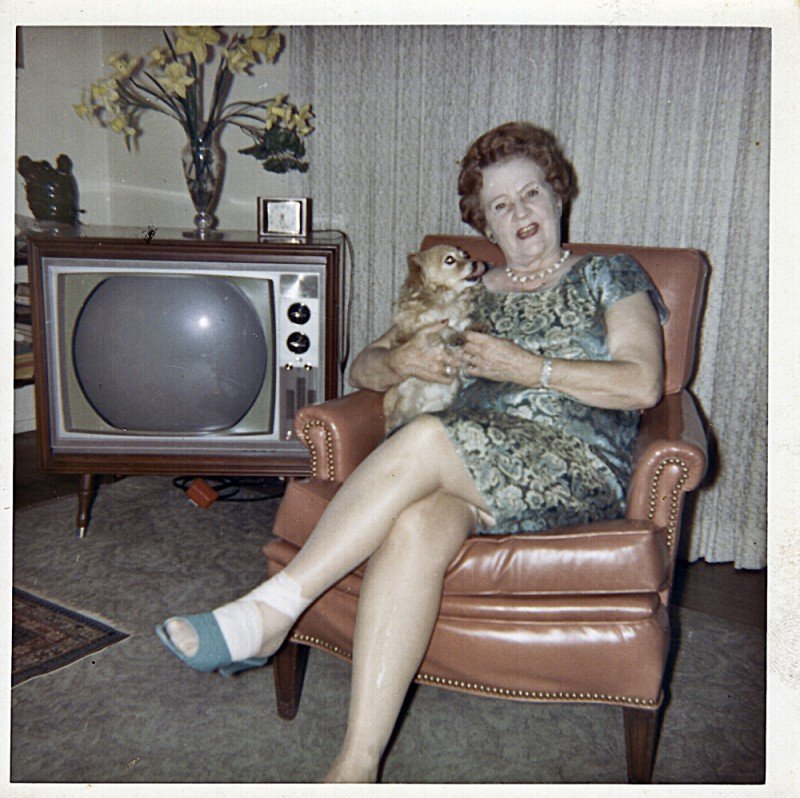 You know, the anti-aging industry is a multi-multi-billion dollar industry. I think the last numbers I saw were over $80 billion a year. And as you baby boomers start blooming into your maturity, that number is growing like the line for the 4:00 early bird special on meatloaf day.
Magazines tell 20-year-olds they should start using anti-wrinkle cream – right now. Or else. Or else you'll end up looking like a cross-breed of pug dog, crumpled paper bag, and elephant by the time you're 40. So please, 20-year-olds, start obsessing now, mkay? It's never too soon to hate who you're going to become.
If you're a woman, you really do need to worry about these things. If you don't worry now, how will you ever remember to schedule the plastic surgery to get rid of your worry lines later in life?
Is Aging a Sign of Weakness or Strength?
It's not a secret, and this isn't some bombshell revelation, but we live in a culture, in a time, that celebrates youth above just about anything else. If you're not young, especially as a woman, it's easy to get sucked into believing that you're less relevant, less desirable, and less of an actual human being because of this.
And, yes, advertising and marketing has played a significant role in this. Okay. Maybe a little bit more than just significant.
We have been really, utterly, entirely duped. Us, as a society, and us – singularly – as women. Why? Because we've been taught, quite effectively, to link aging with pain. Significant pain because of our perceived insignificance to the world.
Think I'm wrong? Look at the way the media treats Hillary Clinton and her appearance. Or Nancy Pelosi. Or Madonna. Any woman who's reached maturity and looks like it is ridiculed. Any woman who has reached maturity and looks 30 years younger than their age is applauded.
So, us little ones, here in our homes, see this and think, "I cannot be ridiculed like that. So I must take steps to alleviate this potential significant pain." And we buy creams and go under the knife and spend hours in front of the mirror and … it's all so much worry.
The Pain of Denying What's Natural
Now, here's the deal: We start buying all these creams when we're in our 20s, thinking we're going to avoid this ultimate pain in the future. In our 30s, we start looking for and plucking gray hairs. We coat our entire beings with creams and sunscreens and lotions, because we know it's getting closer. When we're in our 40s, we double up on those creams and maybe get a shot of delicious botulism in the form of Botox. Or even more drastic – we let someone pry open our skin and lift our faces.
Never once.
Never. Once.
Never once do we consider that all of THAT is a source of pain. Never once do we consider that the time we spend worrying about the wrinkles is actually causing them. Never once do we ponder the money we're wasting on creams and potions, when we could be spending that money on things like vacations and carefree outings. Never ONCE do we look at taking all these precautionary and fixative measures as a completely unconscious response to a stimulus that someone else has set up for us. Someone else. Faceless. Nameless. The boss of our self worth.
And, god help me, women find so much pain in the idea of physical aging that they'll do anything to stop it, until they're just … you know … dead. And for what?
I cannot speak for you, but when I consider my little wrinkles and my spattered, random gray hairs, I honestly don't care that they exist. They mean nothing to me – alone – as a person. They're not bothersome, and they don't take away from my worth.
Where the problem comes in is when I start considering what that means for the way other people will think about me. Will I still be respected when I'm half gray? Will anyone listen to me when the wrinkles in my eyes are deep enough to see even when I'm not smiling? Will anyone care?
Will they?
The PLEASURE In Aging!
What if you could enjoy your life without worrying about what you may or may not look like in the future? What would your life look like if you embraced who you are now – for every minute of every day for the rest of your life?
I'm not suggesting you don't wear makeup or be feminine. I'm saying: What if you could embrace the unending course of nature and let yourself be yourself, without allowing anyone else to tell you how you're unworthy? WHAT IF YOU ARE WORTHY RIGHT NOW – AND WORTHY 50 YEARS FROM NOW?
How would that feel?
Women … ah. We're human. We should allow ourselves to be human.
And in the face of Anderson Cooper's (ahhh … shocking) revelation yesterday, let me share what really hit me. He said, "I've also been reminded recently that while as a society we are moving toward greater inclusion and equality for all people, the tide of history only advances when people make themselves fully visible."
This applies for us, as well. The tide of history – for women – will only advance when we make ourselves fully visible. And that means, we love ourselves and refuse to buy into fears and pain that someone else has created for us. We stand up as beautiful, the way we are. We love the wrinkles. Now. 20 years from now. It's all the same.
We stop feeding the beast of the industry that turns around and makes us feel completely worthless. We stop caring what the boys on the corner are going to think. We live. We love. And we do NOT apologize for it.
Saturday night, I went out with a girlfriend to karaoke, my deliciously frivolous occasional treat, and there I met a woman. She was 85 years old. Radiant. Glowing. Hugging everyone she met, and singing like soul-infused nightingale.
She kept this up for three hours, never stopping, never sitting down.
Finally, I asked her, "What's your secret? You're such an inspiration – you're who I want to grow up to be. Tell me, how do you do it?"
She looked at me with a twinkle in her eye and said, "Honey. Two things. A lotta booze and a lotta sex." After I'd settled down from a very unfeminine snorting fit of laughter, she pulled me in closer and whispered:
"The truth is, I'm beautiful. Right now. And I know it. Because I know it, you know it too. Everyone around knows it! And that's the secret. Know what you're worth, and you'll never need to change a thing about yourself. Ever. Not even when you're 85."
—
So let me ask you …
How do you embrace who you are, without worrying about current wrinkles or future wrinkles? How do you celebrate your BEAUTY RIGHT NOW without expecting to change the course of nature and your future?
What would your life look like if you could love who you were? Celebrate it? And never, ever, ever let anyone take away your powerful personal knowledge that you are worthy, whether you're 25 or 85?
And, most of all, will you take a pledge with me?
Will you PLEASE pledge to never, ever, ever speak ill of another woman because of her appearance? Because of her wrinkles or her jowls or her saggy, baggy boobs? Pledge to never perpetuate this very unhelpful, unhealthy myth that women are subject to ridicule based on their appearance?
Because WE have to stand together. WE have to stop the cycle. And you better believe, sisters, if we refuse to play the game and instead stick together, we will.