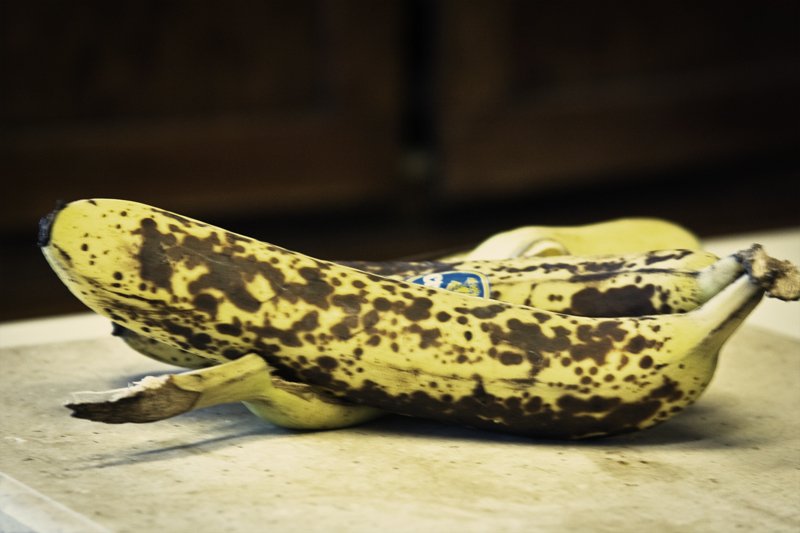 I'm at my sister's house for the week, some hundreds of miles away from the cool, dry breezes of Colorado. Here, it's like going from a refrigerator to a sauna when you leave the house. My body is very confused.
I brought nothing from my box o' tricks when I came, thinking blog posts would magically appear while I was here.
They did not.
So I went through my sister's kitchen this morning, and found 10 things that she could put on her face, RIGHT NOW, that would either moisturize, cleanse, or exfoliate. I bet her kitchen's pretty typical, so you probably have these things, too.
As of this moment, you have no excuses. FOYF. Now. Don't forget to SUBMIT YOUR PICTURES HERE.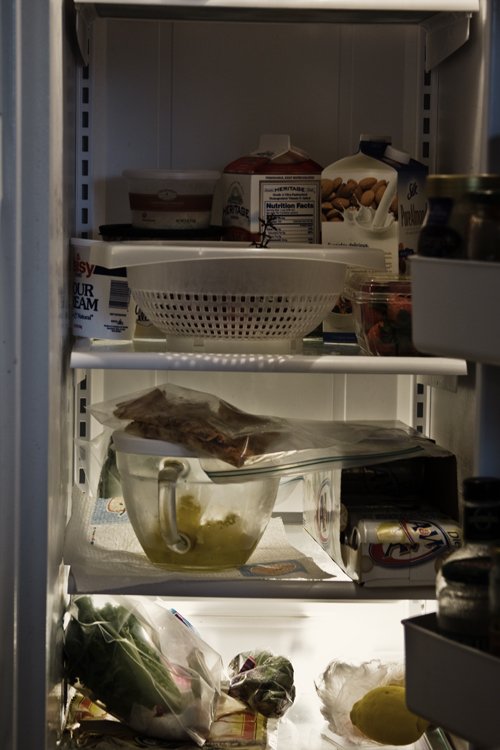 10 Foods You Have In Your Kitchen That Could Be On Your Face
Strawberries. We covered this recently, so go here if you need a refresher. You can put strawberries directly on your face by mushing them into a mask, or by just rubbing them over your skin. They'll combat oil, work as an antioxidant, and brighten your face. Lest we not forget, they also whiten your teeth.
Eggs. You can use the whole egg, or you can just use an egg white. The whole egg will offer a little more moisturizing, and the egg white alone will firm your skin and tighten pores. Just rub it over a clean face, let it dry, and you have a simple, easy egg-white facial mask. Tres chick. Get it?
Baking Soda. One of my all time favorites, baking soda is the cheapest, most effective microdermabrasion ever. Start with a freshly washed face, and lightly scrub it with a paste of baking soda and distilled water for about 10 minutes. For more details, you can read here (but I must warn you, this was back when I waxed all poetic in a whiny, annoying way).

My sister's probably going to kill me for showing the insides of her kitchen.

Lemon juice. This is a fantastic addition to just about any mask. Talk about brightening! Lemon juice tightens up pores, cuts through oil (just like with dishes), and squeaky cleans your face to a nice, bright shine. You can put it directly on your face (wash off within 5 minutes, so you don't over-lemon yourself) or add it to an egg-white mask (sort of like here).
Honey. Honey is a little like lemon, in that it can go in just about any facial mask or scrub you make. It's moisturizing, antibacterial, and it really helps control icky breakouts. Slather it on and leave it as long as you want. Can't really overdose on honey. If you want to know more, read all about it in this post here.
Bananas. You may have noticed the old, spotty bananas at the beginning of the post. Good eye. They were what prompted this post in the first place. I don't know how many times I've watched one banana get browner and browner instead of putting it on my face. Silly. The bananas shown above are the perfect amount of brown for a face mask. Bananas exfoliate like crazy and give new life to a dull complexion. They also moisturize, and are great for all types of skin. Mush it up (add a little honey if you'd like) and rub it on your face. Leave on for 10 minutes. Rinse. Love it.

It's sort of like Where's Waldo, but not really.

Oats. Grind 'em up into a fine powder, and they make, all by their lonesomes, a really great moisturizing scrub with a little water. Or add some milk and turn them into a very luxurious way to soothe dry or sunburned skin. Oats are a staple in many a scrub and mask, so turn a bunch into powder with your food processor and be ready for future recipes.
Yogurt. The lactic acid in yogurt leaves your skin fresh and exfoliated. Yogurt brightens your face (a lot, so don't leave on too much, unless you really want some lightening). And yogurt moisturizes. This was yet another FOYF highlight a couple of weeks ago, so go read here for the total low down. And don't forget to put it in your hair, for fantastic crunchy conditioning!
Almonds. Yep. Almonds. Lest you get ideas of super gluing them to your face in funny patterns, let me just tell you right now – you grind them up, too. Toss 'em in the food processor and turn them into a powder. Use them as a facial scrub. They moisturize, exfoliate, and cleanse. Just like ground oats, I keep a jar full of ground almonds for all sorts of recipes.
Olive Oil. This may be last, but it is FAR from least. Olive oil is a centuries-old beauty staple for crunchy betties throughout history. Moisturize your face with it, condition your hair with it, or add some salt to it to make the easiest hand scrub ever. A good rule of thumb when buying olive oils (or any oils, really): Go for extra virgin, expeller pressed, and organic when you can. They're going to be higher in antioxidants, contain less chemicals, and aren't as "messed with" as the other more processed kinds.
And there you have it: A quick and easy list of foods you can put on your face as you surf the web, clean the house, or practice for your Oscar speech (I like to imagine that you're all world-class actresses with Dolce dresses and hair extensions).
Can you think of any I missed?
In love and top 10 crunch!