Several years ago, I had a friend tell me his story about climbing Machu Picchu. He was pretty out of shape at the time, and every time he looked up to see how much farther to the top, he had a keen sense that he'd probably die.
Somewhere along that climb, he started saying to himself, "One step at a time. Just the next step. That's all I have to take." As soon as he embraced that idea, each step got a little easier, and before he knew it, he was at the top – basking in the glory of the Incan countryside.
He told me that story as a metaphor for life, but it meant nothing to me, really. At the time. Until today.
Today, I inherited a king-sized mattress, something I've been dying to have for quite some time. You look at king-sized mattresses in the store or in your home, and you're all, "Eh. It's a bed." But it's not a bed, people. It's a monster. The size of Miami, weighing approximately 30 unconscious bodies stuffed in a bag. Do NOT ask me how I know this.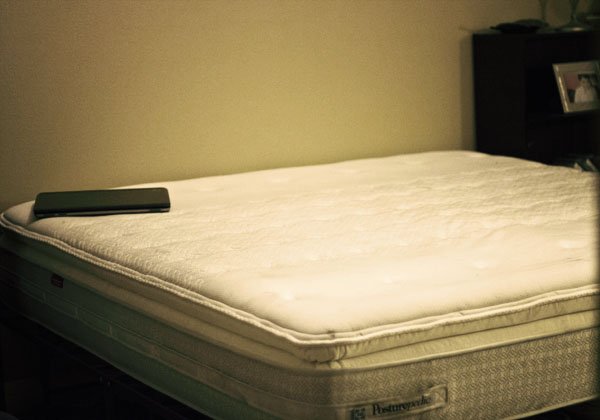 The caveat was that I had to move the bed myself. And, well, it ended up being ALL by myself. You know how you can test if you have friends? Text them all and see if they'll help you move a bed. If you don't hear back from any of them, you know you have friends. It's a rule.
Determined as a thong wedgie, I vowed to myself that I could do it alone. Only I forgot about the 18 steepish steps and relatively narrow staircase I had to traverse.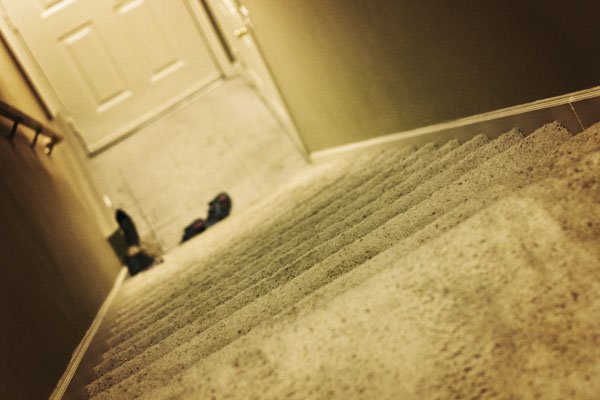 It took 45 minutes of sheer painful effort, probably two gallons of sweat, and what I'm sure is a strained back, but I did it. And one stair into the journey, I started thinking, "Okay. One step at a time." And it was all I could do. Just one step. At a time. Slowly. But with great will and grunting.
Suddenly, I got it. That's all you can do. One step at a time. Ever. In your whole blessed life.
So, What About Your Natural Health?
Many of us were brought up in rather unhealthy ways. Fast food, harsh cleaning products, excessive hair coloring, you name it. We're on a path now to something a little more gentle and real, but it's still so gosh-darned confusing sometimes. Just try reading a sci-fi food label. Y'know?
And then … then when news comes out that brands like Kashi are actually using GMOs in their products, or that the new organic labeling decisions are to include the acceptance of many, many synthetics, it gets even more confusing.
You can't just pop over to Whole Foods and pick up a guilt-free dinner anymore.
It's enough to make you want to say, "Whatever. Good grief. I can't deal with this anymore. EVERYTHING is unhealthy." Isn't it? Seriously, I remember back in the late '80s when stories started to surface that aspartame could cause cancer. I remember what everyone said.
Everything causes cancer these days. Jeez. Even breathing. Might as well just eat and drink what we want. We're going to die anyway.
And that's true, my dears. You are. But the enormous conscious and ethical reasons for living a more "crunchy" and "real" life actually pale in comparison to the way you feel, the energy you have, and the glow your skin takes on when you start making more natural, healthier choices.
It's just … a little exhausting sometimes.
Take It One Step At A Time – Here Are Some Steps
I know many of you are well on your way to living a natural, real-based life. Many of you are probably light years ahead of me, even. What can I say to you? Keep taking those steps. One at a time. You're an inspiration to us all.
Many of you, though, have barely dipped your toes into more natural living, and to you I say this: This is your time to shine. This is your time to explore and walk, little by little, into something more authentic and fulfilling.
Each step that I took with that Goliath of a bed, I thought about the steps I've taken to become better as a person (not just in a crunchy way, but as a whole). And none of those things happened overnight – often, I reverted for a while. But it made me want to share little steps YOU can start taking – right now – to clear your life of anything unnatural or unhealthy. By all means, do NOT try to do them all at once. One step at a time, in whatever order you feel comfortable with.
Simple Natural Living Steps You Can Take This Summer
View everything you buy at the store (especially packaged material) as suspect. It pains me to put it in these terms, but that is how I started, many years ago. Just because something says "natural," doesn't make it so. Labels lie. Remember that. When you're at the store, consider your options and never take a claim at face value – especially with packaged foods. This is an extraordinarily simple step, but it will open your mind to alternatives.
Vow – right now – to only buy your produce at local farmer's markets this summer. The time is upon us, and this is the most significant step you can take. Again, it's an easy one, because what's more enjoyable than chit-chatting with farmers in the bustling friendliness of the market? And when you go, don't forget to bring your reusable bags.
Start using baking soda for everything. Baking soda is our dear, dear friend – and it's good for almost anything you need to do around the house. In fact, I had a (unrealized) challenge planned last year for Crunchy Betty in which we were going to only use baking soda and vinegar to clean with for a week. Clean your pots and pans with baking soda. Clean your bathtub, your toilet, your counter tops. Wash your hair and exfoliate your face with it. You can even do your laundry with it (and finish with a vinegar "clothes softener"). Try it for a week and see how far you get without laying a hand on a harsh cleaner.
Wash your face with honey. If you haven't taken the Crunchy Betty Honey Challenge, this is a great time to start.
Grow something. Pick one edible thing to grow this summer, if not 10. Just grow something you can eat. It's so simple, you can even hang it on your wall.
Make at least 3 home-cooked meals a week. Use that produce and meat from the farmer's markets. If you're crunched for time, make meals you can freeze in individual servings and then pull out when you're ready to eat your masterful home cookin'.
Read Folks, This Ain't Normal. You remember when I talked about Joel Salatin and his gloriously wild farming ways? Well, his publishers were kind enough to send me his latest book, Folks, This Ain't Normal, and I promise you – I PROMISE YOU – it will change the way you look at the food you eat, and the way you want to live your life. The best part about this book is at the end of each chapter, he gives actionable steps that you can take to move into a more conscious life with your food. Heck, you'll probably find yourself owning a chicken or two when you're done. (I would have, if my apartment complex would only let me … fascists. Heh.)
What Were Your First Steps?
I'm really, really interested to hear where you all got started. What was the light that went on for you, when you decided to start moving in a new (less advertised) direction?
What brought that about? What was the first thing you tried?
And what is the next step you have planned?